Best Nutrition Apps (That Don't Track Calories)
Apps for Nutrition, Wellness and a Healthy Lifestyle
If you have a goal to eat better you might be wondering which nutrition apps might be helpful. With so many nutrition apps to choose from I've listed a few of my favourites below.
BUT…This list is different than your average online list of 'best nutrition apps' which almost always focuses on weight loss, calorie tracking and dieting behaviours. In fact you won't find any nutrition apps below that focus on calorie counting at all.
Our local Calgary Dietitian team and online Nutritionists work hard to help our clients ditch dieting, recover from disordered eating and create a healthy and soulful relationship with food.  While understanding the numbers (aka how many calories and other nutrients you need in a day) can be helpful for overall awareness of your needs, there is more to healthy eating than simply just adding up numbers.
Our Dietitian team advocates for having a solid understanding of the science of food and what, when and how much to eat to fuel your health and fuel your soul and taste buds. We also help our clients understand why they are eating and how to address cravings for sweet and savoury foods, navigate stress and emotional eating and understand their hunger and fullness cues.  These will never be fixed by adding up numbers and tracking calories.
The following is a list of the best nutrition apps that can help you focus on goal setting, healthy habit formation, meal planning, cooking, shopping and mindful eating. Read on to see which ones would be a good fit for you on your healthy eating journey.   Let me know in the comments below which nutrition apps you use or want to try:
Track just about any goal or habit all in one place (track a target, habit, average, project).
Quick set up, beautiful charts and nice rewards.
Automatic flexible reminders and easy fast tracking by swiping
Although this isn't a nutrition app the possibilities for tracking very clear nutrition goals that lead to success is awesome.  Eg. Track eating breakfast daily, ensure you are not skipping meals, eat enough vegetable servings today, decide what dinner will be for tomorrow etc
Set a personalized goal
Track your daily water and fluid intake
Set reminders so you don't forget to drink up!
Shout out to one of our clients (Jennifer) who sent this app for me to check out.  It's a good fit for anyone that could benefit from doing some food journaling from a mindful and intuitive eating perspective.
Track what you ate, why you ate and how it made you feel
Food diary through photos of your food (not tracking numbers or calories)
Quickly create a grocery shopping list (or any type of list!) as well as master reusable lists.
Share with family and friends easily.  Any changes made to a shared list will show up instantly to everyone sharing the list.
Use your voice to add items to the list using Siri
Organizes all your recipes quickly (no need to type!)
I personally use this app regularly to store new recipe ideas I want to try as I love the ability to snap a photo of a recipe from a friend, from a cookbook or a computer screen
You can also clip a photo from the web and share between your iphone and ipad.
howtocookeverything.com/
Apps by culinary guru and cookbook author Mark Bittman
I own several of Mark Bittman's large 'texbook like' cookbooks that has literally everything you need to know about cooking.  I'd highly recommend his books but if you don't want to buy books you could start with his companion app
Search by ingredient or category the thousands of recipes with variations for this award winning no-nonsense cookbook
Also check out How to Cook Everything Vegetarian as secondary purchase options
Free meditation app
I've been using the meditation timers for years for my personal meditation practice
If you are new to meditation or looking for inspiration you can also connect with a worldwide community of millions of meditators and track your meditation progress and access hundreds of free guided meditations by renowned experts
While you might be wondering why a meditation app is including in my 'top nutrition app' list when we focus on mental health, self-care, managing stress, reducing anxiety and improving sleep (all things that meditation improves) we make better food choices overall.  Meditation can also help you manage emotional eating and reduce using food to stuff uncomfortable emotions.
What are your favourite health, cooking and nutrition apps? Which one of the above apps are you going to try? I would love to hear from you in the comments below.
Where can I learn more about building a sustainable healthy eating lifestyle?
Need more support from our Calgary Nutritionist / Online Dietitian team?  Contact us for help!
As Registered Dietitians that specialize in meal planning, weight concerns, emotional eating, eating disorders, digestive health, heart health, diabetes, pediatric nutrition and sports nutrition we can see you in our local Calgary Nutritionist office or as an Online Dietitian by phone or video conferencing for virtual nutrition counseling. Find out more about our Dietitian Nutrition Counseling Programs here.
As university trained Registered Dietitians, you can count on us for credible advice and practical meal planning so you don't have to stress about food anymore. You can achieve a healthy and joyous relationship with food and your body. Let's talk about what this can look like for you. CONTACT US.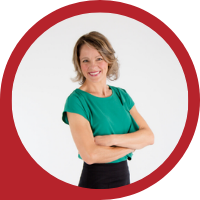 About Andrea Holwegner
CEO, Registered Dietitian, Counseling Practice Director & Professional Speaker
Andrea the «Chocolate Loving Nutritionist» is founder and CEO of Health Stand Nutrition Consulting Inc. since 2000. She is an online nutrition course creator, professional speaker and regular guest in the media. Andrea is the recipient of an award by the Dietitians of Canada: The Speaking of Food & Healthy Living Award for Excellence in Consumer Education....Read more