Understanding emotional hunger
By Andrea Holwegner, For The Calgary Herald January 20, 2011
Vanessa, a married woman in her 40s and the loving mom of two beautiful young girls, originally came to see me to gain control of a bingeing problem.
She had always been an all-or-none eater. A "good day" consisted of only healthy eating. No sugar, no treats and very few carbs.
If she "broke down" and had one cookie it then became a "bad day" — the eating was out of control and her whole day was bad. Although she'd tried every diet and fad to lose weight, she'd only gained, leading to worse eating habits and more bingeing.
During counselling, Vanessa learned that it's important not to "diet" but to eat the right amounts of a variety of food to feel full and satisfied — and that it's OK to have a treat without guilt. Today, she has her bingeing under control, and she has a "treat" every day, knowing that there's always tomorrow to have it again.
Vanessa discovered that the key to feeling confident and in control of her eating was to look at the true meaning of being full and satisfied, and to look at physical versus emotional hunger.
The true meaning of feeling "full" is to find balance between healthful and soulful eating. One without the other will surely run you into trouble.
When she first came to see me, I gave Vanessa a B+ score for healthy eating. She was choosing fruits, veggies, calcium-rich foods, lean protein and lower fat foods. To score an A+, Vanessa needed to add more grains to her diet for fibre, B vitamins and carbohydrate to fuel her brain and muscles.
But I gave her a D when it came to soulful eating. Vanessa was attempting to eliminate sweets, treats and junk foods completely. This isn't necessary to be healthy and manage a healthy weight.
Allowing room for soulful foods chosen for enjoyment, rather than for nutrition purposes, is essential for success. Refuse to label foods as good or bad and find balance like Vanessa did somewhere in between "all" or "none."
How would you score yourself on healthful eating? What about soulful eating?
Understand "stomach hunger"
Stomach hunger can be defined as the physical symptoms that remind us we need to eat.
You may relate to signs such as the stomach rumbles, a feeling of emptiness in the stomach or lowered mood, energy or concentration. If you ignore these symptoms, you may even feel hostile, depressed, very lethargic, shaky or headachy.
Like so many people, Vanessa had stopped trusting stomach hunger and was attempting to ignore her instinctual desire to eat enough carbohydrates to fuel her brain and muscles. She was convinced she needed to decrease carbs to help her lose weight. But the more she tried to eliminate carbs from her diet, the more obsessed she became about them and inevitably binged.
Vanessa had to relearn how to trust her body's true hunger cues and allow enough grains and starches in her diet for health. She found inspiration by watching her young daughters, since kids are brilliant at detecting stomach hunger.
Children intuitively trust their own biologic reasons to eat: they naturally eat at sporadic times and the amount they eat always fluctuates based on stomach hunger and growth.
Listen for "emotional hunger"
Chances are good that the main reason you are overeating is not about food at all.
As Vanessa discovered, gorging on a full tray of cookies as they come out of the oven was more about feeling unsatisfied and undeserving. It was also about feeling that her body was not good enough the way it was, despite already being in a healthy weight range.
Everyone eats for emotional reasons sometimes. It is perfectly normal to eat when you are sad, mad, happy or stressed. However, if your eating is bringing you down and making you feel uncomfortable, there is hope if you are willing to ask yourself some tough questions.
Here are the three most important questions you need to contemplate:
-What is eating me? If I am eating when I am not truly hungry, is it because I am stressed, sad, bored, angry, worried, etc.?
-What am I hungry for? What am I looking for in my life that has not come my way yet? What fulfils me and brings me joy?
-How can I comfort myself without food? How else can I soothe or nurture myself? Is there an enjoyable hobby, task or activity that I could do instead of turning to food?
If you are brave enough to really explore these questions and do the work to solve them, I guarantee your relationship with your body will improve and you will be able to manage a healthy weight.
Andrea Holwegner, "The Chocoholic Dietitian," is the owner of Health Stand Nutrition Consulting Inc. Visit www.healthstandnutrition.com or phone 403-262-3466 for more information on personalized nutrition counselling, professional speaking and to subscribe to a blog or free monthly e-zine. Mention promotional code calherald09 and, for January 2011, bring a friend for nutrition counselling for no extra fee.
Read more:http://www.calgaryherald.com/health/Understanding+emotional+hunger/4136558/story.html#ixzz1CYuSJ62x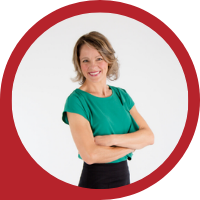 About Andrea Holwegner
CEO, Registered Dietitian, Counseling Practice Director & Professional Speaker
Andrea the «Chocoholic Nutritionist» is founder and CEO of Health Stand Nutrition Consulting Inc. since 2000. She is an online nutrition course creator, professional speaker and regular guest in the media. Andrea is the recipient of an award by the Dietitians of Canada: The Speaking of Food & Healthy Living Award for Excellence in Consumer Education....Read more