Vegan Diet Debate
Read my comments in the Calgary Herald regarding the recent controversy of vegan diets and health here:
CALGARY — A prominent Ottawa-based weight loss expert is taking Alberta Health Services to task for "dissing" vegan diets in a background document the provincial health authority put together in response to a controversial food film.
Dr. Yoni Freedhoff contends a memo circulated to AHS's 500 registered dietitians last year implies animals are supposed to be eaten as part of a healthy diet, while vegetarian or vegan diets pose extra risks.
"This is just a statement that suggests vegetarian and vegan diets have risks that diets that include animals don't," Freedhoff said in an interview Thursday.
"If the point of this was to provide health-care practitioners with information to answer questions posed consequent to a popular diet, I think it should answer the questions that are posed by the popular diet, not actually caution people off a particular way of eating, which is what this one does."
Freedhoff, medical director of the Bariatric Medicine Institute and assistant professor at the University of Ottawa, took to his Weighty Matters blog Thursday to ask: Why is Alberta Health Services Dissing Vegan Diets? He posted the AHS memo.
But Alberta Health officials say they're not knocking plant-based diets. 
The backgrounder presents balanced, evidence-based information for dietitians whose clients ask questions about following a vegan diet, said registered dietitian Karolina Sekulic, AHS nutrition services program lead for education resources.
The one-page document was developed for "professional reference only" in May 2012 in response to questions spurred by the film Forks over Knives.
The contentious film claims that degenerative diseases can be prevented or reversed by following a vegan diet and rejecting animal-based and processed foods.
In the memo, AHS explores both of those issues, discussing well-planned vegetarian diets and noting that food of animal origin can also be part of a healthy diet.
"Nutrition Services is committed to providing evidence-based nutrition information to its patients and clients, and therefore supports the inclusion of foods from all four food groups as part of a healthy diet. This includes both well-planned vegetarian diets, as well as diets containing foods of animal origin," the document states.
According to Sekulic, AHS working groups regularly develop resources on a range of nutrition topics, such as post-surgery, or healthy vegetarian eating.
On occasion, the health board will put key messages on topical subjects, such as the response to Forks and Knives, she said.
"There are different ways people can approach a healthy diet. There are many factors that affect the foods people choose," Sekulic said.
"It wasn't intended to be an endorsement of one or the other, it was meant to provide key messages to dietitians in case they got questions about following a vegan diet."
But Freedhoff felt the backgrounder was "unnecessarily alarmist," pointing out that proper planning is important for all diets, not just plant-based ones, as emphasized in the memo.
"This suggests a lot more difficulty and a lot more concern than actually exists, and I think it definitely steers people toward unnecessary sources of nutrients," said Freedhoff, a food industry critic.
"Milk is not a magic fairy food. Dairy is not a magic food group."
Calgary registered dietitian Andrea Holwegner said she interpreted the AHS document in a different light and didn't find it critical of a vegan diet.
Holwegner, owner of Health Stand Nutrition Consulting, said clients come to her with questions on an array of eating plans, with trend diets such as paleo and wheat belly garnering attention.
A variety of factors, including enjoyment, environmental focus and politics, influence the way a person eats, she noted.
"There are so many different ways to eat healthy, and a vegan diet is one way you can achieve healthy, but it's certainly not the only way," she said.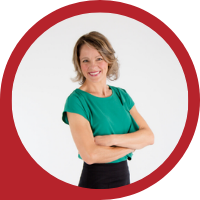 About Andrea Holwegner
CEO, Registered Dietitian, Counseling Practice Director & Professional Speaker
Andrea the «Chocoholic Nutritionist» is founder and CEO of Health Stand Nutrition Consulting Inc. since 2000. She is an online nutrition course creator, professional speaker and regular guest in the media. Andrea is the recipient of an award by the Dietitians of Canada: The Speaking of Food & Healthy Living Award for Excellence in Consumer Education....Read more