What is Vitamin D?
Herbs, Vitamins & Minerals
Vitamin D, What is it?
By Andrea Holwegner, Health Stand Nutrition Consulting Inc.
Vitamin D is a fat soluble vitamin that is found in food and can also be made in your body after exposure to ultraviolet (UV) rays from the sun. The primary function of vitamin D in the body is to maintain normal blood levels of calcium and phosphorus. Vitamin D aids in the absorption of calcium, helping to form and maintain strong bones. Without vitamin D, bones can become thin, brittle, soft, or misshapen. Vitamin D prevents rickets in children and osteomalacia in adults, which are skeletal diseases that result in defects that weaken bones.
What are sources of Vitamin D?
Fortified foods such as milk products and breakfast cereals are the major dietary sources of Vitamin D. Foods naturally rich in Vitamin D include the flesh of fatty fish, some fish liver oils, and eggs from hens fed vitamin D. Although milk is fortified with vitamin D, dairy products made from milk, such as cheese and ice creams, are generally not fortified with vitamin D and contain only small amounts.
Food sources of Vitamin D
| Food | International Units(IU) per serving |
| --- | --- |
| Cod liver oil, 1 Tablespoon | 1,360 |
| Salmon, cooked, 3 ½ ounces | 360 |
| Mackerel, cooked, 3 ½ ounces | 345 |
| Tuna fish, canned in oil, 3 ounces | 200 |
| Sardines, canned in oil, drained, 1 ½ ounces | 250 |
| Milk 1 cup | 98 |
| Margarine, fortified, 1 tablespoon | 60 |
| Pudding, prepared from mix and made with vitamin D fortified milk, ½ cup | 50 |
| Ready-to-eat cereals, ½ cup to 1 cup servings (servings vary according to the brand) | 40 |
| Egg, 1 whole | 20 |
| Liver, beef, cooked, 3 ½ ounces | 15 |
| Cheese, Swiss, 1 ounce | 12 |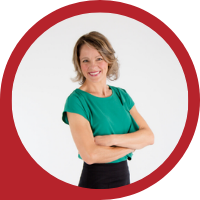 About Andrea Holwegner
CEO, Registered Dietitian, Counseling Practice Director & Professional Speaker
Andrea the «Chocoholic Nutritionist» is founder and CEO of Health Stand Nutrition Consulting Inc. since 2000. She is an online nutrition course creator, professional speaker and regular guest in the media. Andrea is the recipient of an award by the Dietitians of Canada: The Speaking of Food & Healthy Living Award for Excellence in Consumer Education....Read more