Top 12 Wellness Trends For 4th Quarter 2017
2017 is nearly over… pretty soon we'll be reading about the top wellness trends in 2018! Earlier this year I reported on the top food trends for 2017 – social consciousness, personalization and simplification. The wellness trends are fueled by millennials; researchers say for millennials, wellness is a daily, active pursuit, and one they are willing to spend on.
Here are the top 12 health and wellness trends in 4th quarter 2017:
Yoga
The previously oh-so-hot Bikram yoga trend has lost steam and is being replaced with yoga for mindfulness, de-stressing and therapeutic benefits. Slower, restorative styles of yoga are growing increasingly popular, says Yoga Journal, and that yoga will continue to make its way into the field of integrative medicine. Experts predict health insurance will soon provide coverage for yoga practice.
Adaptogens in Packaged Foods
Adaptogens are powerful plants and herbs in powder form such as reishi, shitake, maca, ginseng, and Cordyceps that people eat in stir-fries, broths, lattes and smoothies. Adapotgens are popular to manage stress, balance hormones, decrease fatigue and increase energy. Recent trends show adaptogens being added to packaged foods and snacks and used in home cooking, with many #adaptogen Instagram photos.
Souping
Bone broth and souping are the new juicing, according to chef Ariane Resnick. "Where juicing removes your food supply completely—leaving you with only the nutrient-laden water pressed out of whole-produce items—souping allows you to consume food, and plenty of it. This means you can spend a few days or a week consuming healthy, whole-food soup meals without feeling deprived."
Turmeric and Ginger
Ginger and turmeric teas and lattes are on the upswing, readily available at the grocery store and are becoming standard menu items at many coffee houses and restaurants. Research says numeric may limit the growth of stem cells that fuel cancer growth, benefit digestion and boosts immunity. Pinterest reports a 20% increase in ginger searches in 2017!
Dream Meditation and Mindfulness
Learning to find solace and peace in an increasingly chaotic world has led to the boom in dream mediation and mindfulness practices. Mindfulness is typically a solitary activity practiced at home, while guided dream mediation classes and retreats promise to teach you to unlock your subconscious to achieve goals and relieve stress and sleepless using tools such as audio tapes and blindfolds.
Sobering
Alchohol free events are becoming increasingly popular, with juice crawls replacing pub crawls, especially with millennials. Clean clubbing and mocktails keep events social, while following the preference of many millennials to eliminate the alcohol.
Slime and Fidget Spinners
First popular with school kids, many adults looking for ways to de-stress at work and in other public settings are trying out fidget spinners and slime. Originally marketed towards kids with ADHD, the benefits of slime and fidget spinners in the workplace aren't backed up by research but are viewed as unobtrusive ways for adults to beat stress, anxiety and restlessness – and, reports Forbes, a fun office toy.
Healthy Cooking Videos
More people are prioritizing cooking healthy meals at home, and videos that demonstrate and teach healthy, delicious recipes continue to grow in popularity with home cooks.
Ugly Fruits and Veggies
Avocados remain king of the fruit and veggie trend, but socially conscious consumers have made a point of purchasing misshapen, sad looking vegetables and fruits in the fight against food waste.
Boxing Class
Men and women are joining boxing classes and gyms. Boxing has many fitness benefits, including intense calorie burning, cardio and strength, and coordination and balance. Social media encourages the trend with so many famous models and actresses posting photos of themselves boxing.
Cannabis Treatments
As cannabis increasingly becomes legal in US states – especially for medicinal purposes – and Prime Minister Justin Trudeau promised to legalize cannabis, medical practitioners are changing their attitudes on using cannabis for treatments including migraines, cancer and brain injuries. Expectations are that insurers will begin covering cannabis medical prescriptions.
Zoodles
Substituting flour noodles with veggie noodles remains a fun and healthy food trend for people trying to cut back on flour and processed foods. Many grocery stores offer prepared packages of zoodles, and zoodlizers with simple to follow nutritious recipes continue to trend on Pinterest.
Whatever food and wellness trends you try to incorporate into your own lifestyle, as the chocoholic nutritionist I believe anyone can achieve health without guilt or complexity, and that the secret to success is having fun!
Struggling to work your way through trends versus quality advice for your health? Contact us about personal nutritional counselling.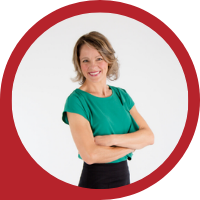 About Andrea Holwegner
CEO, Registered Dietitian, Counseling Practice Director & Professional Speaker
Andrea the «Chocolate Loving Nutritionist» is founder and CEO of Health Stand Nutrition Consulting Inc. since 2000. She is an online nutrition course creator, professional speaker and regular guest in the media. Andrea is the recipient of an award by the Dietitians of Canada: The Speaking of Food & Healthy Living Award for Excellence in Consumer Education....Read more