Top 10 Wellness Trends – 1st Quarter 2018
There are some fascinating shifts in health, nutrition and wellness trends!
Here are the top 10 health and wellness trends in the 1st quarter of 2018:
Moringa
Nutritionally dense super-plant moringa is a superfood contains nutrients like iron, vitamin A and protein. Green and often compared to spinach, moringa is added as an ingredient in snacks like powers bars and teas. It comes in liquid and powder form so moringa can be added to smoothies, oatmeal, hummus and guacamole.
At-Home Workout
Convenience meets new year's resolutions: online classes so people can work out in the comfort of their own home at a fraction of the price is trending. Many gyms offer Skyped classes, personal trainers offer 1:1 long distance training and support, and workout gurus offer both free and by subscription classes on YouTube for everything from yoga to boxing to spinning.
AlternativeYogurts                                                                                                                              Dairy substitutes for those with allergies or intolerances and for vegetarian lifestyle choices are making nut milks and nut yogurts increasingly popular non-dairy alternatives that contain probiotics and are rich in flavor. Almond, cashew and coconut milk along with soy milk are some of the alternatives that are easily found on grocery store shelves, at coffee houses and in restaurants. Chia seed pudding is a popular yogurt and dessert alternative with many recipes and inspirational images on Pinterest and Instagram.
Watercress                                                                                                                                        Superfood watercress is touted as the next best veggie. Watercress received a perfect nutrition score of 100 putting other superfoods like kale (score of 49) and cauliflower (score of 25) to shame. It's benefits include cancer-fighting, healthy heart and bones, and diabetes prevention and management. With a fresh, light peppery taste many people enjoy it fresh in sandwiches and salads.
Digital Detox
The trend to curb tech addiction is growing in 2018. Tips to reduce our dependence on digital include:
reduce notifications and alerts on mobile phones
restrict the hours you will access work emails and texts
unfollow people and organizations on social media
delete apps that you compulsively check several times each day,
tech free zones at home
Digital Detach is a popular app that helps people reduce dependence on their smartphones.
Reducing Inflammatory Foods
An anti-inflammatory diet that reduces foods such as added sugar and ultra processed grains can lower the risk of chronic disease. Increasing anti-inflammatory foods such as fatty fish, olive oil, avocados, vegetables, fruit, nuts and seeds are excellent choices for cardiovascular health and cancer prevention.
Pumped Up Water
Water continues to be a healthy and popular wellness trend. In 2018 we're seeing more flavorful, non-sugary pumped up bottled water and home recipes, including a blend of ginger, cayenne and lemon in water and sparkling water infused with flowers and teas with loads of variations and tips on Pinterest.
Prebiotics                                                                                                                                        Prebiotics help you have a healthier digestive system by feeding friendly bacteria to the gut. Dandelion greens, asparagus, bananas, garlic and and leeks feed probiotic bacteria for a healthy gut. 
Mind, Body, Spirit Connection
While not new, the mind, body and spirit connection is becoming increasingly main-stream to increase overall health and wellness. Increasing your spiritual and emotional wellness to improve your physical health with a focus on stress management, mindfulness and meditation are becoming commonplace in workplace wellness programs.
Longevity                                                                                                                                             Genetic testing, personal gene therapy and pharmacogenomics, studying genes can help identify which drugs and treatments will be more effective to treat and prevent illnesses. Slowing down aging is being seen as a real possibility due to drug research on longevity and anti-aging. Metformin is being researched as the first mainstream anti-aging drug. Originally used to fight diabetes, metformin is being promoted to increase longevity.
Whatever food and wellness trends you incorporate into your lifestyle in 2018, as The Chocoholic Nutritionist I believe anyone can achieve health without guilt or complexity, and that the secret to success is having fun!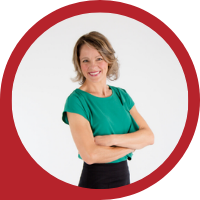 About Andrea Holwegner
CEO, Registered Dietitian, Counseling Practice Director & Professional Speaker
Andrea the «Chocolate Loving Nutritionist» is founder and CEO of Health Stand Nutrition Consulting Inc. since 2000. She is an online nutrition course creator, professional speaker and regular guest in the media. Andrea is the recipient of an award by the Dietitians of Canada: The Speaking of Food & Healthy Living Award for Excellence in Consumer Education....Read more