Top 6 Wellness Trends for Summer 2018
Whether you're looking to improve your own health and wellness, that of a family or friend or to enhance your wellness program at work, there are new and exciting trends to try!
Here are the top 6 health and wellness trends in the summer of 2018:
Cold Workout Classes
Working out in studios with temperatures between 4.5 degrees up to 19 degrees Celsius is a hot trend – and not just to beat the heat outdoors! Cold workouts are lauded for burning more energy (aka calories), making your heart work harder and improving your heart health, and faster post-recovery.
Sun Protection
Skin cancer is on the rise according to statistics, and more people are taking precautions to protect their skin from the sun. In addition to topical products containing sunscreen, more clothes are being designed to protect your skin while you're outside, including activewear made for specific outdoor activities such as bathing suits, golf caps or tennis gear.
Employer Culture of Wellness
According the 2018 Global Talent Trends survey, "It's not enough for employers to simply offer employees the chance to participate in wellness activities. To truly make a commitment to employee health and well-being, employers need to lead by example and create a culture of wellness in their organization."
Eucalyptus in the Shower
Aromatherapy in the form of adding herbs and oils to your shower – especially eucalyptus – is a growing trend in self-care. Long knowns to sauna aficionados, eucalyptus and other plants release their essential oils in the steam and heat from the shower, making them good for the mind and body, too. The popularity of home bath bouquets is proven: eucalyptus in the shower is trending on Pinterest – its up 317% this year!
Moon Milk
Moon milk is the latest hot food fad, with searches for the recipe up over 700% this year! Intended to promote sound sleep and relaxation, this homemade concoction contains a mix of warm milk, honey, spices and adaptogens – this moon milk recipe from bon appétit includes ashwagandha, an adaptogen to help your body deal with stress.
Wellness Travel
Business and pleasure travelers have seen an increased emphasis on wellness in hotels – in-room TV yoga, fruit available in the lobby, healthy meal options for room services. This summer wellness travel is heating up, including destinations offering silent retreats where no talking is allowed, zen luxury resorts, and sugar-detox spas.
Summertime or a holiday is a good opportunity to test out new health and wellness ideas to boost your well-being. As The Chocoholic Nutritionist I believe anyone can achieve health without guilt or complexity, and that the secret to success is having fun!
Want to read more? Sign up for our quarterly EnterTHRIVE Corporate Wellness newsletter below:
[thrive_leads id='23139′]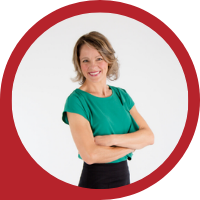 About Andrea Holwegner
CEO, Registered Dietitian, Counseling Practice Director & Professional Speaker
Andrea the «Chocolate Loving Nutritionist» is founder and CEO of Health Stand Nutrition Consulting Inc. since 2000. She is an online nutrition course creator, professional speaker and regular guest in the media. Andrea is the recipient of an award by the Dietitians of Canada: The Speaking of Food & Healthy Living Award for Excellence in Consumer Education....Read more