What you need to know about food marketing
How food marketing influences nutrition
By Andrea Holwegner, For The Calgary Herald, December 9, 2010
Never fear, the food marketers are here, flexing their marketing muscles to sell you the "quick fix."
Research shows more than 20,000 new food and beverage products are introduced into the market each year. This is in addition to the products we already have in the grocery store, many of which are highly processed high-sugar, high-salt, high-fat items.
A 2003 report by the International Association of Consumer Food Organizations suggests that for every $1 spent by the World Health Organization on trying to improve the nutrition of the world's population, $500 is spent by the food industry on promoting processed foods.
I recently did a Google search to see what would come up when I requested "food marketing articles" and there were more than 58 million links. The field of food marketing is a huge area of study with an intense goal to sell more and compete for brand recognition.
Marketing to kids has proven to be big business for the food industry, since children and teens spend billions of their own dollars annually, influence how billions more are spent through household food purchases, and are future adult consumers.
Tactics used by the food industry to entice kids in particular include offering collectible toys, games and contests. They are also technologically savvy in their use of memorable messages and games on websites and in-school marketing. Food industry marketers are brilliant at creating cartoon characters, collectible toys, games, music, contests, and food shapes and colours to entice kids to want their products.
As a dietitian, I regularly "people watch" in the grocery store to observe consumer buying habits. One afternoon I observed a little boy in the cereal aisle of the grocery store. He ran down the aisle and picked up an electric-coloured sweetened cereal with a well-known kid's character on the box and begged his parents to buy it.
I wondered if his parents knew that sugar-laden cereals are usually found at children's eye level to deliberately market to them.
A 2004 article in the International Journal of Behavioural Nutrition and Physical Activity suggested that more than 50 per cent of all television advertisements targeting children are food ads.
This wouldn't be a problem if kids were watching ads about veggies, fruits and other nutrient-dense foods. Try watching cartoons on the weekend with your kids and see what you find. You won't be surprised to see that the majority of food advertising promotes high-sugar or low-nutrient foods, such as sweet breakfast cereals and fast food.
What you can do
Although it is challenging for parents and health professionals to compete with influential marketing messages, here are five things you can do to keep your family's health top of mind.
– Become a savvy nutrition gatekeeper.
It may seem obvious, but what you bring into the house is what your family will eat. If you are frustrated that your significant other eats too many potato chips or your kids don't want to eat healthier cereals, start by changing what you buy.
Expect some resistance at the start, but if things are "out of sight, out of mind," the hungry eaters in your household will be forced to eat the healthier alternatives that you have stocked.
– When you buy less, you eat less.
Choose to shop with a list instead of leaving your shopping up to chance. Food marketers are very strategic in their sales approach. Ploys such as "buy one get the second free" or packages boasting "50 per cent more" are strategically designed to encourage you to eat more of a brand or product.
Manufacturers know that when you buy more you eat more. Therefore, use the opposite strategy of "buy less and eat less" when it comes to high-sugar, high-fat goodies and snacks.
– Watch out for seasonal promotions.
Just because Halloween, Easter and Christmas treats arrive in the store one or two months before the actual holiday period, does not mean you need to buy them right away.
Choose to wait until right before these holidays to bring these into your home. I don't meet many families that can have Halloween candy or Christmas treats in their house for a few months and resist the urge to eat them all right away. Hold out for the holidays and let your family have their fill of seasonal treats at that time.
– Watch less TV.
Not only will watching less TV help encourage more physical activity, you will have more time to prepare healthy foods and snacks, as well as teach your kids how to cook.
Watching less TV also means your family will see fewer food advertisements for low-nutrition foods. Consider setting a goal for how much TV your family can watch per day or week.
Try pre-taping TV shows so you can fast forward advertisements and cut down on the duration of time you watch TV in general.
– Talk to young kids about advertising.
Kids under the age of six or seven do not distinguish advertising from reality and may not realize that food companies are there to sell.
Help them to understand tactics used by the food industry.
Teachers and parents can visit the Media Awareness Network (media-awareness.ca)for many tips and handouts on marketing, consumerism and advertising.
Andrea Holwegner Is President Of Health Stand Nutrition Consulting Inc. Visit Www.Healthstandnutrition.Com And www.Chocoholicdietitian.Com Or Phone 403-262-3466. For More Information On Personalized Nutrition Counselling, Seminars And To Subscribe To A Free Monthly Ezine.
Read more:http://www.calgaryherald.com/life/What+need+know+about+food+marketing/3950308/story.html#ixzz17iq2IA4u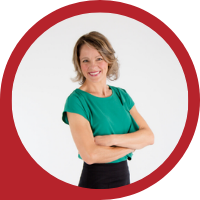 About Andrea Holwegner
CEO, Registered Dietitian, Counseling Practice Director & Professional Speaker
Andrea the «Chocolate Loving Nutritionist» is founder and CEO of Health Stand Nutrition Consulting Inc. since 2000. She is an online nutrition course creator, professional speaker and regular guest in the media. Andrea is the recipient of an award by the Dietitians of Canada: The Speaking of Food & Healthy Living Award for Excellence in Consumer Education....Read more