ADHD Diet: Detailed Guide to Nutrition for ADHD
The latest research on food and supplements for ADHD
Chances are you know someone that has Attention Deficit Hyperactivity Disorder (ADHD) and wonder if there is a specific ADHD diet for kids or adults to follow.  You might also be confused about supplements for ADHD and if there are certain foods you should be avoiding. 
We see many clients in our practice for virtual nutrition counseling with ADHD that are struggling with keeping organized with meal planning or that have a health concern, weight concern or mental health issue (such as an eating disorder).  
We understand that trying to figure out what to eat, manage grocery shopping and prepare meals isn't easy when you have ADHD.  We hope this article helps you clarify some important places to begin.
Read on and please share this article with your connections to help dispel some of the myths and misconceptions about nutrition for ADHD, especially since October is ADHD awareness month.
What is ADHD?
Attention Deficit Hyperactivity Disorder (ADHD) is a neurodevelopmental disorder that is highly heritable (75-91%) in families.  
Prevalence of ADHD is estimated to be 5-9% of children and adolescents and 3-5% as adults (this is approximately 1.5 million Canadians).
ADHD is classified by inattention, hyperactivity and/or impulsivity.  
 There are 3 main types of ADHD:
Predominantly inattentive (previously referred to as ADD)

Predominantly hyperactive (rare)

Combined (most common)
While often ADHD is thought of as an inability to remain focused with attention, note that overfocusing can be as much of an issue as inattention.  Executive functioning impairment and mood dysregulation can also be a challenge with ADHD.
Children and adults with ADHD have a wide spectrum of severity of symptoms with some people having mild symptoms and others having very impairing symptoms for day to day life.
What is the overall connection between ADHD, diet and nutrition?
Food does not cause ADHD.  
Diets and limiting food additives and sugar will not cure ADHD. 
Research shows that nutrition plays an important role in reducing the severity of ADHD symptoms.   This is true for those that are taking ADHD medication and/or taking part in behavior modification and for those that are not.
There are many genetic and environmental factors that influence how children and adults with ADHD respond to nutrition and what they eat.  Research has shown nutrition impacts some kids and adults more profoundly than others.  
There is also new research showing that the gut microbiome may be different in those with ADHD.  While it is too soon to tell, in the future we may have additional treatment options for ADHD that involve administering specific bacterial strains and probiotics.
As research evolves, we will see more personalized medicine advice about what to eat specific for your ADHD symptoms.  While we wait for this important research, here are some important ADHD diet and nutrition factors to consider for what science has taught us so far:
Ensure your meals include a good source of protein
One of the single most important ADHD diet tips you need to know is to ensure you include protein at your major meals.  Protein is absolutely critical for healthy blood sugar management which can indirectly influence the ability to focus and concentrate.

Given that impulsivity can be a challenge with ADHD, including protein in a meal with carbohydrates can also prevent you from getting too hungry and overconsuming foods low in nutritional value.  It can also prevent you from becoming "hangry" (aka hunger mixed with anger!) or what we call "hanxiety" (aka hunger mixed with anxiety).
Be sure to plan balanced meals that contain 3 components:
Grains/starches

– such as whole grain bread, oatmeal, whole wheat pasta, brown rice, quinoa, higher-fibre/low-sugar cereal.

Fruits and/veggies

– such as fresh fruit/veggies, salad, frozen fruit/veggies, canned unsweetened fruit, dried fruit.

Source of protein

– such as meat, poultry, seafood, eggs, nuts, nut butter, seeds, cheese, yogurt, legumes, tofu.
If you are looking for healthy meal planning ideas and recipes be sure to sign up for our weekly free nutrition newsletter for ideas here: Free Nutrition Newsletter
Reduce sugar and ultra-processed carbohydrates
Research does not show that sugar causes hyperactivity or ADHD.  
However sugary foods and ultra-processed grains/starches stripped of their natural fibre when consumed without a source of protein can cause blood sugars to rise rapidly.  This can then  influence mood, your ability to focus and concentrate and make you feel like you are on an energy roller coaster ride of ups and downs.
It is especially important to consume balanced meals with complex carbohydrates
(less processed refined grains/starches) with a good source of protein at breakfast and lunch.  This is because this is the time of day when you are trying to maximize attention and focus at school or work.   
So where can sweets and desserts fit?  All foods fit in a healthy diet.  You don't need to eliminate desserts or remove all enjoyable less-nutritious foods in your ADHD diet.  BUT think about WHEN these will be best to help you manage your symptoms.  Save sugary foods, desserts or more refined white carbohydrates for later in the day (supper and evening snacks) or on weekends when work and school are complete.
Increase brain healthy omega-3 fatty acids
Multiple studies have shown that omega 3 fish oil (DHA and EPA) may be helpful for improving attention and behavior associated with ADHD.  
If you enjoy fish, eat it regularly.  
Non-fish sources of omega 3 from ground flax, canola oil, chia seeds and walnuts contain the ALA form of omega 3 fatty acids.  ALA needs to be converted into the usable form by the body (as EPA and DHA) and this appears to only happen in very small amounts. 
While research is still determining what dose of omega 3 fish oils may be ideal, some experts suggest a total EPA+DHA of 1,000-1,500 mg for children 4-8 years and 2,000-2,500 mg for older children and adults.  Note that kids gummy supplements often have very little omega 3 so you will likely be looking at a liquid/gel you can serve on a spoon or a capsule you can swallow.
*Important! Before taking fish oil supplements be sure to speak with your physician and Registered Dietitian about the optimum dose for your needs and any potential side effects for your personal health status.
Ensure you get enough vitamins and minerals
Getting enough vitamins and minerals is important for mental health and neurodevelopmental disorders such as ADHD.  For a full overview of how specific nutrients, vitamins and minerals impact the brain please see this report by Dietitians of Canada on table 1 on page 11 and 12 here.
There have been research studies to show some children with ADHD have deficiencies of iron, magnesium, zinc and Vitamin D.  These vitamins and minerals play an important role in neurologic function.  Iron deficiency in both kids and adults can mimic some of the symptoms of ADHD related to difficulties concentrating, so it is important to check your iron levels.  Ask your Physician to screen your  ferritin (iron) levels before taking any additional iron supplements as too much can be harmful.
As part of your ADHD diet plan take an age appropriate multivitamin (and ideally one without colors or dye as you will learn in the next point below).
Assess if removing food additives (artificial food colors and preservatives) may help
Research is mixed on if ADHD symptoms are worsened by artificial food colors.  Some research supports these cause hyperactivity and decrease attention in many children with or without ADHD.  Given most of the foods that contain artificial food colors are candies and sweetened beverages, these should be reduced for overall health anyways and may benefit ADHD symptoms as well.
Sodium benzoate a food additive in items such as soya sauce, dressings, frozen entrees, packaged foods and cereals has also been shown in some research to cause negative symptoms in ADHD symptoms.  Choose sauces and products without sodium benzoate whenever possible.
Other food additives (shown in the list below) have been studied and show mixed results on the influence of ADHD symptoms suggesting a high level of variance in personal response.  Future research is definitely needed to fully assess if removing these from your ADHD diet could be beneficial.
Food additives that MAY influence ADHD:
All artificial colors

All artificial flavors

All artificial sweeteners including aspartame, acesulfame K, neotame, saccharin, sucralose.

Sodium benzoate

Butylated hydroxyanisole and butylated hydroxytoluene 

Carrageenan

MSG / Monosodium or monopotassium glutamate

Any hydrolyzed, textured or modified protein
Assess if an elimination diet may be helpful for ADHD symptoms
There are many alternative or non-medical treatments for ADHD  that involve a wide range of dietary changes and food restrictions. Elimination diets vary dramatically from removing certain foods or food additives and reintroducing foods one at a time to test for a return of symptoms.
Collectively these elimination diets have shown very mixed results in research.  Overall research shows a small but significant effect for some but not all people with ADHD.  Further research in this area would be very helpful.
Note that food sensitivity IgG testing is not effective to assess which foods may influence your ADHD symptoms. Work with an experienced Registered Dietitian if you are considering testing out an elimination diet to help ensure you are getting a healthy mix of nutrition for your overall health and not following unnecessary restrictions.
What is the connection between eating disorders and obesity and ADHD?
Females with ADHD are 3.6 times more likely to meet the diagnosis of eating disorders compared to females without ADHD compared to females without ADHD. The prevalence rate of ADHD in eating disorders is 11.4%.  It is therefore recommended that individuals with ADHD are screened for eating disorders including anorexia, bulimia and binge eating disorder (and vice versa) and get the support they need.
Given ADHD is associated with impulsivity, for some individuals overconsumption and bingeing can be a challenge leading to significant weight issues. It is also important to note that obesity is a risk factor for sleep apnea, which is a condition that can mimic or aggravate ADHD symptoms.  Individuals with obesity and sleep apnea should be fully assessed before making an ADHD diagnosis.
An Eating Disorder Dietitian is the best equipped credible expert to help you with nutrition support for weight concerns, emotional eating and eating issues in combination with ADHD.
How can I best manage the side effects of ADHD stimulant medication that reduces appetite?
Many children and adults taking stimulant medication for ADHD treatment experience a loss of appetite or stomach pain.  As a parent of caregiver of a child with ADHD be sure to work with your Pediatrician and Registered Dietitian on monitoring growth to ensure weight and height gain and overall physical health are not negatively influenced.
Stimulant medication for ADHD often works on a bell curve where medication effects peak in the middle of the day to maximize attention and focus during the school and work day.  This also means your appetite may be most significantly influenced at lunch time.  Rather than relying on intuitive eating and your body's natural hunger cues at lunchtime to help you decide how much to eat, instead rely on what is known as "mechanical eating."  This means eat according to a schedule and with an amount that a Registered Dietitian can help you determine would be sufficient for health and optimized mental function throughout your school and work day.  
Eating lunch is absolutely critical! Missing lunch can increase your ADHD symptoms, make it difficult to focus during your school and work day and also lead to bingeing or overeating less nutritious foods later in the day when your medication wears off. 
Stuck for ideas?  Struggling with weight concerns?  Work with an experienced Registered Dietitian that can help you come up with customized practical ideas that can work for you.
Final thoughts on nutrition and an optimal ADHD diet
While diet and foods won't cure ADHD, what you eat can play a significant role on the severity of your symptoms.  
While much is still to be researched and learned about the ideal ADHD diet for kids and adults, it is no surprise that the same healthy eating messages important for other aspects of physical health and mental health are true for ADHD.  
Enjoy a diet that includes foods your grandparents would recognize as food with simple ingredients.  This is a good place to begin.  Aim for complex carbohydrates, protein rich foods, plenty of fruits and vegetables and a reduction in ultra-processed foods.
Our Registered Dietitian / Online Nutritionist team has been supporting people with nutrition education and practical meal planning ideas since year 2000.  We can work with you to simplify an eating plan that helps you take charge of your eating and feel your best. For more individualized support on nutrition and ADHD diet support contact us for virtual nutrition counseling support.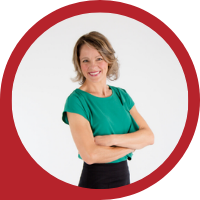 About Andrea Holwegner
CEO, Registered Dietitian, Counseling Practice Director & Professional Speaker
Andrea the «Chocoholic Nutritionist» is founder and CEO of Health Stand Nutrition Consulting Inc. since 2000. She is an online nutrition course creator, professional speaker and regular guest in the media. Andrea is the recipient of an award by the Dietitians of Canada: The Speaking of Food & Healthy Living Award for Excellence in Consumer Education....Read more