Healthy Snack Ideas!
Best healthy snacks to make at home, for work and with the kids
Looking for healthy snack ideas? This article is for you!
As most of us have changed our work location from the office to our homes, we may find that there is minimal definition between the rooms in our house. Or it has changed from a place of comfort, relaxation and different eating habits to now a place of work and productivity. The lines are blurring.
Explore why you are snacking
Finding yourself searching in the pantry or fridge looking for healthy snacks? Or perhaps you are bored, stressed or trying to address a craving for a sweet or savoury food? Whatever the reason you are looking for a snack, let's take a moment to evaluate our hunger.
It is absolutely okay to have a snack, but be mindful we snack for a variety of reasons. Different types of hunger have different types of needs like we discussed in this previous blog article on The 3 Types of Hunger.
Snacking can be very helpful in maintaining our overall nutrition status and keeping us from overeating at our main meals. Some people find they are grazers and constantly snack throughout the day, others don't have time for snacks and would rather eat 3 main meals. Whatever kind of eater you are does not matter, the reason behind the eating is the key.
First evaluate if your are truly hungry and your stomach is asking you to feed it. If the answer to that is yes, then you should definitely go for a snack.
If you can answer no, then secondly, address if you are craving something. If so, think of what are you craving it and why. If you can answer these questions and process them, you might be able to identify why the craving came on. Was it because of a smell or you saw an advertisement for something? After taking some time to evaluate the craving you may find that it passes. If it doesn't and you still feel like eating something, don't eat your way around the craving. Try a smaller portion of whatever it is, otherwise you may find you end up eating more of other foods that don't satisfy your craving than simply having a bit of whatever it is you are craving.
Thirdly, if you answer no to the above situations, but find you are hungry/eating because you are bored, stressed or emotionally wanting food for comfort, then this is something we need to address by focusing on the emotion instead of the food itself. Often when we can identify the emotions behind why we are choosing to eat we can find other ways to comfort ourself instead of food.

for example try going for a walk, talking with a friend, meditating for a few minutes or treating yourself to a non-food reward (for example a new book or downloading a new music play list).
Healthy snacking
When we turn to snacks we want to ensure we are continually fuelling our body with energy and nutrition. Yes, sometimes we choose snacks just for the taste and feel good experience they bring, but most often snacks should provide us with energy to keep us going until our next meal. When choosing a snack consider pairing your snacks with some protein or healthy fat and a complex carbohydrate. This way you will get good fibre and energy from the carbohydrates to give your brain and body the energy to keep going, and the protein and/or healthy fat to tell your stomach that you have consumed food. Satisfying both your brain and your stomach with food will help you feel satisfied and full.
When you are choosing a snack its a good idea to have a few lists handy so that you can make a decision based on what you have available and what is most nutritious instead of letting your stomach and cravings choose for you.
1) create a list of snacks you can have that require little time or preparation
2) create a list of snacks that require you to make in advance and maybe have stocked in your freezer
3) create a list of snacks you can grab on the go
Healthy snack idea list
Simple whole food snack IDEAS:
fruit and nuts or nut butters, ex. apple and peanut butter or orange and cashews
veggie sticks and hummus and pita bread or crackers
crackers and cheese
yogurt and fruit (can add some granola too)
pretzels and peanut or almond butter
tzatziki dip with pita bread
granola bar
edamame beans with a sprinkle of sea salt
hard boiled egg on toast
beef jerky and cheese and crackers
Healthy snacks to make:
homemade trail mix with nuts, seeds, cereals, dried fruit and maybe a chocolate chip or two
popcorn with some melted butter or olive oil and pinch of salt
apple nachos- sliced apple with drizzled peanut butter, slivered almonds, coconut and chocolate chips
energy bites – there are lots of recipes to choose, or you can try our nut free energy bites recipe here
peanut butter pudding – mix peanut butter powder or peanut butter with plain greek yogurt can either dip fruit into it or mix in some peanuts and chocolate chips and devour with a spoon
small plate of nachos with salsa and some cheese or guacamole (or even just plain avocado)
cottage cheese dip and crackers – dice bell pepper, cucumber, tomato, red onion, avocado if you have it and fresh ground pepper into cottage cheese and dip with pita bread or crackers
homemade muffin or banana bread with cheese or nuts
smoothies

can be made into popsicles for a warm day

bruschetta – can use any type of bread but my favourite is sourdough

diced tomato, basil and red onion on pesto with parm cheese topped with balsamic glaze drizzle
ricotta with sliced strawberries or pear and honey
caramelized onion, micro greens and feta
avocado and fresh ground pepper
goat cheese, blue berries and fresh mint

chocolate peanut butter bites – slice banana in 1/2 inch rounds, place a dollop of peanut butter (or nut butter of choice) on one slice, place another slice on top and freeze for a few hours. Melt some chocolate and dip half of banana stack in chocolate, refreeze and enjoy
dark chocolate nut and fruit bites – gather your fav nuts, seeds and dried fruit (diced). Melt good quality dark chocolate (not too thin), on a piece of parchment paper on a cookie sheet place a large dollop of melted dark chocolate, place a few nuts, seeds and pieces of dried fruit on top of chocolate, let cool and harden before eating
chia pudding – in a bowl or cup add 1/4 cup chia seeds, 1 cup milk of choice, 1 tsp vanilla, 2 tsp maple syrup. Let sit until thickened. Top with favourite fruit. (You can also try our chocolate chia pudding recipe here).
pinwheels – spread flavoured cream cheese on whole wheat tortilla, sliced turkey, grated cheese, diced tomato. Roll up and cut into pinwheels.
Still looking for more healthy snack ideas? We've got your covered with 51 Healthy Snack Ideas here:
Grab the 51 Healthy Snack Ideas List Here
Where can I get more support on healthy snack ideas and meal planning?
If you are looking for nutrition support on meal planning and healthy snack ideas for work, home and on-the-go we can help. We also provide online nutrition counselling support for health concerns, emotional eating and family meal planning from the comfort of your home.
We've been offering virtual online nutritionist support by our Virtual Dietitian team for some time and can hand hold you through the process. You'll be surprised how easy it is to use even if you are not technologically savvy. Read more about our personal nutrition counseling services here: In-person and Online Nutrition Counseling
PS: Don't forget to check with your insurance provider, health spending account or private health services plan and see if you are covered for Registered Dietitian services.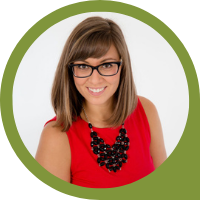 Shauna Kime
Registered Dietitian & Online Nutritionist - Weight Concerns, Women's Health, Diabetes & Meal Planning
The first thing you will notice about Shauna is her contagious optimism, energetic personality and zest. Shauna loves teaching and has a heart full of compassion and empathy for helping clients work through health concerns. Shauna specializes in healthy cooking, diabetes, cardiovascular health, weight concerns and womens health. Read more