Apple Cinnamon Oat Breakfast Cookies    
Easy and delicious on-the-go breakfast cookies
Do you find you just don't have time for breakfast or you're not a huge breakfast fan? Try these delicious, nutritious and easy breakfast cookies. They can be stored for the week in the fridge or frozen for a later date.   
Makes 12 cookies
What You Need
Apple Cinnamon Oat Breakfast Cookie Ingredients
2 1/2 cups old fashioned oats

 

3/4 cups whole wheat flour

1/4 cup brown sugar

 

 

1 teaspoon baking powder

 

 

1 teaspoon ground cinnamon

 

 

1/8 teaspoon salt

 

 

1/2 cup + 1 tablespoon milk (cows or non-dairy beverage like almond milk)

 

 

1/4 cup maple syrup or honey 

1 "flax egg" (1 Tbsp ground flax mixed with 2 1/2 Tbsp water, let sit for a few minutes)

 

 

1 teaspoon vanilla extract

 

 

1 apple, grated 

 

 

1/2 cup chopped walnuts

 
How to Make the

Apple Cinnamon Oat Breakfast Cookie

 Recipe
Pre-heat oven to 350 degrees F and line a large baking sheet with parchment paper.

 

Add all dry ingredients to a large bowl and stir.  Next, add all remaining ingredients and mix again until everything is combined.

 

Use a 1/4 cup scoop to scoop the batter onto the parchment paper.  Pat the tops down a little and bake cookies for 15-17 minutes, until firm and cooked through.  Let cool on a wire rack before eating.

 

 
Try this easy and delicious apple cinnamon and oat breakfast cookie and let us know on social media by tagging us on Facebook and Instagram @healthstandnutrition! 
Nutrients per serving
240 Calories 
40 g Carbohydrates
7.9 g Protein
6 g Fat
5 g Fibre 
Don't miss out on healthy new recipes or nutrition articles and sign up for our newsletter, today! 
Sound Bites is a weekly nutrition newsletter that goes out to thousands of subscribers. Written by our team of registered dietitians and nutrition experts, it includes articles, videos, tips and recipes.
As a special BONUS, we'll email you our popular '51 Healthy Snack Attacks' PDF.
Looking for more healthy breakfast ideas? Check out these recipes!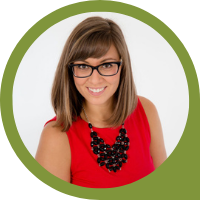 Shauna Kime
Registered Dietitian & Online Nutritionist - Weight Concerns, Women's Health, Diabetes & Meal Planning
The first thing you will notice about Shauna is her contagious optimism, energetic personality and zest. Shauna loves teaching and has a heart full of compassion and empathy for helping clients work through health concerns. Shauna specializes in healthy cooking, diabetes, cardiovascular health, weight concerns and womens health. Read more