Camping Cuisine: Chili Lime Chicken Foil Packet
A delicious prepackaged meal for your next camping trip
This recipe is a great prepackaged camping meal that can be cooked on the BBQ or over hot coals and added to a wrap or taco shell.  Alternatively, try this on the grill at home as a bowl with rice and vegetables.   
Serves 2  
What You Need
Chili Lime Chicken Foil Pack

et

Recipe

I

ngredients:
1 lime, juiced and zested  

 

 

1 clove garlic, minced 

 

 

1 tbsp taco seasoning  

 

 

1 tbsp olive oil

 

 

2 chicken breasts 

 

 

½ cup frozen or canned corn 

 

 

1 bell pepper, sliced 

 

 

¼ red onion sliced

 

 

1 zucchini, sliced  

 

 

Soft corn/flour tortillas or hard taco shells or cooked rice 



How to Make the

Chili Lime Chicken Foil Pack

et

 

Recipe
In a bowl mix lime juice and zest, garlic, oil and coat chicken. 

 

 

Add in the vegetables and toss together. 

 

 

In 2 foil containers (or in 2 large pieces of heavy-duty foil), place one chicken breast and half of the vegetables in each. You can freeze this meal for future camping or

transfer

 to your fridge or cooler to use over the next day or so.

 

 

Cook over the fire or on a BBQ until chicken is cooked through. Serve on a soft corn/flour tortilla or hard-shell tacos with other fresh vegetables of your choice (or enjoy over rice).

 

 
Tried it and loved it? let us know and share your thoughts down below in the comments or tag us on Facebook and Instagram @healthstandnutrition! 
Nutrients per serving
242 Calories  
24 g Carbohydrate  
17 g Protein  
9 g Fat  
4 g Fiber  
Don't miss out on healthy new recipes or nutrition articles and sign up for our newsletter, today! 
Sound Bites is a weekly nutrition newsletter that goes out to thousands of subscribers. Written by our team of registered dietitians and nutrition experts, it includes articles, videos, tips and recipes.
As a special BONUS, we'll email you our popular '51 Healthy Snack Attacks' PDF.
Check out these chocolate recipes for more ideas!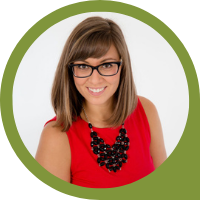 Shauna Kime
Registered Dietitian & Online Nutritionist - Weight Concerns, Women's Health, Diabetes & Meal Planning
The first thing you will notice about Shauna is her contagious optimism, energetic personality and zest. Shauna loves teaching and has a heart full of compassion and empathy for helping clients work through health concerns. Shauna specializes in healthy cooking, diabetes, cardiovascular health, weight concerns and womens health. Read more