Healthy BBQ Recipes: 3 Dinners for the Grill
Try these healthy BBQ ideas and make-and-take ideas for camping
Looking for some new healthy BBQ recipes? We often don't use our stove much in the summer as we love to grill and find our house can stay cool when the temperature is hot outside.  If you love to barbecue or are looking for some make-ahead items you can take camping for your camp barbecue or to place on the campfire, here are 3 ideas to try (and of course if you'd rather bake these in the oven that works too!):
Meal-in-one Chicken, Potato & Veggie Tinfoil Packs
This healthy grilling meal is super easy and ideal since there is no mess as everything goes in one tinfoil package per person.  You don't need a formal recipe and can include whatever veggies you have in the fridge.  
For durability each tinfoil pack needs two sheets of aluminum foil stacked one on top of the other (or use a single layer of the extra strong aluminum foil).  The size of your tinfoil should have enough room to fit one chicken breast and veggies and the ability to fold and cover and seal your meal completely). 
Place 1 chicken breast brushed with your favorite BBQ sauce in the middle of your aluminum foil.  Place chopped vegetables around the chicken (try zucchini sliced into thin rounds, red/yellow/orange bell peppers sliced into thin strips, asparagus, sliced onion, thinly sliced carrot matchsticks as well as baby potatoes sliced into quarters).  Drizzle veggies with oil and season with salt and pepper.  Seal the tinfoil packages tightly and place on a medium heat grill flipping once until chicken is completely cooked through (approximately 20-30 minutes).
Filo Wrapped Salmon With Spinach
Filo wrapped salmon looks really fancy BUT it is actually easier than you think to make and works great as a make ahead item for a BBQ or camping expedition.  The general method is to brush filo pastry with a bit of butter or spray with oil, place your raw salmon in the middle and top with wilted/cooked spinach or swiss chard and either feta cheese or herb and garlic flavored cream cheese.  Place in aluminum foil packages and on the top rack of your BBQ or away from open flame if cooking on the open fire.
For a few recipes with the exact method here are some good options:
Vegetarian Layered Bean Dip
This warm vegetarian bean dip is a yummy appetizer but I'd suggest making it as your meal instead since it is so darn delicious!  
This recipe comes from Shelley Adams, (Whitewater Cooks at Home) who is the author of some of my favorite cookbooks (I literally own ALL of her books).  You can assemble this recipe 1-2 days ahead and cover and refrigerate until you are ready to bake in the oven or on the grill.
What you need:
1 can (398 ml) refried beans 
2 ripe avocados
Juice of 1 lemon
1 tbsp Tabasco sauce
½ cup sour cream
½ cup) mayonnaise
1 tsp chili powder
1 tsp cumin
1 tsp garlic powder
1 tsp paprika
1 tsp salt
1 tsp pepper
¾ cup cheddar cheese, grated
¾ cup mozzarella cheese, grated
1 bunch green onions, chopped
¼ cup cilantro, chopped
½ cup pitted black olives, chopped
How you make:
Spread the beans out on the bottom of a lightly greased 9X11 inch pan.

Mash together the avocado, lemon juice and tabasco sauce and spread it on top of the beans.

Mix together the sour cream, mayonnaise, chili powder, cumin, garlic powder, paprika, salt and pepper and spread it over the avocado.

Sprinkle the cheese, green onion, cilantro and black olives on top.

Bake at 350F for about 25 minutes (or place on the top rack of your BBQ or open fire away from the flame) until the cheese is bubbly and golden.

Serve the layered bean dip with tortilla chips and a fresh tossed green salad with seasonal veggies to balance out the meal.  (You can also make your own homemade baked tortilla chips by brushing flour tortillas with oil and then seasoning with a pinch of salt, then cut into wedges with scissors and bake in the oven or on the grill until crispy).
Looking for more healthy BBQ recipes for grilling or to take camping?
We've got you covered for some extra healthy BBQ ideas with these additional articles on our blog:
Healthy camping food ideas (without sacrificing taste and fun!)
Healthy grill recipes and ideas
Quick and healthy suppers (without turning on the stove)
Gluten-free summer meal makeovers
Healthy breakfast ideas for summer
Healthy eating meal and snack summer survival guide
Where can I get more support on healthy snack ideas and meal planning?
If you are looking for nutrition support on meal planning and healthy snack ideas for work, home and on-the-go we can help. We also provide online nutrition counselling support for health concerns, emotional eating and family meal planning from the comfort of your home.
We've been offering virtual online nutritionist support by our Virtual Dietitian team for some time and can hand hold you through the process. You'll be surprised how easy it is to use even if you are not technologically savvy. Read more about our personal nutrition counseling services here: In-person and Online Nutrition Counseling
PS: Don't forget to check with your insurance provider, health spending account or private health services plan and see if you are covered for Registered Dietitian services.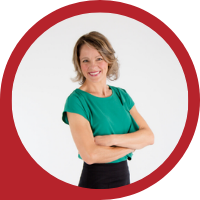 About Andrea Holwegner
CEO, Registered Dietitian, Counseling Practice Director & Professional Speaker
Andrea the «Chocoholic Nutritionist» is founder and CEO of Health Stand Nutrition Consulting Inc. since 2000. She is an online nutrition course creator, professional speaker and regular guest in the media. Andrea is the recipient of an award by the Dietitians of Canada: The Speaking of Food & Healthy Living Award for Excellence in Consumer Education....Read more