Common varieties of SQUASH and how to enjoy them
Cooking and preparing squash
The fall is a great time to enjoy seasonal squash. Here is a quick guide to some common varieties and the best ways to enjoy them.
Acorn squash

This mild and earthy squash has dark green skin and deep yellow flesh and works great for stuffing with rice and veggies or simply cutting in half and roasting with a pinch of brown sugar, salt, pepper and either smoked paprika, cayenne pepper, chili powder or cinnamon.
Butternut squash

This sweet squash is a top favorite squash variety due to its vivid orange flesh and natural sweetness that lends nicely for enjoying roasted on its own or in salads or black bean rice and veggie bowls, gnocchi, risotto and of course soup.
Kabocha squash
This round Japanese squash has a deep green skin with orange flesh similar to pumpkin. It works great peeled, seeded and sliced and then roasted in the oven with a drizzle of olive oil, maple syrup, diced fresh ginger, salt and sprigs of fresh thyme. You can also use this in pie similar to pumpkin.
Spaghetti squash

This squash gets its name since when it is baked and you run a fork through the flesh there are spaghetti-like strands. Serve with simply butter, salt, and pepper or pesto as a healthy veggie side dish. Alternatively, top cooked spaghetti squash with tomato sauce and cheese and enjoy as a meal.
Red kuri (hokkaido) squash


This deep orange-skinned squash is known for its nutty chestnut flavor and is best served in soups or roasted and diced in either rice pilaf or added to tacos with chili pepper seasoned black beans, cabbage, and diced avocado.

Looking for a simple squash recipe to try?  Give this one a try!
Roasted Kabocha Squash
This healthy simple recipe is an ideal way to enjoy seasonal kabocha squash which is a round Japanese variety with deep green skin and orange flesh similar to pumpkin.

What you need:
3 pounds Kabocha squash
3 tbsp olive oil
3 tbsp maple syrup
1 tbsp fresh ginger, peeled and finely grated
6 thyme sprigs (and more thyme leaves for garnish)
Salt to taste
How to make:
Peel, seed and cut kabocha squash 1-inch thick wedges and place in a bowl.
Stir the remaining ingredients in a small bowl and drizzle on top of the squash and stir.
Arrange squash on a greased rimmed baking sheet in a single layer. Roast at 450 F for 15 minutes. Flip the squash and then continue roasting for another 15 minutes until tender and golden.
Toss the thyme sprigs and garnish with a few thyme leaves.
Looking for more squash recipes? 
Try these two recipes that pair butternut squash with apples:
Butternut Squash Soup and Apple Soup Recipe 
Turkey Chili with Butternut Squash and Apples Recipe
Need more support from our Calgary Nutritionist / Online Dietitian team?
As Registered Dietitians that specialize in meal planning, weight concerns, emotional eating, eating disorders, digestive health, heart health, diabetes, pediatric nutrition and sports nutrition we can see you in our local Calgary Nutritionist office or as an Online Dietitian by phone or video conferencing for virtual nutrition counseling. Find out more about our Dietitian Nutrition Counseling Programs here.
Join the waiting list for our next Online Nutrition Course The Pursuit of Healthiness.
As university trained Registered Dietitians, you can count on us for credible advice and practical meal planning so you don't have to stress about food anymore. You can achieve a healthy and joyous relationship with food and your body. Let's talk about what this can look like for you. CONTACT US.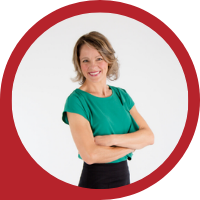 About Andrea Holwegner
CEO, Registered Dietitian, Counseling Practice Director & Professional Speaker
Andrea the «Chocoholic Nutritionist» is founder and CEO of Health Stand Nutrition Consulting Inc. since 2000. She is an online nutrition course creator, professional speaker and regular guest in the media. Andrea is the recipient of an award by the Dietitians of Canada: The Speaking of Food & Healthy Living Award for Excellence in Consumer Education....Read more