Cooking For One
How To Cook For a Single Person
Do you meal plan and require cooking for one but find you either wasting food or end up eating the same thing over and over again? Lets discuss how to bring good variety into your life without wasting food or feeling like you need to make something different each day.
Meal Planning and Cooking For One 101
There are a few things to consider when you are cooking for one person.
1) Plan for leftovers
Leftovers are great if you are not fussy and okay with eating the exact same meal again. Or you can think of leftovers as simple using one main ingredient in another meal (sometimes referred to as a "planned extra"). This will help reduce waste as well as prevent you from over purchasing foods each week. It can also help you save time in the kitchen.
2) Plan to add food to your freezer
When you make a meal or part of a meal, always plan to add a single serve portion to the freezer (or more). For example, when you make rice or quinoa, it can still be cooked in bulk for one person but you can freeze some in containers for later use so you don't need to cook it again for a while.
3) Keep a list of meals you can make easily that do not produce a large portion
Keeping this list handy will allow for variety in your diet when cooking for one. Meals like scrambled eggs with veggies on toast or tuna salad melts can be made quite quickly with simple ingredients for one.
Lets dive into these key points in further detail:
Divide And Conquer Recipes
Most recipes make a serving size of 4-6. When you look at these recipes, consider whether or not you would actually want to eat this meal for 3 nights in a row. If the answer is yes, then go for it, if it is no then you need to consider a few things.
One, would this recipe freeze well? Can you portion out the left overs into single serve freeze safe containers so that you have a ready to go meal when needed? If you are unsure if the meal will freeze, try it and you will find out. It will either work really well, or you will never do it again.
Also consider if one of the main ingredients can go into another meal that mixes things up but does not require you to cook much the next day.
Or can you simply reduce the ingredients to make less of a portion. This will give you variety however it might make you cook most nights.
Develop a Meal Matrix: Cook Once and Eat Twice (or more!)
If you don't like eating the same food over and over again but you want to make one thing and eat it for 2-3 meals, my recommendation would be to start with one item, (often the protein) and think of all the different ways you can use that item with similar starches and vegetables.
For example:
Day 1 – Steak with roasted vegetables such as potatoes or sweet potato as well as onion, carrot, mushroom, bell pepper and/or zucchini.
Day 2 – Beef and veggie stir fry. Use the left over steak cooked from the night before, all the veggies (except for the potato), and your favourite stir-fry sauce. Serve over rice, vermicelli noodles or quinoa.
Day 3 – Open faced steak sandwich. On a piece of bread place sliced leftover steak, sautéed (or left over roasted) onion and mushrooms, some grated or sliced cheese and broil until brown. Serve with a side salad, raw veggies or more leftover roasted vegetables.
Here is a vegetarian example:
Day 1 –  Roasted sweet potato, cauliflower and black bean bowl. Assemble the bowl by starting with a base of brown rice or quinoa and then adding greens, roasted sweet potato, cauliflower, black beans (or other legumes), feta, avocado and your favorite salad dressing (I like a miso/Asian flavour).
Day 2 – Sweet potato and black bean burger with toppings of your choice and a salad.
Day 3 – Roasted cauliflower and black bean taco with aioli
Create a Freezer Stash
Meals like chilli, soups, pasta sauce, meat loaf, burgers, casseroles and so many more are great to freeze. When you spend the time making these meals, especially when they serve 4 or more, you don't have to cut back on the serving size, you just need to make sure you have containers and freezer space.
The more you do this the more you can stock pile. When the end of the week comes and your fresh meals are running out, you can easily pull from the freezer.
Or maybe you were supposed to go out and meet a friend for dinner but they cancel and you have nothing in the fridge to make for dinner. You can pull out one of these meals instead and not have to worry about finding inspiration somewhere and picking something up on the way home.
The Importance of Back-up Meals
As previously noted, it's always a good idea to have back up meals that can be made quickly and easily such as French toast and frozen thawed berries or eggs, toast and raw veggies or tuna melts with frozen veggies.
These speedy meals can also break up your planned meals so you are not eating the same foods each day (or even with just the same ingredients). Back up meals also help you on busy days where you schedule changes and you no longer have time to make your planned meal.
Need some other ideas for back up supper ideas? Check out our previous blog post here: Back-up healthy meal planning in a crunch
Final Thoughts on Cooking For One
A final tip when cooking for one (or any amount for that matter) – ensure you ENJOY your food.
Often when people are cooking for themselves they don't always cook the foods they enjoy or love, they make easy simple meals with few ingredients because they don't want to waste, over produce or put the effort in for just themselves. This can be the biggest mistake when cooking for one.
You should enjoy the food you eat just as much as someone who has to cook for a large group of people. The more we enjoy the foods the more satisfied we will be and the easier it will be to continue moving forward with a healthy eating plan.
As much as meal planning can be a drag sometimes, taking the time to plan out your week will always help prevent waste, unwanted leftovers or plain old boring meals. If you have lost inspiration, book an appointment with a Dietitian on our team so we can help you explore ideas you will love and time saving techniques to bring the joy back into your kitchen.
Looking for more support for cooking for one?
Check out this previous article on our blog: 3 Healthy Eating Tips if You Are Cooking for One
Contact our Calgary Nutritionist / Online Dietitian team for help
As Registered Dietitians that specialize in meal planning, weight concerns, emotional eating, eating disorders, digestive health, heart health, diabetes, and sports nutrition we can see you in our local Calgary Nutritionist office or as an Online Dietitian by phone or video conferencing for virtual nutrition counseling. Find out more about our Dietitian Nutrition Counseling Programs here.
Join the waiting list for our next Online Nutrition Course The Pursuit of Healthiness.
As university trained Registered Dietitians, you can count on us for credible advice and practical meal planning so you don't have to stress about food anymore. You can achieve a healthy and joyous relationship with food and your body. Let's talk about what this can look like for you. CONTACT US.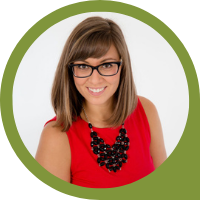 Shauna Kime
Registered Dietitian & Online Nutritionist - Weight Concerns, Women's Health, Diabetes & Meal Planning
The first thing you will notice about Shauna is her contagious optimism, energetic personality and zest. Shauna loves teaching and has a heart full of compassion and empathy for helping clients work through health concerns. Shauna specializes in healthy cooking, diabetes, cardiovascular health, weight concerns and womens health. Read more