Curry Veggie Fritters  
Crispy, delicious and vegetarian!
These fritters are the perfect way to boost your vegetable intake. They can be a side dish for dinner or pair well with eggs for breakfast as leftovers.

Makes 4-6 serving
What You Need
Curry Vegetable Fritters Ingredients  
2 cups grated zucchini

2 cups grated carrot

2 garlic cloves crushed

1/2 cup diced bell pepper

1/4 cup diced onion

1/4 cup sliced green onion

2 tbsp sunflower seeds

2 eggs

2/3 cup whole wheat flour

Optional: you can add minced spinach, diced mushroom, canned or frozen corn as well

2 tsp curry powder – if desired or fresh herbs of choice 

Oil for pan frying 

 

To serve: fried egg and dollop of plain Greek yogurt or hummus.

 
How to Make the Curry Vegetable Fritters Recipe
Prepare all veggies. In a large bowl mix together grated zucchini, grated carrot, garlic, diced bell

 

pepper, onion, sliced green onion, sunflower seeds, eggs and whole wheat flour. Add curry powder

 

to mixture if desired.

In a medium to high heated frying pan add oil and place mixture in pancake forms to pan fry. Flip when browned on one side. Keep in oven to keep warm. Serve and enjoy!  
Did you give this recipe a try? Make sure to post a photo of your fritters recipe and tag us on Facebook and Instagram @healthstandnutrition!
Nutrients per serving

without toppings
174 Calories  
26 g Carbohydrates  
8.4 g Protein  
4.8 g Fat  
5 g Fibre    
Don't miss out on healthy new recipes or nutrition articles and sign up for our newsletter, today! 
Sound Bites is a weekly nutrition newsletter that goes out to thousands of subscribers. Written by our team of registered dietitians and nutrition experts, it includes articles, videos, tips and recipes.
As a special BONUS, we'll email you our popular '51 Healthy Snack Attacks' PDF.
Enjoy this vegetarian recipe? Get inspired with more recipes on the blog here: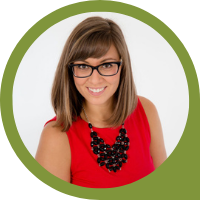 Shauna Kime
Registered Dietitian & Online Nutritionist - Weight Concerns, Women's Health, Diabetes & Meal Planning
The first thing you will notice about Shauna is her contagious optimism, energetic personality and zest. Shauna loves teaching and has a heart full of compassion and empathy for helping clients work through health concerns. Shauna specializes in healthy cooking, diabetes, cardiovascular health, weight concerns and womens health. Read more