Quick Weeknight Veggie Chicken Pasta  
Easy, effortless and delicious pasta
This veggie chicken pasta recipe is nutrient packed, delicious and quick. Who doesn't love that? You can switch up the pasta for your preference and use any leftover meat. Rotisserie chicken is a quick and easy protein in this recipe.  
Makes 4 Servings 
What You Need
Veggie Chicken Pasta Ingredients:
1 package of pasta of choice (roughly 340g dried pasta) – I like using gnocchi, ravioli or spiral pasta 

 

2tbsp Olive oil 

 

2 cups shredded rotisserie chicken (or 2 cooked chicken breasts, diced) 

 

1 bell pepper, diced

 

1 zucchini, diced

 

½ red onion, sliced

 

250g mushrooms, sliced 

 

4 cups spinach 

 

½ cup sun dried tomatoes 

 

½ tsp dried oregano

 

½ tsp garlic powder 

 

Red pepper flakes as desired 

 

2 tbsp pine nuts   

 

½ cup flaked parmesan cheese 

 

½ cup fresh basil 

 

 
How to Make the Veggie Chicken Pasta Recipe
Boil water and cook pasta as per directions. Drain and set aside

 

 




In a large fry pan, add olive oil and all vegetables except for spinach. Cook until soft and tender. Add chicken and spinach, cook until chicken is heated through, and spinach is wilted. Add spices and pine nuts. Tossing to combine. 

 

 




Serve on 4 plates and top with parmesan cheese and fresh basil. 

 

 
If you tried this quick and easy Veggie Chicken Pasta Recipe, let us know your thoughts down below in the comments or tag us on Facebook and Instagram @healthstandnutrition! We'd love to see how it turned out for you!
Nutrients per serving:
594 Calories 
78.6 g Carbohydrates 
33.7 g Protein 
16.9 g Fat 
6.4 g Fibre 
Don't miss out on healthy new recipes or nutrition articles and sign up for our newsletter, today! 
Sound Bites is a weekly nutrition newsletter that goes out to thousands of subscribers. Written by our team of registered dietitians and nutrition experts, it includes articles, videos, tips and recipes.
As a special BONUS, we'll email you our popular '51 Healthy Snack Attacks' PDF.
Looking for more pasta recipes? Check these out: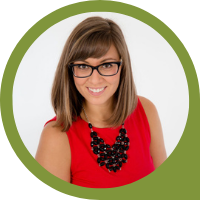 Shauna Kime
Registered Dietitian & Online Nutritionist - Weight Concerns, Women's Health, Diabetes & Meal Planning
The first thing you will notice about Shauna is her contagious optimism, energetic personality and zest. Shauna loves teaching and has a heart full of compassion and empathy for helping clients work through health concerns. Shauna specializes in healthy cooking, diabetes, cardiovascular health, weight concerns and womens health. Read more