Diabetes Dietitian Tips: Dispelling Nutrition Myths
What you need to know about food and diabetes management.
November is Diabetes Awareness Month and November 14th is World Diabetes Day #EndDiabetes
As a Type 1 and Type 2 Diabetes Dietitian I've noticed there are a number of myths about diabetes that are commonly reported as facts. These misrepresentations of diabetes can sometimes be harmful and lead to an unfair stigma around the condition.
Diabetes information is widely available online but not all of the content is true. It can be hard to know what is accurate and what recommendations you should follow. In this post I hope to highlight some of the common myths around diabetes, focusing on nutrition and diabetes management.
How many people have diabetes?
You might have heard a lot about diabetes in the news, social medial, from health care professionals or friends and family. Maybe it is not a disease that is directly impacting you, so you don't give it a second thought. But did you know:
In 2019 in Canada: 3,655,000 people are living with diabetes and 7,336,000 people are living with pre-diabetes. That is 29% of the entire Canadian population.
In Alberta, approximately 1 in every 20 people in Alberta is currently living with diabetes.
This disease is impacting more people that we may know and for some of us, it is hitting close to home. So what do we do about it you might ask? Let's understand a few things about diabetes.
What is pre-diabetes and diabetes?
Diabetes is a disease where your body can't make the hormone insulin (or alternatively it is unable to use the insulin it is making properly). Diabetes can be diagnosed through blood tests your doctor can order.

Pre-diabetes is when your blood sugars are on the higher end of normal range but not high enough to be diagnosed with diabetes. If your sugars are at this level you can prevent the progression of diabetes through making lifestyle changes.

Insulin is made in the pancreas and its role is to help regulate the amount of sugar (glucose) in our blood. It does so by attaching an insulin to a glucose molecule and brings it into cells for use, such as energy. When we have diabetes our body is unable to move the glucose from our bloodstream to our cells, thus it builds up and can lead to high blood sugars.

When your body is no longer able to regulate the glucose levels in your blood you are diagnosed with diabetes. Diabetes is not a disease you get just because you 'eat sugar'.
What are the risk factors for diabetes?
There are many risk factors for the disease such as genetics, lifestyle, age, ethnicity and certain medical conditions such as PCOS (polycystic ovarian syndrome) or high blood pressure. Other factors can also impact your blood sugar levels, such as poor or disturbed sleep, stress, alcohol, illness and activity levels.

If you have diabetes or pre-diabetes you might have some of the following questions:
I eat and enjoy sweet foods, will I get diabetes?
I have diabetes do I have to follow a special diet?
Now that I have diabetes, can I no longer eat the foods I enjoy like sweets?
There is no one diabetes diet, it is healthy eating that all of us can follow.

It starts with a plan of regular meals and snacks, eating every 3-5 hours can help regulate your hunger, assist in better food decision skills and prevent overeating at your next meal. This in turn will help manage your blood sugar levels.

It is also important that you choose a balanced plate. This means that ¼ of your plate is higher carbohydrate (carb) foods, ¼ of your plate protein and ½ your plate vegetables. This will help with managing appropriate portions of food best for your blood sugars.

Examples of these foods are but not limited to:
Carbohydrates: bread, pasta, rice, quinoa, barley, oats, flour, crackers, potatoes, sweet potatoes corn, fruit, milk and yogurt
Protein: red meat, poultry, pork, fish, tofu, beans and lentils, curd
Vegetables: leafy green veg, mushrooms, tomatoes, cucumber, broccoli, cauliflower, eggplant, asparagus
Carbohydrates 101
Carbs often unnecessarily get a bad rap because they can be seen as 'evil foods' that cause elevated blood sugars. It is true that carbs are the foods that will impact your blood sugars but it is important to understand that carbohydrates are not 'bad'. Carbohydrates are actually essential in our diets, they are what give us fuel to function by providing our body with energy to think, move and grow. Carbohydrates are important for everyone, it comes down to understanding the quality and quantity best for you.

When you look at the quality of carbohydrates there are 3 types of carbs to recognize.

1) Sugar

Simple sugars are connected by a bond that is easily broken down by the body. They immediately raise blood sugars. Some of these provide little to no vitamins, minerals or fibre and therefore we consider them "empty calories."
examples: white sugar, brown sugar, molasses, jam, honey, syrups, pop, juice, candy/desserts/sweets, fruit, yogurt/milk
2) Starch

Starch is a more complex form of sugar with branching. It takes the body longer to digest and does not cause quite as high of a peak in blood sugar levels. It provides the body with other nutrients and vitamins alongside the carbohydrate component.

examples: flour, crackers, bread, pasta, rice, quinoa, oats, barley, starchy veg -potato, yam, corn, squash, beans and lentils
3) Fiber

Fiber is a part of plants that our body can't readily digest thus does not negatively impact blood sugar levels. It 'ties up' the sugar coming from the food and helps it be slowly released into the bloodstream. Fibre also helps with digestion and satiety.

examples: whole grains, brown varieties of starches, nuts, seeds, vegetables, fruit, beans and lentils
The Importance of Protein
Protein is a nutrient that helps in all areas of the body. It is the building blocks of muscles, enzymes and the immune system. It helps with the functioning and regulation of the body's cells. From a diabetics perspective, protein, like fiber, also helps 'tie-up' blood sugar and helps slowly release the glucose into the bloodstream. Ensuring you are eating protein at all meals and snacks will help with overall blood sugar control. Choose things like meat, poultry, fish, eggs, tofu, legumes, nuts/nut butter, milk, and yogurt or soy products.
Vegetables are Key
Vegetables are often seen as 'rabbit food' or boring, gross, overcooked mush. But the truth is, its all in how you flavor and prepare them. Vegetables don't need to be boring. Try to find ways to incorporate vegetables into your meal or get creative with side dishes. Add flavor to them through nuts and cheeses or herbs and spices. Vegetables are nutrient dense and caloric poor meaning they provide us with all the good stuff with little impact on blood sugars. They are also jam packed with fiber, the nutrient that is very important in blood sugar control. Choosing a variety of vegetables at each meal will only increase the meals overall nutrition and fiber content – a benefit for diabetes and everyone else at the table!
Physical Activity Is More Important Than You Think
We can't forget about physical activity. Many studies have shown the beneficial impact physical activity has on our health and especially on diabetes.

Physical activity improves cardiovascular functioning giving us more energy, improves muscle strength which in turn can reduce injury and can help ensure you move to your personal best weight.
When we use the energy (glucose) in our muscles it pulls more glucose from the bloodstream. This results in reducing the levels of glucose found in the blood. Just 10-15 minutes of exercise after your larger meals can help reduce blood sugars. Exercise can also impact your blood sugars for up to 24 hours after the activity, meaning your blood sugar levels will positively be impacted by regular activity for a whole day!

Regular exercise doesn't mean you need to sign up for a gym. Use things at home or your own body weight to do weight exercises, go for a brisk walk or do household chores that raise your heart rate.

Diabetes doesn't have to be a disease that derails your health. Never give up on making small sustainable changes, whether its with your nutrition or your lifestyle. On November 14, 2019 we celebrate international Diabetes Day. Join with me to bring awareness!
Diabetes Dietitian: Summary Tips for Diabetes Nutrition
In summary following these tips can help manage your blood sugar levels and your risk for diabetes

1) have a plan
2) eat every 3-5 hours
3) focus on a balanced plate – 1/4 carbs, 1/4 protein and 1/2 veggies at all meals
4) aim for higher fibre carbohydrate choices
5) don't forget about daily activity – start with something small and sustainable
Looking for more diabetes nutrition support?
If you are looking for a Type 1 or Type 2 Diabetes Dietitian that can help support you with more education on blood sugar management, meal planning and building a sustainable plan you can live with for life, contact me. I can work with you in-person at our local Calgary Nutritionist office or virtually online through video conferencing.

Find out more about our Diabetes Dietitian Nutrition Counseling Programs here.
As university-trained Registered Dietitians in Calgary and virtually online, you can count on us for credible advice and practical meal planning so you don't have to stress about food anymore. You can achieve a healthy and joyous relationship with food and your body. Let's talk about what this can look like for you. CONTACT US.
Looking for more nutrition support from the comfort of your own home? Join the waiting list for our next Online Nutrition Course The Pursuit of Healthiness.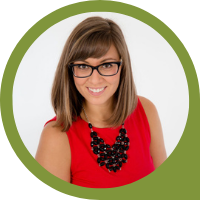 Shauna Kime
Registered Dietitian & Online Nutritionist - Weight Concerns, Women's Health, Diabetes & Meal Planning
The first thing you will notice about Shauna is her contagious optimism, energetic personality and zest. Shauna loves teaching and has a heart full of compassion and empathy for helping clients work through health concerns. Shauna specializes in healthy cooking, diabetes, cardiovascular health, weight concerns and womens health. Read more