The Scoop on Low Carb Diets for Diabetes 
Is a low carb diet beneficial for managing diabetes
and is it something you should consider
?
Is a low carbohydrate diet beneficial for managing diabetes? What does a low carbohydrate diet actually mean? Is a low carbohydrate diet something you should consider? Is it for everyone? 
These are all great questions and if you have diabetes maybe you have thought of them before or asked doctor Google what he thinks. If that's the case, know you are not alone. Whether you have been recently diagnosed with type 2 diabetes and don't know how to manage or had diabetes for a while but are unable to manage your blood sugar, you might be looking for a new way to control your A1c.
Continue reading to find out what I have to say as a CDE and diabetes educator about the research around low carb diets and diabetes management.   
First, let's discuss what a carbohydrate (carb) is, how it works in our body, and what happens when we have diabetes.  
Many foods contain carbohydrates, along with other macronutrients, vitamins, minerals, and water. Carbohydrates consist of starches, sugars, and fiber. When you eat or drink foods that contain carbohydrates, your body breaks starch and sugar down to the most simple form of carbohydrate, glucose. Glucose is then transported via our blood and becomes fuel for our brain, muscles, and other organs allowing us to think and move. Fiber is the indigestible part of our food that the body can't break down in digestion and form glucose. It also helps keep our digestive system healthy, plays a role in cholesterol management, and manages blood sugar levels. It is this form of sugar that can cause elevations in your blood. Usually, the body is able to regulate the amount of glucose in the blood quite closely, however people with diabetes are unable to control their glucose levels as tightly due to the inability to remove carbohydrates from their blood efficiently as a result of insulin resistance. Fiber, another form of carbohydrate, is the indigestible part of our food that the body can't break down in digestion and form glucose. It also helps keep our digestive system healthy, plays a role in cholesterol management and manage blood sugar levels. 
What is a low-carb diet

?

 
There has been some mixed messaging on what defines a low-carbohydrate diet. Most research identifies a low carbohydrate diet of less than 130g carbs per day or less than 45% of total daily energy from carbs per day. A very low-carb diet is less than 50g of carbs per day. But what does this actually look like in terms of the food you consume? Below is a list of some carb-containing foods and how many carbohydrates you can find in them:
1 apple = 22g 
1/2 cup mashed potato =20g 
1 slice of whole wheat bread =12g 
1 glass of milk = 11g 
1 medium average homemade chocolate chip cookie = 16g 
It is important to note that some carb-containing foods have essential vitamins, minerals, and fiber which play an important part in an overall healthy diet. When we look at only one nutrient it is possible to miss the over consuming or under consuming of others. 
Low carb diets and diabetes

.

 
In the 2018 guidelines, Diabetes Canada still recommended overall carbohydrate intake in accordance with that of Health Canada for the general population of 45%-60% carbohydrate intake of total daily energy. This was not intended to restrict the intake of carbohydrates for those who wished to follow a lower level. It was documented as such due to the lack of convincing evidence for superiority to any one dietary pattern for all adults with type 2 diabetes. 
Diabetes Canada posted a position statement in 2020 regarding low carbohydrate diets for adults with diabetes due to the growing popularity of this style of diet and the increasing body of evidence that is being supported by diabetes organizations all around the globe. Diabetes Canada concluded in the position statement that the evidence that has been published in regards to low and very low carb diets in diabetes management is that they CAN be deemed safe and effective in managing weight and lowering A1c in people with diabetes over the short term, however there is no evidence that they have a long-term advantage. Let's take a closer look.  
Type 1

d

i

abetes and low-carb diets
There were few studies to review in regard to type 1 diabetes with major evidence gaps making it difficult to provide generalized recommendations. It was documented in some studies that a reduction in A1c and overall insulin use was possible but no change in body weight. It documented the risks to be aware of in regards to this style of eating and insulin dosing. See concerns below.  
Type 2 diabetes and low-carb diets
 Low-carb diets of 50-130g/day and very low-carb diets <10% of total daily intake (20-50g) showed reductions in A1c and weight, as well as a reduction in glycemic variability and in some cases lower use of glucose-lowering medications. It was noted that additional interventions, including counseling, exercise and sleep advice, extended contact with study personnel as well as consistent professional and peer support may have contributed to the positive outcomes. The research thus far has not shown clear evidence of superiority for the very low-carb diets. It was stated in the position statement that 'because of the limitation of short-term data, it is uncertain whether improvements in glycemic control and weight seen with these dietary approaches will be maintained long-term or will translate into reductions in diabetes complications, cardiovascular disease or mortality'. 
It was also identified that the sustainability of these kinds of diets may not be maintainable over a medium or longer term with studies showing a lack of persistence in follow-through of these diets.  
Overall, it is unclear if the noted benefits are due to eating less carbs or due to eating less calories overall. However, for type 2 it has been identified that a low-carb diet might be effective for weight loss and improve glycemic control with a reduction in diabetes medications, which is a meaningful outcome, in the short term. 
Concerns

with low-carb diets
Reductions in glucose lowering medication was noted for both type 1 and type 2 diabetes with the low and very low intake of carbohydrate. This is a positive outcome but also a concern because dosing adjustments of drugs may need to be considered or discontinued to avoid hypoglycemia. Further cautions may need to be considered around the detection and treatment of hypoglycemia and require alternative strategies discussed with their health care team.  
For type 1 diabetes, research shows that the best way to manage your diabetes and blood sugar levels is by carb counting. This means matching the amount of insulin you inject to the amount of carbohydrates you eat in a meal or snack. A reduction in medication may be required if you consider following a low-carb diet with type 1 diabetes. It is strongly recommended you discuss with your healthcare team if you wish to try a low-carb diet including seeing a diabetes dietitian.   
Maintaining a healthy diet goes beyond just the macronutrient ranges. When eating a low or very low-carb diet it may be difficult to achieve adequate fiber intake. It is unknown the impact on vitamins and minerals in a low or very low-carb style of eating. It is also important to recognize the reduction of carbs in one's diet means the increase of other nutrients, protein, and fat and the quality of these foods replacing the carbs is crucial.   
Note this style of eating is not safe for children as it can affect their growth. 
So, is this

low-carb diet

approach for you?

 
Research suggests that the best diet to follow for managing any condition is the one you can maintain for the long term. This prevents the yo-yo diet cycle and overall better health outcomes. There is no one-size-fits-all approach. Like all diets, some work for some people while they don't work well for others. The same goes for low carbohydrate diets for diabetes management. Some people find that they can manage their sugars better with a lower-carb diet, others don't see a difference.  When following any meal plan or style of eating you need to ensure it is right for you. This means ensuring it also suits other health concerns, if present, and that it makes sense for your lifestyle. You need to look at the overall picture.  
As a CED and diabetes educator I recommend looking at overall quality of carbohydrate intake. Be mindful of ultra processed and refined carbohydrates and reduce sugary drinks such as pop and juice, sweets and candy.  Choose more whole grain and higher fiber options for bread, rice, cereal and pasta whenever possible. 
Next look at consuming more low glycemic index carbs and ensure your meals are balanced with adequate sources of fiber, protein, and healthy fats. This way you can still focus on eating healthy and nutritious foods without feeling restrictive and missing out on some of the foods you love and enjoy. 
Focusing on a more low to moderate intake of carbs may be more manageable for most people in the long term. Focusing on sustainability and accountability with diets is often the missing piece to long-term success. 
To conclude
Even though there have been very few long-term studies investigating the effectiveness of low-carb diets for people with diabetes, making it very hard to impose generalizations on all people with diabetes, it is worth noting that a low to very low-carb diet has seen positive impacts in diabetes management. It is crucial that you work with a healthcare team and dietitian to find the best solution for you.
Looking for nutrition support in managing your diabetes and/or other conditions?
Have additional questions about a "diabetes diet" and want support to determine if you're on the right track? Our dietitians can help!  
Our Registered Dietitian / Online Nutritionist team has supported people with nutrition education and practical meal-planning ideas since 2000.  We can work with you to simplify an eating plan that helps you take charge of your eating and feel your best.
Book a session with me or any of the capable and compassionate Registered Dietitians on our team – we're here for you! 
Check out these other related blog posts on nutrition and diabetes: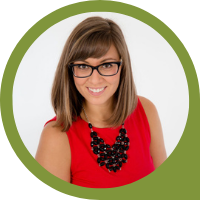 Shauna Kime
Registered Dietitian & Online Nutritionist - Weight Concerns, Women's Health, Diabetes & Meal Planning
The first thing you will notice about Shauna is her contagious optimism, energetic personality and zest. Shauna loves teaching and has a heart full of compassion and empathy for helping clients work through health concerns. Shauna specializes in healthy cooking, diabetes, cardiovascular health, weight concerns and womens health. Read more