How to Plan a Healthy Vegetarian Diet
3 Registered Dietitian Tips to Healthy Vegetarian Meal Planning
The team of dietitians at our practice often see clients who are either considering switching to a vegetarian diet or are currently vegetarian and having difficulty obtaining all the nutrients needed for good health. Here are three practical considerations when planning a healthy vegetarian diet.
Article originally published in Calgary Herald
Progress with an open mind
Remember that good health and healthy weight management can be obtained with a wide range of eating styles. Anyone that claims there is a so-called "best diet" is misled (and this includes vegetarian diets). Scientific research supports the idea that there are many ways to achieve good health from high-carbohydrate, low-protein vegan diets to the opposite, which is a diet that is higher in protein from animal foods with a moderate carbohydrate intake. One thing is for certain, though, a diet high in vegetables and fruits consistently show health benefits.
If you are considering moving toward a vegetarian diet, shift your intake gradually since the types of foods and cooking methods can be significantly different. Start off with simply "Meatless Monday" meals and progress to a flexitarian diet (a.k.a. mostly vegetarian but not all the time) before considering more strict plans.
Be less concerned about boasting a label such as vegan or vegetarian and be more concerned with healthy meal planning and achieving good health.
Replace, don't remove
The art of achieving a healthy vegetarian diet is not about what you are removing, it is actually about what you are replacing.
Simply removing animal foods does not provide nutritional adequacy. Replacing meat, poultry, fish, eggs and dairy with legumes, tofu, nuts, seeds, and calcium-fortified beverages is what you need to think about when you are planning a healthy vegetarian diet.
There are plenty of vegetarians who eliminate meat, poultry, and seafood from their diet and subsist on supper meals with grains and veggies alone. For example, a meal that includes a mushroom veggie burger on a bun with a green salad isn't sufficient. Instead, improve this meal by adding chickpeas and nuts to the green salad for needed protein and iron (or alternatively enjoy a veggie burger made primarily from legumes).
Focus on balanced meals not just nutrients
While it is important to consider nutrients of concern such as protein, iron, calcium, vitamin B12, and more, the best way to make sure you are a healthy vegetarian is to examine your daily menu planning.
As a start, plan your breakfast, lunch, and supper with three things:
Grains/starches:
Vegetables and/or fruit:
Source of Protein
Many of our vegetarian clients find it easier to obtain grains/starches and vegetables and/or fruit but struggle with options for protein. Here is a list of foods with protein:
Vegetarian Foods With Protein:
Beans: kidney, lima, pinto, black, white northern, cannellini, beans in tomato sauce
Peas & lentils: chickpeas, split peas, black-eyed peas, lentils
Bean-based dips & hummus
Soy: tofu, edamame, tempeh (a nutty patty made from soybeans)
Seitan (a dough made from gluten — the protein in wheat) that when cooked simulates the texture of meat
Meat alternatives: veggie ground round, textured vegetable protein, veggie burgers
Cow's milk* & soy milk
Cheese* & vegan cheese
Yogurt* & soy yogurt
Nuts, seeds & nut butters: almonds, pecans, pistachios, sunflower, chia, sesame, flax, pumpkin, walnuts, cashews, hemp hearts, hazelnuts
Eggs*
*for lacto-ovo vegetarian meal plans
Learn more about the 6 best sources of plant-based protein or discover new and emerging plant-based proteins.
9 Vegetarian Meal Ideas
1. Quinoa salad
Using freshly prepared or leftover quinoa, mix in your choice of prepared/canned drained beans/lentils, chopped raw veggies, and your favourite vinaigrette and fresh herbs.
2. Buddha bowl
Combine leftover roasted or stir-fried vegetables, rice, or other grains and pan-fried medium-firm tofu. Drizzle with your favourite stir-fry sauce and top with chopped peanuts or cashews.
3. Quesadilla
Made with drained black/pinto beans, cheese/soy cheese, diced red peppers, frozen corn niblets, chopped green onion & cilantro. Serve with avocado & salsa.
4. Baked potato or sweet potato
Topped with canned beans in tomato sauce, grated cheese or soy cheese & a tossed salad.
5. Chickpea or lentil Indian curry with veggies
Serve with naan bread or rice.
6. Salad
Combine drained chickpeas, grated raw carrots/beets, fresh berries, goat/feta cheese, and nuts/pumpkin seeds. Serve with crackers.
7. Scrambled eggs or medium-firm tofu
Serve with toast or pita bread topped with avocado, tomatoes, and cucumbers.
In a greased pie plate place a tortilla then layer cooked beans or lentils, chopped bell peppers, salsa, frozen corn kernels, and grated cheese. Repeat layers finishing with a tortilla topped with grated cheese. Bake in the oven until hot and slice like a pie.
For a speedy plant-based weekday meal idea.
For more dietitian-approved vegetarian meal ideas and recipes, visit our blog and filter by 'Vegetarian.' 
LearnNeed some personalized help with vegetarian meal planning or how to incorporate more plant-based foods into your diet? 
If you're looking for vegetarian Dietitian support that provides sufficient nutrients and helps you reach your health goals, we've got you covered! Since 2000, our team of Registered Dietitians have been working with vegetarian and vegan clients to establish a well-balanced and diverse plant-based diet.
 Learn more about nutrition counselling for vegetarians or contact us below to see how we can help!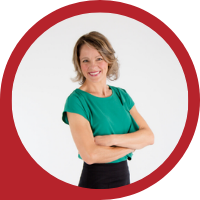 About Andrea Holwegner
CEO, Registered Dietitian, Counseling Practice Director & Professional Speaker
Andrea the «Chocolate Loving Nutritionist» is founder and CEO of Health Stand Nutrition Consulting Inc. since 2000. She is an online nutrition course creator, professional speaker and regular guest in the media. Andrea is the recipient of an award by the Dietitians of Canada: The Speaking of Food & Healthy Living Award for Excellence in Consumer Education....Read more