Holiday eating guide: the ONE healthy eating tip you need to know
No bad foods, just bad diets
Holiday eating doesn't have to be overwhelming. Don't be a scrooge and nitpick your favorite holiday treats and make family and friends that are celebrating traditional foods feel badly. There are no bad foods, just bad overall diets.
It's not what you eat between Christmas and New Year's, but what you eat between New Year's and Christmas that really counts.
Health should be measured by your ability to eat FULLY – healthfully and soulfully with fun and flexibility.
Also be mindful that overeating occasionally will never result in permanent lasting weight changes. The goal over the holidays is to be mindful but not obsessive.
Instead, choose to work around "non-negotiable" foods (those that are your favorites or are unique to a social gathering). Be choosy and go for what you really love. Give up others that are eaten mindlessly or are just simply chosen for convenience or offered at the holidays and you really don't appreciate them. When you are eating a delightful food, savor every bite guilt-free. When you eat this way less always becomes more.
Make your list positive!
Many of my clients think about the holidays and start creating a mental list of "foods to avoid" or "foods that are bad." Instead, make your list positive. Think about which of these foods would make it to the top of the list for "yummiest holiday foods" list. There is a distinct level of satisfaction when you allow yourself to indulge and truly enjoy every bite of your favorite holiday foods.
At the top of my list, you will find my mom's homemade shortbread cookies, gingerbread men and of course chocolate (after all I am the chocoholic nutritionist). I will likely enjoy rum and eggnog and since it will likely be once or twice over the holidays, the fact that it has over 300 calories per cup doesn't matter.
While the above strategy may sound simple finding the balance between eating enough healthy food and figuring out how to enjoy tasty sweets and savory treats guilt-free isn't always easy. It can also be confusing to figure out the answer to the question "how much is too much?"
If you need help with personalized advice to help you navigate these questions, our Calgary nutritionist team can help. We are experienced Registered Dietitians that specialize in health without guilt or complexity. We want to help you to eat well but still have a life that includes fun foods chosen for taste and social enjoyment. To book an appointment for nutrition counselling online by video conferencing, by phone or at our Calgary office CONTACT US.
PS you might also want to check out these 32-recipes for the holidays by Registered Dietitians here: Holiday Recipes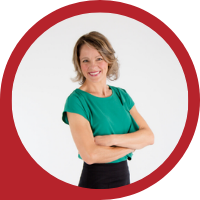 About Andrea Holwegner
CEO, Registered Dietitian, Counseling Practice Director & Professional Speaker
Andrea the «Chocoholic Nutritionist» is founder and CEO of Health Stand Nutrition Consulting Inc. since 2000. She is an online nutrition course creator, professional speaker and regular guest in the media. Andrea is the recipient of an award by the Dietitians of Canada: The Speaking of Food & Healthy Living Award for Excellence in Consumer Education....Read more