Wondering How to Boost Immune System Function? Answering this FAQ
Why you can't boost immune function (but good nutrition helps optimize)
Originally published on September 11, 2020
Wondering how to boost immune system function?  We get asked this question all the time.
With kids headed back to school and more employees heading back into their physical office as well as cold and flu season just around the corner, you may be wondering if there are immune system booster strategies in general for your health or what you can eat to reduce the risk of COVID-19.  You also might be wondering what foods you should eat if you have contracted COVID-19 and are self-isolating at home.
Read on to learn answers to these questions and more.
Can nutrition boost the immune system?
The simple answer is healthy food choices can't "boost" the immune system above normal functioning and a boost to our immune system isn't always a good thing.
Your immune system is a complicated system that is still being actively researched as many things remain a mystery.  There is much to be learned about how all the interconnected immune system cells and organs such as bone marrow, spleen, thymus and the lymphatic system work together to help or harm our health.
Nutrition is linked to immunity and infections and if you have a poor diet and are not eating well you are at a greater risk of infections including COVID-19. Infections can also lead to nutrition concerns or worsen your intake of essential nutrients, vitamins and minerals.  When you are ill and experience vomiting, diarrhea and a poor appetite it is no surprise it can be hard to eat well.
It's also important to note that it isn't always better to have a more active immune system as too much of a good thing isn't ideal. Having a hyperactive immune response such as in the case of an allergic reaction to ordinary nontoxic substances isn't ideal. An active and changing immune system is also connected to disease such as diabetes, lupus and rheumatoid arthritis.
Which foods help support a healthy immune system during cold and flu season?
No one food, meal, or supplement will significantly support your immune function for the long term. You require a continual supply of healthy food since the immune system is constantly under attack by cold and flu bugs.
Emphasize an overall balanced diet and pay special attention to the following ideas:
Fluids
Essential to prevent dehydration and moisten the lining of the respiratory tract. When dehydrated, tiny cracks form in nasal membranes making viruses more easily able to pass into the body. Drink hot fluids, such as tea and soup, when sick to help with nasal congestion and a sore throat. Adult females require approximately 2.7 litres of fluid per day, and male adults require about 3.7 litres of fluid per day (from drinking water, water in beverages, and water that is part of food).
Protein
While the vast majority of North Americans get enough protein, failing to consume enough protein rich foods hinders immune system function. Protein found in foods such as meat, poultry, seafood, legumes, nuts, seeds, tofu, eggs, and dairy foods are the building blocks for antibodies to fight infection and help regulate body processes. Consume a good source of protein at each main meal.
Fruits & Veggies
Fruits and veggies are loaded with vitamins (such as vitamin A and C) and phytonutrients (health promoting properties found in plants), many of which act as antioxidants. Antioxidants work like a police force that is constantly searching for trouble and attempt to raid what looks suspicious. Eating enough antioxidant rich foods means the body has a better chance of fighting colds and flu bugs. Variety is the spice of life when it comes to fruits and vegetables since they all offer a different nutrient and antioxidant profile.
Vitamin D
Failing to get enough Vitamin D in your diet through food and supplements can impair your immune function. While research is currently examining the role of vitamin D supplements to prevent COVID-19 there is currently not enough evidence to indicate if this can prevent or improve the course of COVID-19. Considering many Canadians are vitamin D deficient speak to your Dietitian and Doctor about suggestions for a vitamin D supplement.
Probiotics & Fermented Foods
The gut is one of the biggest players in immune function. Some yogurts, kefir and other fermented foods support the "good" probiotic bacteria that live in the gut to fight foreign substances and prevent the growth of harmful bacteria. Since not all probiotics have specific benefit for fighting colds, work with your Registered Dietitian on which yogurts and supplements offer benefit. Note that just because there is some evidence that probiotics may reduce the duration of a cold it does not mean they will be effective for coronavirus or influenza. In time hopefully we will have more research on probiotic supplements for these purposes, until then enjoy your probiotics from food.
Limit Alcohol
A large amount of research suggests drinking alcohol suppresses immune function. There may be a small protective benefit from antioxidant rich wine over other alcohol containing beverages. If you choose to drink, do so moderately and avoid alcohol altogether during times you are already run down.
Supplements
Avoid getting biased information from a supplement store, or so-called "expert" that sells supplements from their office, which imparts a conflict of interest. Instead, work with a Registered Dietitian, the nutrition experts, for credible advice about other popular supplements such as multivitamins, vitamin A, vitamin C, zinc, herbs and dietary supplements.
If I have contracted COVID-19 and I am self-isolating what healthy eating advice do you have?
As mentioned above as of September 1, 2020, there is currently no single food, natural health product or supplement that is authorized by health officials to treat COVID-19.
Since symptoms of COVID-19 can influence everyone differently please work with your physician on specific advice for your health needs.
If you are at home self-isolating and experiencing cold and flu symptoms and a loss of appetite here are some general eating strategies that can help:
Stay hydrated. Drink water, sparkling water, tea and broth based soups.  Also consider extra watery based foods such as watermelon, smoothies, juice and sports drinks to ensure your body has adequate fluid.
Eat often. Since your appetite may be low and you may not want to eat much at one time it is best to increase the frequency of your meals and snacks to every few hours. For a list of healthy snack ideas grab our list of 51 Healthy Snack Attacks here.
Choose healthy comfort foods. Often when we are sick it is best to go with easy to digest, bland foods. If you can't think of something appealing to eat do your best to start with carbohydrate rich foods such as toast, bagels, English muffins, plain rice, bananas, applesauce, muffins, apples, pears, canned fruit, crackers, oatmeal cookies, pretzels, popcorn, rice pudding, bread pudding, mac n'cheese, chicken noodle soup or plain pasta with butter, salt and pepper.  If possible add in a bit of protein as this would be ideal.  Protein is found in foods such as yogurt, Greek yogurt, cottage cheese, milk, eggs, meat, poultry, fish, dessert tofu, savory firm cubed tofu, legumes, hummus, nuts, seeds and nut butter.
Ask for help!  If friends or family members offer assistance take advantage of this and ask them for a homemade meal or snack option that you think would be appealing. Also take advantage of online grocery delivery and a family or friend that offers shopping support for you.
Read these practical tips on food safety, nutrition and wellness during COVID-19 from Harvard T.H. Chan School of Public Health.
Where can I get more information?
Hopefully, the above information helped you better understand the role of nutrition for immune function and help you understand why the common question of how to boost immune system function is actually complicated.  Do you have another nutrition question for me?  Leave a comment down below.
Looking for more nutrition support?
If you are looking for nutrition support on meal planning and healthy snack ideas for work, home and on-the-go we can help. We also provide online nutrition counselling support for health concerns, emotional eating and family meal planning from the comfort of your home.
We've been offering virtual online nutritionist support by our Virtual Dietitian team for some time and can hand hold you through the process. You'll be surprised how easy it is to use even if you are not technologically savvy. Read more about our personal nutrition counseling services here: In-person and Online Nutrition Counseling
PS: Don't forget to check with your insurance provider, health spending account or private health services plan and see if you are covered for Registered Dietitian services.
Looking to learn more? Check out these related blog posts below: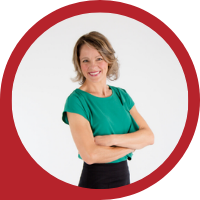 About Andrea Holwegner
CEO, Registered Dietitian, Counseling Practice Director & Professional Speaker
Andrea the «Chocolate Loving Nutritionist» is founder and CEO of Health Stand Nutrition Consulting Inc. since 2000. She is an online nutrition course creator, professional speaker and regular guest in the media. Andrea is the recipient of an award by the Dietitians of Canada: The Speaking of Food & Healthy Living Award for Excellence in Consumer Education....Read more