How to Stop Being Hungry All the Time: 5 Factors for Fullness
Hunger management tips
If you often find yourself ravenous and difficult to fill up, here are some tips that can help you stay satiated longer.
#1 Protein
Protein found in meat, poultry, fish, seafood, eggs, legumes, nuts, nut butters and dairy foods help to sustain energy and fullness. A carb heavy meal (such as simply toast and fruit for breakfast) is not likely to keep you full. This can leave you sleepy, craving sweets or savory foods soon after and set you up to eat again soon. A meal should last you 3-5 hours and if it does not, one possible reason is that protein may be lacking.
Ensuring you have enough protein doesn't mean that you should skip carbs. There is a key difference between being full and being satisfied. One simple way I like to think of this is that protein helps with "stomach fullness" and carbs help with "brain satisfaction." The best, balanced meals for satiety include a mix of both carbs and protein together.
#2 Fibre
You've heard that fibre is good for "keeping you regular" and improving overall digestive health. When it comes to your appetite and influence on weight, we know that fibre can sustain fullness longer than refined foods stripped of the fibre. This is because it takes longer to digest. Think about the difference in how you feel if you ate a light rice based cereal with limited fibre versus cereal that contains a substantial amount of bran. Fibre is found in foods such as bran-based cereals, whole grain breads, brown rice, quinoa, legumes, nuts, veggies and fruit.
You probably heard the message "avoid white foods."   Keep in mind the guidelines issued by Health Canada are actually to consume at least half of your grains as whole grains. This means there is still room for some of your favorite refined grains or so-called "white foods". Note that one of the most successful ways to achieve your personal best weight is being able to save room for your favorites and avoid feeling deprived.
WATCH Part 1 of 2 of the TV Interview by Andrea Holwegner (Online Nutritionist / Dietitian Calgary)
#3 Volume
If you are carrying extra weight, chances are you may be trying to shrink down your portion sizes to reduce your calories on a plate. This can leave your plate looking small and unsatisfying. One of the most important ways to help ensure you feel full at meals is to increase the size of your vegetable intake. Veggies can help fill your stomach without adding extra calories. An entire English cucumber has less than 50 calories!
If you struggle to eat enough veggies and fruit thinking about having two types at one meal rather than only one. Food psychology studies have shown that you will eat more when there is more variety. If you are having steak/fish, rice and carrots for dinner add sliced tomatoes or a tossed salad to increase volume without adding extra calories.
As with everything in life, balance is key. A meal exclusively based on veggies will not supply enough energy or fullness to sustain you and can lead to overeating later. As a rough rule of thumb, aim for half the plate veggies/fruit, a quarter plate of protein rich foods and a quarter plate of grains or starchy foods.
#4 Temperature
Why is it that even if matched for calories a sandwich may be less filling than leftover stir-fry for lunch? For many of us, warm foods are comfort foods.
Mid-afternoon can be a hungry time of the day for many people since the gap between lunch and supper is often a longer one and energy levels and motivation begin declining as the day goes on. If you are finding raw veggies and dip or a fruit is simply not enough and you are walking through the door "hangry" (hungry and angry mixed together), think about having an afternoon snack that is warm in temperature. A warm cup of hot cocoa, tea latte or latte may be more satisfying than cold yogurt or milk. Vegetable soup may offer more satiety than raw veggies or a salad.
At your hungriest times of the day think about where you can add something warm to increase satiety.
#5 Satisfaction Factor
You can think of what I call the satisfaction factor the food choice that contributes to emotional satiety, joy and contentment. It has nothing to do with nutrition, and everything to do with taste and enjoyment.
I often find that one of the reasons some of our clients feel hungry all the time is because they don't actually allow themselves to reach a true sense of fullness – both physically and emotionally.  If you've ever said things like "I should be full" or "I shouldn't be hungry again" chances are you have not reached the satisfaction factor at the end of a meal.
You might be surprised that the amount of food you need to add to a meal to create the satisfaction factor may only be a few extra spoonful's of mashed potatoes or a bite of something extra delicious at the end of the meal. When you allow yourself to enjoy this, guilt-free with no judgement, the satisfaction factor kicks in and you can truly curb hunger.  If instead you shortchange yourself by skimping on a part of the meal you really wanted and leave the meal thinking "I wish I had more" you may find your brain just doesn't let you let it go. Physical hunger, cravings and emotional hunger can build which can manifest into obsessing, overthinking and worrying about food which can in turn trigger overeating.
The best advice on how to figure out the satisfaction factor? At the end of the meal put your fork down and pause.  Take a few deep breaths and check in with your body to assess what you are feeling. Whatever you are feeling is not wrong, it's right and can be respected.
WATCH Part 2 of 2 of the TV Intereview by Andrea Holwegner (Online Nutritionist / Dietitian Calgary)
For more information on how to manage hunger check out these resources here:
Mindful eating for health and meal satisfaction
Intuitive eating 101: freedom from dieting for weight loss
How to navigate emotional eating
How to stop overeating carbs and sweets
Recovering from an eating disorder?
If you are working on recovering from an eating disorder trying to determine when you are hungry and when you are full can be messy.  For some of our clients they feel hungry NONE of the time and for others they feel hungry ALL of the time. It can take a long time to figure out hunger and fullness cues if you are recovering from anorexia, bulimia or binge eating disorder.
Rather than trying to eat intuitively in the early stages of an eating disorder you can benefit from mechanical eating (a structured eating plan whereby you trust your Eating Disorder Dietitian to determine what, when and how much to eat until you have learned to trust your body, retrained your hunger cues and developed a healthy relationship with food.  While it may sound easy, it is incredibly hard to do without help. If you need the help of a private Eating Disorder Dietitian that can work with you to figure out an eating plan, contact us for support.
Need more support on how to stop feeling hungry all the time?
Contact our Calgary Dietitian / Online Nutritionist team for help!
As Registered Dietitians that specialize in meal planning, weight concerns, emotional eating, eating disorders, digestive health, heart health, diabetes, pediatric nutrition and sports nutrition we can see you in our local Calgary Nutritionist office or as an Online Dietitian by phone or video conferencing for virtual nutrition counseling. Find out more about our Dietitian Nutrition Counseling Programs here.
Join the waiting list for our next Online Nutrition Course The Pursuit of Healthiness.
As university trained Registered Dietitians, you can count on us for credible advice and practical meal planning so you don't have to stress about food anymore. You can achieve a healthy and joyous relationship with food and your body. Let's talk about what this can look like for you. CONTACT US.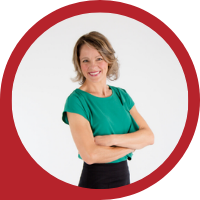 About Andrea Holwegner
CEO, Registered Dietitian, Counseling Practice Director & Professional Speaker
Andrea the «Chocoholic Nutritionist» is founder and CEO of Health Stand Nutrition Consulting Inc. since 2000. She is an online nutrition course creator, professional speaker and regular guest in the media. Andrea is the recipient of an award by the Dietitians of Canada: The Speaking of Food & Healthy Living Award for Excellence in Consumer Education....Read more