Must Have Kitchen Gadgets
These kitchen tools will make cooking faster and fun!
As a Dietitian and foodie I often get asked: "What are the top kitchen gadgets and tools I should have in my kitchen?" Lately it seems like there are many different tools for every kitchen task. This can make it overwhelming to decide which tools are the most important to have in your kitchen. And if you DO have a gadget for every task, where do you store them all? By no means am I saying you can't use a tool for every task if you want to, but if you don't want to or don't know which ones are the best to spend your money on I am going to share with you my favourites.
There are 3 essential gadgets I would recommend every person who cooks to have as the bare minimum to making any type of meal in their home.
1) Knives
First and foremost each kitchen should have a good quality set of knives, specifically a chefs knife and paring knife. You can do almost any kitchen task with these 2 knives. It's very important they remain sharp, this way you will be quicker and more efficient in the kitchen and you are at less of a risk of cutting yourself. Basic knife skills can be learned, starting with how you hold your knife. Be sure you are holding both the handle and the blade with your thumb and index finger, as in the image below. This way you will have the most control over the blade. You also want to ensure you always cut standing up making the power come from your shoulder not your wrist. Use your non-cutting hand as a guide and grip for your food.
2) Cutting boards
They are not technically a kitchen gadget, but they are an essential tool that will be used multiple times a day. Aim to have different coloured cutting boards (or at least well identified ones) that are used for different purposes
raw meat
cooked meat
vegetables and fruit,
bread
dairy
Plastic cutting boards are easier to sanitize, but cutting on them leaves a lot of grooves where bacteria can hide. Wood is tougher to sanitize, but it's often tougher in general – you won't find as many deep scratches in the surface. Cutting boards should be replaced every 6-12 months, sooner if large gashes are present !
The type of wood your cutting board is made from makes a difference:
Hardwoods, like maple, are fine-grained, and the capillary action of those grains pulls down fluid, trapping the bacteria – which are killed off as the board dries after cleaning.
Soft woods, like cypress, are less likely to dull the edge of your knife, but also pose a greater food safety risk because they have larger grains, which allows the wood to split apart more easily, forming grooves where bacteria can thrive.
Experts recommend using plastic cutting boards for meat and wood cutting boards for fruit, vegetables, or any ready-to-eat foods (like bread or cheese).
Plastic and wood have different characteristics, so you have to handle them differently.
Plastic cutting boards can be placed in the dishwasher, where they can be sanitized by washing at high temperatures. Wooden cutting boards would quickly be ruined by a dishwasher.
When washing by hand, rinse the debris off the cutting board (being careful not to splatter contaminated water on other surfaces), scrub the cutting board with soap and water (to get out anything in the scratches or grooves on the board's surface), and sanitize the cutting board. There are specific sanitizing products for wood vs. plastic boards. For plastic cutting boards, you should use a chlorine-based sanitizer, such as a solution of bleach and water (one tablespoon of bleach per gallon of water – has a shelf life of a week or two). But for wood cutting boards, you should use a quaternary ammonium sanitizer, such as a solution of Mr. Clean and water (follow the dilution instructions on the label).
The last step in cleaning your cutting board is an important one – dry it well. Make sure you put the cutting board somewhere that air circulates, so that it can dry completely. Bacteria need moisture to grow, and you don't want to give them a welcoming environment.
3) Oven-safe, non-stick frying pan
These types of pans allow you to cook almost anything without excess added fat, keeping the nutritional value to the food you are actually cooking, while keeping all the delicious flavours formed in the cooking process. They are also easy to clean! Non-stick frying pans are not toxic or dangerous to use. If any of the non-stick coating does come off it will pass through the body. You might not find non-stick fry pans in a chefs or commercial kitchen but that is because they tend to heat up slowly as the coating can interfere with the heat transfer. They also have the tendency to be damaged if not taken care of and in a busy kitchen that is always top priority for the pans they are using. When looking for a good non-stick pan you want to find one that is made of good material. Copper is preferred as it is best for head distribution. Aluminum is also a good option and also very affordable.
Essential manual kitchen gadgets that help make cooking and baking easier:
I think everyone should have a few other non-electric kitchen gadgets that make spending time in the kitchen much more enjoyable and time efficient. These include:
Measuring cups and spoons: if you cook from scratch at all you will need these for most recipes. I can't tell you how many cheap sets I have gone through because they are not sturdy enough and break at the handle or crack. Get good quality ones, like metal, which wont break and can go straight into the dishwasher for cleaning. You also should have wet measuring cups as they are more accurate for wet ingredients.
Garlic press: A good knife is really all you need to mince and dice garlic, but I think the garlic press was made for a reason. It is quick and efficient at getting the garlic out from the clove and doesn't get all over your hands. And what recipe doesn't use garlic!!
Spatula: this is one of the most under rated but often used utensils in a kitchen. A spatula can be used for so many different purposes in both the cooking and baking realm but also to ensure minimal food waste. Having spatulas of different sizes is handy for different sized containers or different tasks. Multiple spatulas are also good so you don't have to do several washes in between cooking when you go from one thing to the other.
Cooking mat / Silpat: I love my cooking mats! It has helped me save so much parchment paper and time washing the pans. My set came with 3 so I save one for baking and the others for cooking thing in oil (like roasted potatoes).
Dutch oven: A dutch oven is another great item to have in a kitchen as it is so versatile. I use mine for beef roasts, making bread, stews, cooking chicken breasts, roasting whole chickens, mac and cheese and so much more. They are great additions to your pot collection! Dutch ovens are usually made of seasoned cast iron, however, some Dutch ovens are made of cast aluminium, or ceramic. Some varieties are enamelled rather than being seasoned, and these are sometimes called French ovens.
Baking/cookie sheet: Usually people think you only use a cookie sheet for baking cookies. Well let me tell you, mine is used several times a week and those rarely involve cookies. I use mine for pizza, roasted veggies or potatoes, one pan dinners like fajitas, or cooking larger portions of meat (several chicken breasts or a whole salmon). I recommend getting ones that are made with heavy duty aluminized steel. These types ensure appropriate heat transfer good strength and durability, and prevent against corrosion or rust.
Electric Kitchen Gadgets
I also have a few favourite electric appliances that I love to keep in my kitchen. They are not necessary, but they serve several purposes in my kitchen and are used often. These appliances are helpful for incorporating more variety, allowing me to meal prep ahead of time or let foods slow cook. It also gives you the opportunity to make some things from scratch, such as bread or french fries.
Crockpot
Stand Mixer (mine is Kitchen Aid which comes with a dough hook, whisk and mixer blades)
Food processor, or food processor and blender combo
Griddle and panini combo. Mine also has interchangeable plates that can do waffles as well.
Air fryer
Bread machine
Other great items that are handy to have but some are not necessary that a kitchen could have are: peeler, wooden and silicon mixing spoons, other baking dishes (loaf pans, muffin pans, casserole dishes), a can opener, muffin scoop, mortar and pestle, different knives (for bread, fish, carving etc.), pizza cutter and of course an ice cream scoop!
Are any of these kitchen gadgets in your kitchen already, or are they on your holiday wish list? Did we miss one of your favourites? Let us know in the comments.
Looking for more information on nutrition, meal planning eating for better health and mental health?
Find out more about the Virtual Dietitian services provided by my team of Online Nutritionists specializing in meal planning, weight concerns, emotional eating, eating disorders, digestive health, heart health, diabetes, sports nutrition and more here: Dietitian Nutrition Counseling Programs.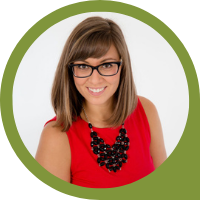 Shauna Kime
Registered Dietitian & Online Nutritionist - Weight Concerns, Women's Health, Diabetes & Meal Planning
The first thing you will notice about Shauna is her contagious optimism, energetic personality and zest. Shauna loves teaching and has a heart full of compassion and empathy for helping clients work through health concerns. Shauna specializes in healthy cooking, diabetes, cardiovascular health, weight concerns and womens health. Read more