Lemon Poppy Seed Bites
A classic flavor combination in a healthy high energy snack 
If you need a pick me up in the snack department, try these refreshing lemon poppy seed bites with almond and coconut. Insider tip - they are even better frozen!    
Makes 12 bites   
What You Need 
1 cup almonds   
1 cup pitted dates   
1 tbsp maple syrup or honey   
Juice and zest from 1 lemon   
1 tsp almond extract or vanilla extract  
½ cup unsweetened shredded coconut, divided into half   
2 tbsp poppy seeds   
Water  
How You Make Lemon Poppy Seed Energy Bites 
Place almonds, dates, maple syrup, zest and juice of lemon, extract, and ¼ cup coconut and poppy seeds into a food processor. Blend well until 'dough' forms. If it's too dry add some water, if it's too wet add more almonds. 

 

 

Roll dough into bite size balls. 

 

 

Roll balls in remaining ¼ cup shredded coconut.

 

 

Enjoy right away or place in air tight container and freeze for later.   

 
Nutrients per 1 bite serving:
152 Calories  
 9 g Fat   
 16.5 g Carbohydrates   
 3.7 g Fiber   
 3.5 g Protein  
Here are some more great recipes featuring lemon:  
Looking for more simple meal planning tips and healthy recipes for a healthier lifestyle? Sign up for our weekly newsletter for a healthy recipe of the week (and nutrition articles and videos with a balanced living philosophy to help encourage healthy habits but still save room for your favorites). Our nutrition newsletter is written by the Online / Calgary Nutritionists on our team who each hold a professional Registered Dietitian license to ensure you are getting credible advice.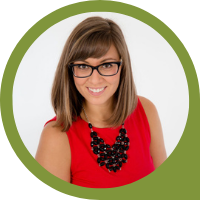 Shauna Kime
Registered Dietitian & Online Nutritionist - Weight Concerns, Women's Health, Diabetes & Meal Planning
The first thing you will notice about Shauna is her contagious optimism, energetic personality and zest. Shauna loves teaching and has a heart full of compassion and empathy for helping clients work through health concerns. Shauna specializes in healthy cooking, diabetes, cardiovascular health, weight concerns and womens health. Read more