5 Things I've Learned as a Dietitian for Type 2 Diabetes
Whether you are newly diagnosed or have lived with type 2 diabetes for a while, this blog is for you
When most people get diagnosed with type 2 diabetes they are often filled with fear and overwhelmed by the amount of information thrown at them. Sometimes people feel like this diagnosis is their fault and as a result, they can take radical actions to try and put a pause on their diabetes. Firstly, diabetes has many factors contributing to a diagnosis, so it is never someone's fault. Secondly, radical action (although warranted in some cases) doesn't always bring about the results one hopes for.
Here are the 5 things I have learned as a dietitian in terms of nutrition for diabetes, specifically type-2 diabetes:
1.

The fear of carbohydrates

are

real – BUT carbs are not evil.
When most people get their diagnosis, they think that because blood sugars are what we are trying to reduce they need to reduce or cut out the foods that cause blood sugar elevations, carbohydrates. Now, don't get me wrong, we do need to address carbohydrates in the diet but they should never be cut out completely. Carbohydrates are very important in our body and provide us with the energy we need to function, move and think. Because we need carbohydrates, if we cut them out, our body will actually produce them for us. This can then have the opposite effect on reducing blood sugar levels. When we think about carbohydrates we need to focus on the quality of carbohydrates, meaning choosing high-fiber, low-glycemic carbohydrates more often. Then we focus on quantity, filling a quarter of our plate with these good carbohydrates. When we allow our body to get the right nutrients it needs, specifically from carbohydrates, then we can address blood sugar targets in a healthy and sustainable manner.  
2.

There is no such thing as a diabetes diet – you can still enjoy the yummy foods you love. 

 
I often get asked "what is a diabetes diet?". What should one eat and not eat as a diabetic. The truth of the matter is, there is no one diabetes diet, it is healthy eating for all focusing on a balanced plate and enjoying all things in moderation. People often assume that once they become a diabetic they have to give up all the foods they love to eat. Whether it is sweets, eating out, plates of pasta or your holiday favourites. While we do discuss enjoying these foods on occasions and monitoring how much and how often we have them, it doesn't mean you never get to have them again. What it does mean is incorporating protein, fiber and healthy fats into all meals to help balance out the extra glucose you would get from eating some of these foods as these nutrients help slow the release of carbohydrates preventing blood sugar spikes. Also ensuring you get enough vegetables at a meal can help you feel full. So that when you choose to have some of the foods you love (that might be higher in added sugar) you can do so without guilt because you have a well-balanced diet that allows for flexibility.  
3.

Don't underestimate the benefits of physical activity.

 
Most people think that physical activity is important just for losing or maintaining weight. With regards to diabetes, yes, weight loss (if warranted) can help reduce insulin resistance and help with blood sugar management. However, physical activity plays a very important role on its own when it comes to managing blood sugar levels.  Muscles use the sugar stored in your muscles and liver as energy when exercising and as these reserves get used up it rebuilds these stores by taking the sugar from the blood stream, reducing blood sugar levels. Exercise also helps your body be more sensitive to insulin, which is the hormone that moves blood sugar into your cells for energy.
Another important thing about physical activity is that it has a wide impact on all areas of your body. It helps with your heart, releases good chemicals in your brain, helps build up muscle mass, and so much more. It can often be believed that you need to set aside 60 minutes every day for physical activity. The truth is, it all counts and all adds up. While Diabetes Canada does recommend at least 150 minutes per week of aerobic exercise and at least 2 sessions per week of resistance exercise, remember all movement is good movement. Start out small and build up to where you want to be. If you don't have 60 minutes each day break it up into 3 sessions of 15 minutes.
You will be doing your body a great benefit by moving it every day, not just for diabetes control. 
4.

Requiring medication does not mean you have failed.

 



Medication is often thought of as the last resort. That you haven't tried hard enough and now require medication to help manage your blood sugars. The truth is, sometimes you can do all that has been asked of you and you still might need medication. Sometimes we need assistance from certain diabetes drugs to help control blood sugars, but the effort of managing your nutritional choices and including physical activity is still very important. They work together to prevent long-term complications that can come with uncontrolled diabetes. Sometimes diabetes drugs can help give us some flexibility and take some of the pressure off.
When we think of the requirement of needing diabetes drugs as an asset and not a failure, the shift in our mindset can change the direction of our diabetes management for the better.  

5.

You can still live a great life with a diabetes diagnosis.



Just because you have been diagnosed with type 2 diabetes does not mean it needs to rule your life. Most of my clients often struggle with the balance between the life they want to live and the life they have while trying to manage their diabetes. I am here to tell you that you can do both, and live life to the fullest while managing your diabetes. It might take a bit more planning, a bit more organization and a bit more focus but there really is nothing you can't do all the while managing your diabetes. If you don't have a healthcare team assisting you, I strongly encourage you to seek help, especially if you feel the burden of diabetes weighing you down and stopping you from living your best life.  
If this post hasn't convinced you yet that managing your diabetes does not have to feel like the end of the road or completely overwhelming, reach out and seek help. You can still enjoy all foods and all aspects of your life while meeting your blood sugar targets, I promise you, it is possible!
So, if you have completely cut out carbohydrates or are not eating balanced meals, or you struggle to move your body daily, or you feel guilty for enjoying certain foods while trying to control blood sugars, choose today to be the day that change… that way you manage your diabetes and get living again!  
Sources:
Diabetes Canada: Physical Activity
Looking for nutrition support in managing your diabetes and other conditions?
Have additional questions about a "diabetes diet" and nutrition for diabetes (finding a nutrition plan that's right for you)? Our team of Dietitians at Health Stand Nutrition are here to help!  
Our Registered Dietitian / Online Nutritionist team has supported people with nutrition education and practical meal-planning ideas since 2000.  We can work with you to simplify an eating plan that helps you take charge of your eating and feel your best.
Book a session with myself or any of the capable and compassionate Registered Dietitians on our team – we're here for you! 
Learn more about nutrition for diabetes in these related blogs on our website: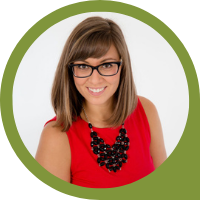 Shauna Kime
Registered Dietitian & Online Nutritionist - Weight Concerns, Women's Health, Diabetes & Meal Planning
The first thing you will notice about Shauna is her contagious optimism, energetic personality and zest. Shauna loves teaching and has a heart full of compassion and empathy for helping clients work through health concerns. Shauna specializes in healthy cooking, diabetes, cardiovascular health, weight concerns and womens health. Read more