Children's nutrition tips for picky eaters
Managing picky eating
No! That word was the most common response five-year-old Lee said to his parents when they encouraged him to try a new food.
Lee's parents were at their wits end and wondered if he would ever progress beyond his love of starchy foods, milk, yogurt and a select few fruits. Meal times had become stressful for everyone as he refused most meats and vegetables and always requested his favourites. Exhausted from the battle at the dinner table, his parents often gave in, worried that Lee wouldn't get any nutrition if they didn't at least provide his favourites.
Picky eating and meal refusal is a common challenge for parents and caregivers. Here are some things to keep in mind:
Take comfort that things change
Some of the best general parenting advice I've received also applies to feeding kids: when things are going well don't get too cocky because this will change and when things suck don't worry since this will change too.
When you wonder if your kid will ever want to eat more than their favourite five foods keep in mind even the pickiest adults like a diverse number of foods. Likes and dislikes change constantly which is why it is important to continue to offer a diverse number of foods. Kids often need to be exposed to a new food 10 to 20 times before they will accept it. Try different shapes, sizes and textures.
I remember the first time I gave my son broccoli he gagged and spit it out. Now he loves it raw with creamy dip or hummus as well as steamed with butter. He doesn't like stir-fry broccoli but this doesn't mean that we stop cooking it. Kids need to learn that at meal times sometimes we get our favourites and sometimes we don't. Your kids will surprise you if you continue to offer the same foods served in different ways over time.
Encourage visual and tactile learning
Kids are naturally interested in learning about food since it is both visual and tactile. Get them involved whenever you can in the growing, selection or cooking of new foods.
Even young toddlers will be interested in watching and touching yams, squash or carrots being peeled or green beans and red peppers being sliced. Let them play; the mess is an essential part of learning to accept new foods.
Have older kids pick fresh veggies from a garden, farmers market or grocery store. Research photos and videos on the Internet about how new veggies grow or are cooked. Get them involved in stirring as you make homemade veggie dip or vegetable soup. See if they are more interested in tasting a new food if they get to roll mini meatballs, help assemble a poultry or meat lasagna, or are in charge of pressing strips of fish or chicken into breadcrumbs. They won't always eat new foods prepared but the point is to create positive interest without stress.
Provide structure with no pressure
It is tempting to want to provide your kids a backup when they refuse to eat a meal especially when you are worried your child isn't getting a balanced diet or if you have a child that has a low weight. Resist catering to their likes and dislikes. Offer some favourite foods and some not-so-favourite foods structured at three meals and two to three snacks.
Childhood nutrition expert Ellyn Satter suggests parents and caregivers should provide structure, support and opportunities. Children should choose how much and whether to eat from what is provided. This means your child may simply eat very little or nothing at some meals and this is OK. Take comfort that you will be offering them another structured meal or snack in a few hours.
To swallow or not to swallow
A colleague of mine, Sherene Sieben, Registered Dieitian and pediatric nutrition specialist suggests to parents that kids need to have an out when learning. They need permission to try something and spit it out politely in a napkin or place in a separate no thank you bowl.
She also suggests that there are multiple stages of progression in acceptance of new foods that most of us take for granted as adults when we sit down and eat. The stages we all go through when learning to accept a new food can be summarized broadly as sight, aroma, taste, texture and swallowing. Sometimes kids progress through these stages quickly while other foods can take plenty of practice.
If you have been working on these strategies, but are still struggling with mealtime frustration, we can help! Contact us about nutrition counselling for your family.
Looking for some tasty recipes for this summer? Check out our list of 33 TOP Summer Recipes. Download here: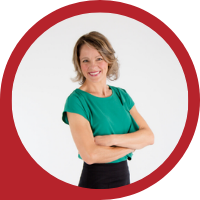 About Andrea Holwegner
CEO, Registered Dietitian, Counseling Practice Director & Professional Speaker
Andrea the «Chocoholic Nutritionist» is founder and CEO of Health Stand Nutrition Consulting Inc. since 2000. She is an online nutrition course creator, professional speaker and regular guest in the media. Andrea is the recipient of an award by the Dietitians of Canada: The Speaking of Food & Healthy Living Award for Excellence in Consumer Education....Read more