Mexican Stuffed Tomato
Simple, easy and delicious. The perfect side to any meal.
Recipe by Rachael Ray and the Food Network: Mexican Stuffed Tomatoes
These stuffed tomatoes are a perfect side to any dish, but it pairs nicely with taco-seasoned chicken and a salad with lime vinaigrette. 
Makes 4 servings 
What You Need
Mexican Stuffed Tomatoes Recipe Ingredients:
5 vine ripe tomatoes

 

Salt and pepper

 

2 jarred pimentos, drained and chopped

 

¼ red onion, chopped

 

½ small zucchini, diced

 

1 jalapeno pepper, seeded and finely chopped

 

½ lemon, juiced

 

½ tsp dried oregano

 

2 tbsp fresh herbs – cilantro or parsley, chopped

 

2 tbsp dried bread crumbs

 

2 tbsp olive oil

 
How to Make the
Mexican Stuffed Tomato
Recipe:
Cut the tops off 4 tomatoes and trim a thin slice off the bottom so that they sit upright easily. Hollow out the tomatoes with a spoon. Season with salt and pepper.

Remove stem of remaining tomato, seed and chop.

In bowl combine chopped tomato, pimentos, onion, zucchini, jalapeno, lemon juice, oregano and cilantro or parsley. 

Sprinkle bread crumbs over the vegetables in the bowl. Add olive oil, toss to combine.

Fill the empty tomatoes with stuffing and serve. Can also bake tomatoes to warm them and then serve.
We hope you enjoyed this delicious Mexican Stuffed Tomato recipe! If you gave it a try, make sure to post a photo of your meal and tag us on Facebook and Instagram @healthstandnutrition!
Nutrients per serving

:
139 Calories  
17 g Carbohydrates  
3.4 g Protein  
7.8 g Fat  
4.5 g Fibre    
Looking for more simple meal planning tips and healthy recipes for a healthier lifestyle?
Sign up for our weekly newsletter for a healthy recipe of the week (and nutrition articles and videos with a balanced living philosophy to help encourage healthy habits but still save room for your favorites). Our nutrition newsletter is written by the Calgary Nutritionists on our team who each hold a professional Registered Dietitian license to ensure you are getting credible advice.
Click here to sign-up for our free weekly nutrition newsletter
Check out more side dish recipes on the blog here: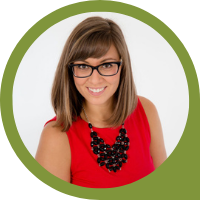 Shauna Kime
Registered Dietitian & Online Nutritionist - Weight Concerns, Women's Health, Diabetes & Meal Planning
The first thing you will notice about Shauna is her contagious optimism, energetic personality and zest. Shauna loves teaching and has a heart full of compassion and empathy for helping clients work through health concerns. Shauna specializes in healthy cooking, diabetes, cardiovascular health, weight concerns and womens health. Read more