Mindful Eating: How We Eat Is As Important As What We Eat
Why Family Meals, Sharing Food Skills And Eating Mindfully Are Here To Stay

I grew up in a family of five where we were all expected to be home for dinner at 6pm to eat together. When I think back – I don't remember ever begrudging this even as a moody teenager. It's probably because it was just "normal" and an expected part of the day. 
Supper was likely the only time of the day where all of us got together and actually communicated amongst busy schedules, sports, and school or work commitments. I reflect back now and realize how lucky I was to have parents (especially a mom) who fought to make sure we ate together as a family. 
Along with eating together I grew up learning valuable lessons about mindful eating at the kitchen table (instead of mindless eating on the go in a car or in front of a screen). I was taught food skills, how to shop, prepare and cook homemade food that taste delicious. Thank you, Mom!
March is Nutrition Month and this year, both myself and Canadian Dietitians from across the country are talking about how healthy eating is about so much More than Food! Dietitians are encouraging Canadians to consider not only what they eat, but how they eat too. 
This Nutrition Month and beyond, consider healthy eating habits that include the importance of eating meals together, cooking more often and transferring these key food skills to your family. Also consider mindful eating to improve meal satisfaction and your overall health.
The Surprising Research on Family Meals
In a 2006 Time magazine article, The Magic of the Family Meal, by Nancy Gibbs, I read a quote I will never forget. Anthropologist Robin Fox said, "We have reduced eating to sitting alone and shovelling it in. There is no ceremony in it."
Most people eat better when they eat together. Research shows sitting down for a family meal is not only good for your nutrition but is one way to protect your kids from obesity, eating disorders, drug and alcohol abuse and more. It can also improve academic performance and generally improve family connection. 
Make it your goal to eat ONE meal every day together as a family. Try supper or even breakfast. If this sounds overwhelming start with Sunday dinner or Saturday brunch and build from there.
If you live alone and feel like cooking for one is a chore, be sure to co-ordinate some social meals.  You don't have to shop, prepare and eat alone.
At work, be a leader and encourage people to leave their desks and join you for lunch. Organizations that eat breakfast or lunch together regularly have been shown to improve team cohesion and productivity since they return to work less distracted, having had time to socialize.
Teach Your Family Critical Food Skills They Need For Life
Children learn what they live. One of the most important yet often undermined skills we can teach our kids is to help them understand how to shop, prepare and cook healthy meals. 
As our schedules get busier and more meals are consumed outside of the home in restaurants and fast food, younger generations are not developing the same level of knowledge in food and culinary skill.
Have a picky eater? Taking part in food related tasks can help children try new foods.  It can also encourage your kids and adolescents to build self-confidence, self-efficacy and provide a strong sense of accomplishment.
Register for cooking lessons, watch videos on how to make healthy recipes. Involve your kids in grocery shopping, meal prep and cooking together. Kids don't need nutrition knowledge, what they really need first is a good relationship with food and culinary skill. 
Move From Mindless to Mindful Eating

There are many reasons we eat that have nothing to do with necessity. We eat in response to environmental triggers such as seeing something that looked or smelled good or because of learned behaviour such as being told to always finish our plate as a child. We also eat in response to emotional triggers such as stress, loneliness or boredom. 
Using mindfulness to help check in on what, when, how much and why you eat can allow you to become more skillful at bringing your full attention into your body to nourish all types of hunger (physical necessity, emotional hunger and cravings related to the senses).  
For more information on mindful eating check out this previous article I wrote on our blog here: Mindful Eating for Health and Meal Satisfaction

The Art of Eating Mindfully
The word diet in Latin means "a way of life," yet for most North Americans the word has connotations that include deprivation, guilt and hard work. If you are like many North American families, you may work long hours and have a hectic evening schedule of hobbies or sports. With the invention of the microwave, convenience foods and fast food, marketers are working hard to convince you that time to cook is time wasted.
You are kidding yourself if you think that a pre-packaged frozen entree or meal replacement bar has the same level of enjoyment (and nutrition) as a home-cooked meal.
There is a difference in satisfaction with food if you cook it yourself and see it, smell it, feel it and slowly taste it.  The experience is totally different than ripping open a package and devouring it in seconds. When you rush through the experience and fail to use all your senses, you are more likely to feel dissatisfied or overeat.
Which one of the above points resonates with you the most? Let me know in the comments below.
Need more support with family meal planning and mindful eating?
As Registered Dietitians that specialize in meal planning, weight concerns, emotional eating, eating disorders, digestive health, heart health, diabetes, pediatric nutrition and sports nutrition we can see you in our local Calgary nutritionist office or as an Online Dietitian by phone or video conferencing for virtual nutrition counseling. Find out more about our Dietitian Nutrition Counseling Programs here.
As university trained Registered Dietitians, you can count on us for credible advice and practical meal planning so you don't have to stress about food anymore. You can achieve a healthy and joyous relationship with food and your body. Let's talk about what this can look like for you. CONTACT US.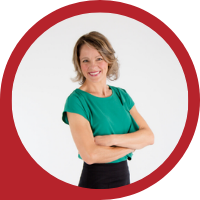 About Andrea Holwegner
CEO, Registered Dietitian, Counseling Practice Director & Professional Speaker
Andrea the «Chocoholic Nutritionist» is founder and CEO of Health Stand Nutrition Consulting Inc. since 2000. She is an online nutrition course creator, professional speaker and regular guest in the media. Andrea is the recipient of an award by the Dietitians of Canada: The Speaking of Food & Healthy Living Award for Excellence in Consumer Education....Read more