Pumpkin Pie Smoothie
A new fall recipe that tastes just like pumpkin pie!
This pumpkin pie smoothie recipe combines one of the classic fall flavours of pumpkin spice into a delicious breakfast or snack option.
It will surprise you of how much it truly tastes like the filling of a pumpkin pie. 
1 banana, frozen

 

½ cup plain Greek yogurt

 

½ cup milk of choice

 

½ cup pumpkin puree

 

½ tsp pumpkin pie spice

 

¼ tsp cinnamon 

 

½ tsp vanilla 

 

1 tsp maple syrup or 1 date 

 

Ice – add to thicken if desired

 

How to Make a Pumpkin Pie Smoothie
Combine all ingredients in a blender and blend until smooth, enjoy! 

 
Nutrients per serving
288 Calories 
52 g Carbohydrate 
18.4 g Protein 
2.3 g Fat 
6 g Fiber 
I hope you enjoy this pumpkin smoothie recipe. If you try it, be sure to leave a comment below!
Don't miss a healthy recipe or nutrition article and sign up for our newsletter, today! 
Sound Bites is a weekly nutrition newsletter that goes out to thousands of subscribers. Written by our team of registered dietitians, it includes articles, videos, tips and recipes.
As a special BONUS, we'll email you our popular '51 Healthy Snack Attacks' PDF.
If you enjoyed this blog post, check out these previous articles on our blog!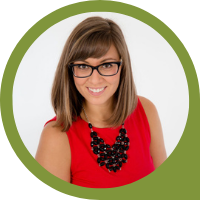 Shauna Kime
Registered Dietitian & Online Nutritionist - Weight Concerns, Women's Health, Diabetes & Meal Planning
The first thing you will notice about Shauna is her contagious optimism, energetic personality and zest. Shauna loves teaching and has a heart full of compassion and empathy for helping clients work through health concerns. Shauna specializes in healthy cooking, diabetes, cardiovascular health, weight concerns and womens health. Read more