Pumpkin Waffles Recipe
This pumpkin waffle recipe will surely become a family favorite!
Enjoy these tasty waffles for a weekend brunch or a 'breakfast for dinner' theme and save extras or double the batch and freeze to simply reheat in your toaster oven.
Makes 16 small waffles
Ingredients
1.5 cups milk or dairy-free milk alternative
3 eggs
3/4 cup canned unsweetened pumpkin puree*
2 tbsp vegetable oil
1 cup whole wheat flour
1 cup all purpose white flour
1/4 cup granulated white sugar
1 tbsp ground cinnamon
2 tsp baking powder
1/2 tsp baking soda
Pinch of ground ginger and nutmeg
* Instead of canned pumpkin you can also of course use fresh cooked pumpkin when in season. Canned unsweetened pumpkin puree is different than canned pumpkin pie filling which is sweetened. Extra canned pumpkin can be frozen for the next time you make this recipe or stir into oatmeal with pumpkin pie spice.
Directions
Whisk together eggs, milk, pumpkin and oil. Add remaining ingredients and stir just until mixed (avoid overstirring, it is fine to have a lumpy mixture).
Brush waffle iron with oil and once heated cook waffles and serve immediately topped with Greek yogurt, cottage cheese or chopped walnuts and a drizzle of maple syrup.
Nutrients Per Serving
125 calories
20 g carbohydrates
4.5 g protein
3.5 g fat
2.5 g fibre
Looking for more simple meal planning tips and healthy recipes for a healthier lifestyle?
Sign up for our weekly newsletter for a healthy recipe of the week (and nutrition articles and videos with a balanced living philosophy to help encourage healthy habits but still save room for your favorites). Our nutrition newsletter is written by the Calgary Nutritionists on our team who each hold a professional Registered Dietitian license to ensure you are getting credible advice.
Click here to sign-up for our free weekly nutrition newsletter: Nutrition Newsletter by our Calgary Nutritionist / Online Dietitian team.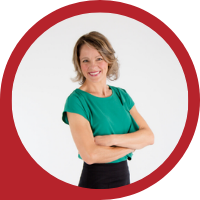 About Andrea Holwegner
CEO, Registered Dietitian, Counseling Practice Director & Professional Speaker
Andrea the «Chocolate Loving Nutritionist» is founder and CEO of Health Stand Nutrition Consulting Inc. since 2000. She is an online nutrition course creator, professional speaker and regular guest in the media. Andrea is the recipient of an award by the Dietitians of Canada: The Speaking of Food & Healthy Living Award for Excellence in Consumer Education....Read more