The smoke point of oils: Which cooking oil for what?
What you need to know about high smoke point oil
Have you heard about the smoke point of oils? As a Dietitian we sometimes get asked about olive oil smoke point or which are the best cooking oils for your health.
Oils are a fundamental part of cooking and baking, but there are so many to choose from, so how do you know which one is best?
Oils are extracted through a pressing process of seeds, nuts, olives, coconuts and more. Each oil has its own chemical composition – meaning they are better suited for different cooking methods than others. Oils are often used in salad dressings, marinades, baking, frying, roasting and so much more. There are a few factors to consider when choosing which oil to use for each cooking method including these 4 factors I will explore in detail in the article below:
Smoke point
Taste or flavour of the oil itself
Refined versus unrefined oils
Frequency of how often you use the oil
Smoke Point of Oils
One of the biggest things to consider when choosing an oil is the smoke point. The smoke point of an oil is the temperature in which the oil starts to break down (the oil begins to oxidize and literally smoke). This impacts the taste and properties of the oil as chemicals are released when the oil breaks down that gives a burnt or bitter flavour. As taste is an important factor in the outcome of a recipe you want to consider an oils smoke point when choosing which oil you will use.
Ask yourself…
How long will you I be cooking the dish and at what temperature?
What is the cooking method I will be using?
When you have considered these questions you can choose the right oil for your dish.
Oils with a high smoke point such as avocado oil or sunflower oil should be used for searing, browning or deep-frying.
Oils with medium high smoke points such as canola oil or olive oil are better for baking or stir frying.
Then there are "no heat oils" such as walnut oil or flaxseed oil which are best for dips and dressings.
Here is a helpful chart of the smoke point of oils:
Wondering about olive oil smoke point and other of your favourite cooking oils? This chart can help!
Taste and flavour
Another thing to consider is the unique flavour oils have naturally.
Oils can be flavourful or neutral in taste. For some recipes this is desirable and can compliment the meal but for other it can add a distinct taste to a dish that can overpower the other flavours.
Sesame oil had a very distinct flavour that works well in Asian dishes.
Coconut oil give a tropical flavour and works well in baking or stir-fries.
Canola, safflower or corn oil are more neutral oils and better in baking.
Extra virgin olive oil has a stronger flavour than the light version making it good for dips, dressings and cold dishes due to its lower smoke point.
Light olive oil is better for baking and due to its higher smoke point, sautéing, grilling or frying.
Refined versus Unrefined oils
Once oils are pressed or extracted from the food item, they can either be bottled immediately or undergo further refining and processing.
When oils are left unrefined they are defined as unrefined, cold-pressed, raw or virgin. These oils tend to contain a higher natural flavour from the product they were extracted from as well as have a higher level of nutrients. However these oils tend to have lower smoke points.
Refined oils are processed through chemicals or heating to remove any unstable compounds that break down easily in the unrefined oils. These oils are more neutral in states and typically have a higher smoke point.
Frequency of use
Oils can go rancid if not stored properly (meaning they can smell and taste 'off'). Oils will oxidize with sunlight and air.
When purchasing oils, ensure you keep them in dark bottles in a cool dry pantry. If you do not use a certain type of oil often try purchasing smaller bottles to help avoid waste.
You can also consider keeping the oils in the fridge however many liquid oils will solidify in the fridge due to its saturated fat content. (Canola oil can be refrigerated and remain liquid so works well if you are making a vinaigrette).
Never use an oil if it smells bad.
Commonly used oils
Light olive oil – light olive oil does not mean light in calories, it means it has been treated with chemical solvents to neutralize the flavour, making it lighter in taste and colour. It also has a higher smoke point due to is refining process so better for higher heat cooking.
Extra virgin olive oil – a darker colour with a robust flavour full of spicey, fruity and floral notes depending where the olives were grown. It has a lower smoke point so not ideal for high temperature cooking.
Peanut oil – even though it has a nutty sent and flavour it is a more neutral oil. Due to its high smoke point it is often used for stir-fires and frying. It's flavour pairs well with Asian themed dishes.
Coconut oil – as it is solid at room temperature it is not ideal for vinaigrettes but more suited for low heat cooking due to its low smoke point. When melted it has a tropical smell but mild taste which goes well with baking. Due to its similar consistency to butter it is often used in non-dairy baked goods.
Canola oil – locally grown in Canada. It has a light texture, neutral in colour and flavour, and has a higher smoke point. Often used in recipes when other flavour profiles are desired to dominate. Ideal for a vinaigrette you want to refrigerate as it does not harden in the refrigerator.
Avocado oil – has an extremely high smoke point thus ideal for roasting or searing when using high heats. It tends to have a slightly grassy flavour until cooked when it becomes more neutral.
Walnut oil – has a very rich and nutty flavour which makes it ideal for recipes which call for such distinct flavours. It has a very low smoke point so it is not recommended to be heated as it can become bitter.
Infused oils
You can purchase oils that have already been infused with different flavours or make them yourself. The best oils to use for this are extra virgin oil, grapeseed, peanut or sunflower oil. You can also use walnut oil but only if you are using the oil cold since its not ideal for heating.
To make your own infused oil, you can add dried herbs, garlic or fruit peels to a jar, fill with oil, shake and store for 2-3 weeks (the longer you leave it the more flavour will infuse) then strain out the herbs and enjoy!
If you are looking to make some of your own homemade infused oils feel free to check out this blog post for some inspiration: Herb Infused Oils
5 Yummy recipes that use different oils
Here are a few of my favourite recipes that use a few of the above oils we've talked about:
Hoisin sauce:

4 tbsp reduced sodium soy sauce
2 tbsp peanut butter
2 tsp sesame oil
1 tbsp molasses or honey
2 tsp rice vinegar
1 tsp sriracha hot sauce (more or less depending on how spicy you like it)
1 garlic clove, minced
Combine all ingredients in a bowl and whisk until smooth.
Basic vinaigrette:
1/2 cup extra virgin olive oil
3 tbsp vinegar of choice (balsamic, red wine, white wine, apple cider)
1 tbsp dijon mustard
1 tbsp maple syrup or honey
2 med cloves garlic minced
salt and pepper to taste
Combine all ingredients together and whisk well.
Lime vinaigrette:
Zest and juice of 1 lime
1/4 cup light olive oil
2 tsp honey (or white sugar) or to taste
1 tbsp apple cider vinegar
1/4 -1/2 tsp cumim
1/4-1/2 tsp paprika
1/8-1/4 tsp chilli powder
1/4-1/2 tsp garlic powder
Place all ingredients in a mason jar and then shake to combine
Grilled salad:
1 head romain lettuce
Avocado oil
salt and pepper
salad dressing of choice
parm or feta cheese
bacon bits
croutons
Cut lettuce in half length wise keeping root in tact. Brush with avocado oil and season with salt and pepper. Grill each side until grill marks start to form (a few minutes each side). Drizzle with dressing and top with cheese, bacon and croutons.
Tropical granola:
1 cups rolled oats
1 cup macadamia nuts
1/2 cup almonds
1/2 cup pumpkin seeds
1 cup unsweetened coconut shavings
1/2 cup flax seeds
1/2 cup dried pineapple
1/2 cup dried mango
2/3 – 3/4 cup maple syrup
1/3 cup coconut oil
1 tsp vanilla
1 tsp coconut extract
Toast oats, macadamia, almonds, pumpkin seeds, coconut, flax seeds in oven at 375 degrees, stirring occasionally until lightly brown. Transfer to large bowl. In a sauce pan bring syrup, coconut oil, vanilla, coconut extract to a boil until all melted and combined. Pour over oat mixture and stir until coated. Spread on cookie sheet and bake until golden brown, about 25-35 minutes. Toss through dried fruit and let cool.
Which are your favourite oils? Have a question on the smoke point of oils?
Leave us a comment with your question or tips.
Where can I get more support on healthy eating and meal planning?
If you are looking for nutrition support on meal planning and healthy snack ideas for work, home and on-the-go we can help. We also provide online nutrition counselling support for health concerns, emotional eating and family meal planning from the comfort of your home.
We've been offering virtual online nutritionist support by our Virtual Dietitian team for some time and can hand hold you through the process. You'll be surprised how easy it is to use even if you are not technologically savvy. Read more about our personal nutrition counseling services here: In-person and Online Nutrition Counseling
PS: Don't forget to check with your insurance provider, health spending account or private health services plan and see if you are covered for Registered Dietitian services.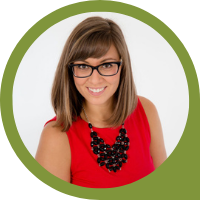 Shauna Kime
Registered Dietitian & Online Nutritionist - Weight Concerns, Women's Health, Diabetes & Meal Planning
The first thing you will notice about Shauna is her contagious optimism, energetic personality and zest. Shauna loves teaching and has a heart full of compassion and empathy for helping clients work through health concerns. Shauna specializes in healthy cooking, diabetes, cardiovascular health, weight concerns and womens health. Read more