10 Cooking Methods to Try if You're Bored in the Kitchen
Try using a new cooking

method

 

with

 your 

favorite

 ingredients to change up textures and flavors! 
Are you getting bored of cooking the same foods using the same methods over and over again? Have you ever wondered how to cook your favorite foods differently, so that you get different flavors and textures? Often, when we find out foods boring or repetitive it doesn't always have to do with recipes or spices but can also be related to HOW we cook our foods. Learning different cooking techniques and methods can help expand your cooking skills, and your enjoyment of food and provide you with new inspiration in the kitchen.
Here are 10 different cooking methods to try!
1) 
Grilling 
Grilling is a dry heat method of cooking foods that uses a significant amount of direct heat applied to the surface of the food from above, below, or from the side, searing the outside. It is often used to cook meat or vegetables quickly. Grilling usually involves placing the food on a grill, cast iron pan, or grill pan it's raised ridges mimic the wires of an open grill. The direct heat of grilling can expose foods to extremely high temperatures, often above 500 degrees F. This allows for the food to get distinct robust flavor profiles with a nice crust from the charring of the items. To get a nice sear you want to ensure you preheat the grill first. Searing the food only browns the surface of the food item.  
2) 
Broiling 
Broiling is a form of grilling when the heat source comes from above, producing heat transfer through thermal radiation. Like grilling, broiling uses extremely high, direct heat to cook the food and can provide the same charring taste. Foods can burn easily when broiled (especially the top side) so need to watch closely. This method of cooking is usually always done in the oven where the oven controls the temperature and can prevent elevated temps which means the broiling can turn to baking as the foods will cook in the hot air of the oven instead of the direct heat from the broiler. Broiling works great for meats such as chicken with skin!
3) 
Roasting 
Roasting is another dry heat cooking method that uses indirect heat from a source (flame or oven) to create hot air to cook the food evenly on all sides. It does not use as high temperatures to compete the process thus taking a longer time to properly cook the foods to desired end point. Sometimes meat can even be placed on a rotisserie to ensure even cooking. Roasting can be used for meats and vegetables. Different temperatures are used for different cuts of meat or tastes profiles desired. Roasting maintains moisture of the food being cooked so that the meat remains juicy, often the meat is also basted during cooking to prevent drying out and maintain the moisture levels.  
4) 
Braising 
Braising and a method of cooking that uses both dry and wet heat cooking techniques. It starts with searing in a pan at high temperatures followed by slowly cooking in some amount of liquid, often in a Dutch oven or slow cooker. Braising uses heat, time, and moisture to cook the foods. When braising meat, it is often done with tougher cuts of meat to help break them down into more tender pieces. Using pressure cooking is also a form of braising. A braised dish allows the for the combination of flavors from both the foods being cooked and the liquid it is being cooked in.
5) Sautéing, 
Stir
 frying 
or
 pan 
frying 
Sautéing, stir-frying and pan frying are all forms of wet heat cooking techniques that use small amounts of fat or oil in certain pans to cook foods over medium to high heat. Sautéing is a French method of cooking which refers to the food 'jumping' or 'being tossed' while cooking. Foods are often cut into smaller pieces to allow for faster cooking. Food is being cooked directly on a hot pan and browned while preserving its texture and flavor. Stir frying is a Chinese cooking technique where ingredients are cooked in a small amount of very hot oil, usually in a wok. The shape of the wok allows for quick cooking of the foods. Pan frying usually refers to larger pieces of foods being cooked quickly in oil on both sides. Sometimes to finish the cooking process the pan fried item will then go into the oven to cook through. In all methods of frying, this process relies on oil or fat to transfer the heat to the food. However you can use non-stick fry pans which do not always require the use of oil or fat to cook foods.  
6) Boiling 
Boiling is a type of wet heat method used for cooking foods. Boiling is when a liquid is heated to its boiling point through the rapid vaporization of a liquid. When the liquid boils, bubbles caused by the vaporization of the liquid move their way to the surface and 'pop'. Through this process the foods in the hot liquid cook. It is often used with more study foods that can maintain their shape. Boiled potatoes or eggs are probably the most familiar use of this cooking method.
7) Poaching 
Poaching is another wet heat cooking method. It involves submerging the food in a liquid to cook for longer periods of time as the temperatures are often much lower than other wet heat methods. Different liquids are used to help assist in creating additional flavors to the foods such as milk, stock, or wine, however, water can also be used when just cooking the food is desired without adding other flavors. Poaching is used for more delicate foods that have the tendency to fall apart during other cooking methods, such as eggs!
8) Steaming 
Steaming is also a form of wet heat cooking that uses the steam created by vapors from boiling water to cook foods. Unlike boiling foods, the food items are separate from the boiling water and it is the steam that is cooking the food. Often special steamers are used to allow there be passage of steam through the appliance to the food. Steamed Chinese buns are a great example of a cooking method using steam to cook stuffed bread. Bamboo steamer baskets are a fun way to try new cooking tools as well.  
9) Baking 
Baking is one of the most commonly used methods of dry heat cooking. Similar to roasting, it uses an enclosed space and an indirect heat source to cook the food. Heat is gradually transferred to the food to cook. Baking is often done at lower to medium temperatures for longer periods of time. Baking can also be done over hot ashes or stones. Typically, we refer to baking as a cooking method for sweet dishes whereas roasting is more for savory dishes, but these Baked Tomatoes Provencal are an exception to the rule!  
10) Blanching 
Blanching is a cooking process that is used to preserve the color, flavor, and nutritional profile of foods, often fruits and vegetables. It can also remove the bitterness from some vegetables. Blanching occurs when food is placed in boiling water for a period of time and then plunged into ice water to stop the cooking process. Blanching also helps to maintain the quality of the food over time and thus can be used prior to freezing, drying, or canning items.  
Which of these different cooking methods are you going to try to shake up your cooking routine? How about some Cheesy Baked Eggs or maybe a braised Beef and Lentil Stew?   Leave a comment telling us what different cooking methods you enjoy using. 
Are you looking for new healthy recipes?
Looking for more simple meal planning tips and healthy recipes for a healthier lifestyle? Sign up for our weekly newsletter for a healthy recipe of the week (and nutrition articles and videos with a balanced living philosophy to help encourage healthy habits but still save room for your favorites).
Our nutrition newsletter is written by the Online / Calgary Nutritionists on our team who each hold a professional Registered Dietitian license to ensure you are getting credible advice.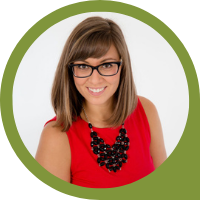 Shauna Kime
Registered Dietitian & Online Nutritionist - Weight Concerns, Women's Health, Diabetes & Meal Planning
The first thing you will notice about Shauna is her contagious optimism, energetic personality and zest. Shauna loves teaching and has a heart full of compassion and empathy for helping clients work through health concerns. Shauna specializes in healthy cooking, diabetes, cardiovascular health, weight concerns and womens health. Read more