Diabetes tips: what causes high blood sugars other than food?
Top 10 reasons for blood sugar swings
If you or someone you know has diabetes I am sure you may have wondered what causes high blood sugars other than food. Have you struggled with your blood sugar control, but don't know why? Do you say to yourself, but I'm eating healthy and watching the types and amounts of carbohydrates I'm eating, why do my sugars still go on a roller coaster ride sometimes?
There are actually several other factors that impact our blood sugars that aren't related to the food we eat, and most of them are out of our control. The key point is to understand that these factors exist, to try to account for them in our diabetes management plan as much as possible, and to recognize what else could be going on when we are frustrated that we just can't figure things out.
Take the time to think about what has been going on in your life, what has changed and what is impacting you differently than before. This can help you get to the bottom of what causes high blood sugars other than food.
Non-food related reasons for blood sugar swings
1) Exercise
During exercise your muscles are using energy (blood sugar) to move. Depending on how long and the type of activity you do, you will use the available sugar in your blood and the sugar stored in your muscles (known as glycogen).
Exercise makes your body more sensitive to insulin, meaning your muscle cells are better at using insulin to take up glucose during and after activity.
Exercise can lower your blood sugar levels up to 24 hours or more after your activity.
Sometimes very intense exercise or prolonged exercise can cause the body to produce more stress hormone which can elevate your blood sugars
Check your blood sugars more regularly when you exercise, this way you can see the effect each type of activity and length you workout has on your sugar levels and to prevent your sugars from going too high or too low.
2) Sleep
While we are sleeping our body still requires energy to keep us alive. The liver releases stored glucose into the bloodstream to use until we refuel our body again, often in the form of breakfast.
There is a natural increase in released glucose in our body around 4-8am, often referred to as the 'dawn phenomenon'. What this means is that the liver is trying to produce just enough sugar to replace what is being used by your body overnight. The hormone insulin is what is assisting in this regulation. However, if there is not enough insulin available or the body is not able to use the insulin properly the liver starts to over produce glucose causing an elevation.
This is why your blood sugars can be elevated in the morning despite going to bed in target range.
This may require adjustment to your medication or timing of your meals.
Trying a bedtime snack which contains protein and 15g of carbohydrate may also help reduce glucose levels overnight.
3) Stress
When we are stressed several natural chemicals are released in our body: adrenaline, glucagon (hormone that regulate blood sugar levels), growth hormone and cortisol.
More glucose is available in the blood stream by: 1) producing more sugar from the liver, 2) causing muscle and fat tissues to be less sensitive to insulin
This is the body's way of preparing itself and ensuring there is enough available energy.
The effects of emotional and physiological stress can last several hours and cause major impacts on blood sugar regulation.
4) Alcohol
Alcohol can impact blood sugars in a few different ways.
Moderate consumption can elevate blood sugars due to the types of drinks consumed and the food that often people eat while drinking.
Drinks like beer, sweet wine, or mixes and cocktails that contain pop or juice contain carbohydrates and sugar.
Excess and extended time periods of consumption of alcohol can actually decrease blood sugar levels. As the alcohol goes to the liver for metabolizing it stops the natural sugar production from the liver and thus over a period of time will drop blood sugars. This is a great concern for someone who is Type 1 diabetes or someone with Type 2 diabetes on insulin or an insulin secretagogue.
Follow Canadian guidelines of a limit to 2 standards drinks a day for women and 3 standard drinks for men.
Note that serving sizes of alcohol at restaurants and bars are not standard sizes.

1 standard drink = 10g alcohol
341 ml (12 fl. oz) beer (5% alcohol)
43 ml (1.5 fl. oz) spirits (40% alcohol)
142 ml (5 fl. oz) wine (12% alcohol)
note: if you are carb counting, do not take insulin for carb content of alcoholic drinks
5) Medications
Many medications such as steroids, antidepressants, birth control, some high blood pressure meds, statins, high does of asthma meds, and cough syrup to name a few.
These medications may be required for you to take to remain healthy, ensure you discuss with your doctor on the right way to use them.
Most often these drugs will elevate blood sugars. For example steroids cause a spike in sugar by making the liver insulin resistant. It may take a few days after you have stopped these medications for sugars to return to target range. It also may require adjustment in medication to help control the elevations.
Cannabis: research is currently being conducted regarding the impact of marijuana has on blood sugar levels. In some studies cannabis has shown to impact the role of the medication Metformin. Often when using this drug excess eating can occur thus also impacting blood sugars. Ensure you are monitoring your readings closely and let your doctor know you are using cannabis.
6) Hormone changes (including pregnancy)
There are several other natural hormones produced in your body daily or at specific times that can impact your blood sugar levels other than insulin.
Glucagon regulates blood sugar release from the liver.
GLP-1, GIP and amylin are mealtime insulin regulating hormones and come from the pancreas. With diabetes your beta cells in the pancreas are not working efficiently thus impacting after meal blood sugar levels.
Epinephrine, cortisol and growth hormone help maintain blood sugar levels when excess is required (such as during times of stress), and cause elevations.
Sometimes during pregnancy, pregnancy hormones released by the placenta can cause a suppression in a mothers natural insulin production causing elevated blood sugars. In non-diabetic mothers this is called Gestational Diabetes. Closely monitoring blood sugars during pregnancy for Type 1 and 2 diabetics and diagnosed gestational diabetics is very important. Ensure you are followed by your doctor during this time.
7) Illness
Like stress, physical illness (cold, flu, infection) causes your body to be under metabolic stress. A release in hormones helps fight the illness, causing elevations in blood sugar.
Throwing up or diarrhea, can cause you to be dehydrated and lose electrolytes, putting further stress on the body and can often lead to increased sugar levels.
Ensure you are monitoring your sugars every few hours even if you are not eating anything. Stay hydrated as much as possible.
Do not stop your medication, follow sick day protocol from your doctor.
8) Hot climates or hot baths
During temperature changes your body is forced to regulate its own internal temperature thus using more energy, and causing blood sugar levels to decrease.
Heat can cause the body's blood vessels to expand which in turn causes the increased rate of insulin absorption by cells.
Extreme temperature changes, hot showers or baths, hot tubs or saunas can cause hypoglycaemia (low blood sugar) in a short period of time. Ensure you do not stay too long in the hot environment or make sure you have had a snack prior to the exposure.
9) Hydration and caffeine
People with diabetes have a higher risk of dehydration as high blood glucose levels leads to decreased overall hydration in the body.
Dehydration can cause elevated blood sugar levels.
If blood sugar levels are elevated for prolonged periods of time the kidneys will start to remove the excess sugar by excreting it in the urine. Water will also be removed from the blood to produce more urine. If it is not replenished it can cause dehydration.
Often people find they are thirsty when their blood sugars run high.
Caffeine affects everyone differently and may impact the way insulin works in the body. Caffeine may lower insulin sensitivity meaning your cell's don't react to insulin as well and does not absorb the blood sugar effectively into cells causing higher readings.
10) Excitement and emotions
Yet again when we experience excitement, hormones (adrenaline) are released into the blood stream, causing the stores of sugar to be released from our liver and muscles for energy to deal with the change in emotion.
Similar to stress or negative emotion change, positive excitement can cause sugar levels to increase as the excitement continues to escalate.
Are you surprised by what factors influence your blood sugars other than food?
Next time you are confused or frustrated with your blood sugar control, consider some of these other factors that could be contributing to your high blood sugars. Try to find patterns. Once identified it is easier to try and monitor the changes.
Looking for more diabetes nutrition support?
If you are seeking private one-on-one nutrition support for type 1 or type 2 diabetes we can help. Working with a Diabetes Dietitian can help you with everyday healthy eating ideas, meal planning tips and strategies to figure out what factors influence your blood sugars other than food. Find out more about our in-person Calgary and Virtual Diabetes Nutritionist services here: Diabetes Dietitian Nutrition Counselling
You might also want to check out some of these additional diabetes nutrition articles here: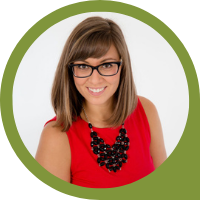 Shauna Kime
Registered Dietitian & Online Nutritionist - Weight Concerns, Women's Health, Diabetes & Meal Planning
The first thing you will notice about Shauna is her contagious optimism, energetic personality and zest. Shauna loves teaching and has a heart full of compassion and empathy for helping clients work through health concerns. Shauna specializes in healthy cooking, diabetes, cardiovascular health, weight concerns and womens health. Read more