Asian Chicken Burgers
A tasty twist to try for your next backyard BBQ
If you're tired of the same old burgers, you'll love this tasty twist using chicken or turkey meat along with ginger and other delicious Asian flavours. 
Makes 6 – 8 Burgers
What you Need
1 lb ground turkey or chicken
1 medium carrot, grated
1 green onion, sliced
½ can water chestnuts, diced
2 cloves garlic, minced
1 tsp ginger, grated into a paste
1 tbsp soy sauce
1 egg
½- ¾ cup bread crumbs or oats
How to Prepare Asian Chicken Burgers
Prep all ingredients.
Mix all the ingredients in a large bowl.
Form into patties of desired size.
Grill right away or you can freeze.
Serve on a whole grain bun along with spinach or cabbage, avocado, feta and sweet chili sauce.
Nutrients per burger patty
(based on preparing 7 burgers)  
284 Calories 
34 g Carbohydrate 
18.7 g Protein 
12 g Fat 
3.7 g Fiber  
Looking for more great Asian inspired recipes? Give these a try:
Looking for more simple meal planning tips and healthy recipes for a healthier lifestyle? Sign up for our weekly newsletter for a healthy recipe of the week (and nutrition articles and videos with a balanced living philosophy to help encourage healthy habits but still save room for your favorites). Our nutrition newsletter is written by the Online / Calgary Nutritionists on our team who each hold a professional Registered Dietitian license to ensure you are getting credible advice.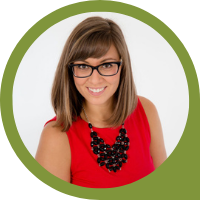 Shauna Kime
Registered Dietitian & Online Nutritionist - Weight Concerns, Women's Health, Diabetes & Meal Planning
The first thing you will notice about Shauna is her contagious optimism, energetic personality and zest. Shauna loves teaching and has a heart full of compassion and empathy for helping clients work through health concerns. Shauna specializes in healthy cooking, diabetes, cardiovascular health, weight concerns and womens health. Read more