Shrimp Salad Rolls & Dipping Sauce
A Rainbow of Veggies in Every Bite 
 If you're looking for a delicious way to get some more veggies into your diet, you are going to love these shrimp salad rolls. We've designed this recipe to include a whole rainbow of tasty vegetables and fruits. You can enjoy this with or without the shrimp if you'd rather have a vegetarian salad roll. Don't forget to try the tasty dipping sauce with these!  
Makes 10 salad rolls
What You Need
Salad Rolls
1 package Rice paper wraps   
1 package vermicelli noodles   
1 cup shredded purple cabbage  
 1/2 cucumber, thinly sliced into match sticks  
1 red bell pepper, thinly sliced into match sticks  
1 large carrot, grated or peeled into strips   
1 avocado, thinly sliced   
1 mango, thinly sliced 
Pre-cooked and ready to use shrimp  
Fresh basil leaves  
Dipping sauce
2 tbsp fish sauce 
2 tsp rice wine vinegar 
Juice of 1 lime 
1 tsp white sugar 
1 clove garlic minced  
1 red chilli sliced finely 
Whisk all ingredients together and serve with salad rolls. 
How You Make Shrimp Salad Rolls
1) Prepare vermicelli noodles as per package instructions.   
2) Prepare all vegetables and mango.   
3) Wash and prepare shrimp.   
4) Using a cookie sheet or casserole dish add warm water, place 1 rice paper wrap at a time in the warm water to soften.   
5) Transfer rice paper to a clean surface or plate and fill. Start with the shrimp and basil on the bottom followed by the veggies and mango in the centre of the wrap towards the bottom. Fold in the sides and roll until sealed. Continue with all remaining ingredients.   
6) Serve with dipping sauce and enjoy!  
Nutritional Information
2 Salad Rolls per Serving
361 Calories 
69.3 Carbohydrates 
9.4 g Protein 
6 g Fat. 
7.3 g Fibre 
We hope you enjoy this recipe for Vietnamese Shrimp Salad Rolls. If you enjoyed this recipe, you may also enjoy:  
Looking for more simple meal planning tips and healthy recipes for a healthier lifestyle? Sign up for our weekly newsletter for a healthy recipe of the week (and nutrition articles and videos with a balanced living philosophy to help encourage healthy habits but still save room for your favorites). Our nutrition newsletter is written by the Online / Calgary Nutritionists on our team who each hold a professional Registered Dietitian license to ensure you are getting credible advice.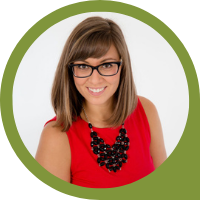 Shauna Kime
Registered Dietitian & Online Nutritionist - Weight Concerns, Women's Health, Diabetes & Meal Planning
The first thing you will notice about Shauna is her contagious optimism, energetic personality and zest. Shauna loves teaching and has a heart full of compassion and empathy for helping clients work through health concerns. Shauna specializes in healthy cooking, diabetes, cardiovascular health, weight concerns and womens health. Read more