Best Way to Lose Weight Healthfully: Dietitian Advice
3 important tips to help you move towards your personal best weight
We field many inquiries about the best way to lose weight at our Calgary Dietitian / Online Nutritionist practice that often start out something like this…
"I'd like to lose X pounds by X date, can you help?"
"I've tried to lose weight for years but each year it gets higher and higher, what can I do?"
"I've followed a long list of diets and now I'm heavier than ever, is there anything that works?"
My response is always the same. You may or may not lose weight coming to see us. While of course your nutrition and exercise habits are important factors that influence your weight, at some point you can't eat any less or exercise any more. Food and exercise are only part of the weight loss equation.  Your weight is also influenced by our genetics, family history, age, gender, medical status, medications, sleep and stress levels.
Our approach is to help our clients maximize their results and move to their personal best weight but through a non-dieting, non-extreme eating approach. We want to ensure you achieve good health and have enough fun and flexibility built into your eating plan to live a good life.
WATCH my interview on Global Morning News here:
So where do you begin? Having worked with many clients over the years that are struggling with their weight here are 3 strategies I think are very helpful to get you going:
3 Tips on the Best Way to Lose Weight Healthfully
#1 Stop Counting Numbers, Instead Focus on Habits
You don't need to count calories or step on a scale daily to weigh yourself
While having a rough idea how many calories you need per day may be helpful, you don't need to track every morsel of food in an app in order to achieve your personal best weight. Tracking numbers can become obsessive and make you feel like you have failed or trigger bingeing if you ate more than you were allocated.  The same goes for the scale. Our weight naturally fluctuates on a wide variety of things so weighing yourself daily isn't a good gauge as to how you are doing with your nutrition today. Following an overall weight range trend is far better than fixating on a daily weight.
Instead track your habits
Track how much water or alcohol you are drinking. Track your progress on ensuring you are not skipping meals. Track how many vegetable servings you are eating per day. Track when you will shop and your meal planning ideas for the week.  Repeating healthy habits week after week will help you move towards your personal best weight far more effectively than focusing on numbers.
For a list of nutrition apps that don't track calories that can improve your overall nutrition habits check out my recent blog post here: Top Nutrition Apps (that don't track calories)
#2 Time Block Meal Prep
You may not want to spend time in the kitchen but achieving your personal best weight depends on it
If you really don't enjoy cooking you may be hoping there is a way to totally eliminate all meal prep to instead go with convenience solutions.  While there are certainly time saving tips we teach our clients every day in our Calgary Dietitian / Online Nutritionist practice, eating well does take time and effort. It must be prioritized in your schedule.
Use the 5 minute time block solution
Constantly feeling stressed by meal planning? Grabbing too many convenience foods?  Tossing out fruits and veggies from your refrigerator that just didn't get prepared?
You need a better system.  You don't need to be a professional planner or devote your entire Sunday to meal prep for the week, but you do need to be intentional about time blocking meal prep.
Start by spending 5 minutes once per week to time block your calendar for mapping out your grocery shopping and meal prep. Most people need at least 1/2 hour each day at supper or longer periods on the weekend blocked off to prepare and cook food.  Many people underestimate how long it takes to acquire, prepare and cook.  If it's not on the calendar you will likely find it hard to fit in.
#3 Make Veggies Awesome & Abundant
The vast majority of our clients struggling with their weight could benefit from increasing the number of vegetables they eat each day. While most people know this, knowledge often does not lead to action.  Some of the barriers is simply not understanding how to cook vegetables in a way that tastes good and adding enough variety throughout the day to hit your target.
Let the vegetables drive dinner
When you are meal planning start with the veggies first for a little more love and attention.  Build your repertoire of tasty recipes and cooking methods so you will actually want to eat veggies.  Start with these two simple tips:
Learn how to roast veggies (my favorite way to eat just about any veggie)  – Watch this video on how to roast veggies
Learn how to make homemade vinaigrettes so your salads don't suck – Watch this video on how to make a vinaigrette in under 1 minute
Use my "2 by 2" rule for veggies
To make the goal to eat more vegetables more actionable, use my "2 by 2 rule" which simply states "eat two different vegetables, twice per day."
Give yourself more than one opportunity each day to eat vegetables. You likely won't eat enough if you only have them at supper. Add raw veggies and dip, salad or vegetable soup as a daily snack or as part of lunch. At supper, instead of only having a cooked vegetable or a salad, focus on having both. As an adult, aim to have half of your supper plate full of vegetables. In order to do this, go for steamed, grilled, roasted vegetables as well as a few raw veggies or a salad.
What is the best weight loss diet?
The best weight loss diet is the one you can live with for life.
If you can't see yourself following a diet plan or meal plan you are looking at in a book or online weight loss program FOREVER, weight loss is doomed to fail. The idea you can restrict now, and then return to having a life later just won't work to sustain weight change. This is the most common reason weight will yo-yo up or down.
This may sound obvious but having worked with individuals struggling to lose weight for close to two decades I am often astounded by how frequently people will choose a crash diet to lose weight fast. The results are always the same though.   There is initial weight loss but soon enough they find themselves back at their old weight or even heavier than where they were before. The most difficult part of the yo-yo cycle is the psychological damage it causes with feelings of failure, body hatred and worsening food relationships.
Ask yourself, what can I actually enjoy versus tolerate?
If you despise legumes and love meat, then a strict vegetarian diet is clearly not for you.
If you are a carb lover and want to support sustainability efforts for the planet then a Paleo or keto plan certainly isn't your best bet.
If you have a chronic dieting or eating disorder history a system that meticulously has you tracking points or numbers in your smartphone will often increase obsessive thinking and steal the joy away from a healthy food and body relationship.
My suggestion is that you "take the die out of diet" and instead remove this word from your vocabulary and go for an eating lifestyle full of as much variety and as few restrictions as possible. After all there is a basic psychological principle that we all want what we can't have. Keep your options open and free.
How does your nutrition measure up? Find out with our FREE Nutrition Scorecard
Download our Nutrition Scorecard and find out how well your eating habits and current nutrition plan stacks up in 5 key areas:
CHOICES
FOUNDATION
HOME
ON-THE-GO
FLEXIBILITY
The answers may surprise you!
Take a peek at some of the other related blog posts on our site!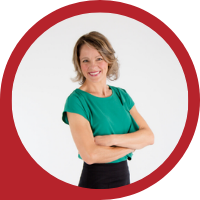 About Andrea Holwegner
CEO, Registered Dietitian, Counseling Practice Director & Professional Speaker
Andrea the «Chocoholic Nutritionist» is founder and CEO of Health Stand Nutrition Consulting Inc. since 2000. She is an online nutrition course creator, professional speaker and regular guest in the media. Andrea is the recipient of an award by the Dietitians of Canada: The Speaking of Food & Healthy Living Award for Excellence in Consumer Education....Read more