Crock Pot Pulled Pork
An easy and delicious crock pot recipe that is sure to be a crowd pleaser
Pulled pork is always a crowd pleaser. It can be enjoyed in any season, and is made in a crock pot, making it juicy, easy and delicious. BUT it also freezes very well and can be used for a quick dinner down the road.  

Makes enough for 6-8 buns
What You Need
Crock Pot Pulled Pork Recipe Ingredients  
4-6lb pork loin 

1 cup ketchup

1 cup BBQ sauce

4 cups chopped celery 

1/2 cup water (if you want the sauce runnier you can add another ½ cup)

 

1 cup chopped onion

2 tbsp vinegar 

2 tbsp brown sugar

2 tbsp Worcestershire sauce

1 tsp chili powder

1 tsp garlic powder

Buns for serving and side salad or coleslaw. 

 
How to Make the Pulled Pork Recipe in a Crock pot
Place pork in a slow cooker. 

 

Combine all remaining ingredients and pour over pork.

 

Cover and cook on low for 6-8 hours.

 

Shred pork once cooked with 2 forks.

 

Serve on bun or roll and with a side salad or coleslaw. Enjoy!
Did you give this pulled pork recipe a try? Make sure to post a photo of your pulled pork and tag us on Facebook and Instagram @healthstandnutrition!
Nutrients per serving (

without bun or salad

):
498 Calories  
33.5 g Carbohydrates  
67.5 g Protein  
9 g Fat  
2.5 g Fibre    
Don't miss out on healthy new recipes or nutrition articles and sign up for our newsletter, today! 
Sound Bites is a weekly nutrition newsletter that goes out to thousands of subscribers. Written by our team of registered dietitians and nutrition experts, it includes articles, videos, tips and recipes.
As a special BONUS, we'll email you our popular '51 Healthy Snack Attacks' PDF.
Enjoyed this pulled pork recipe? Try out more crock pot meals from our blog here: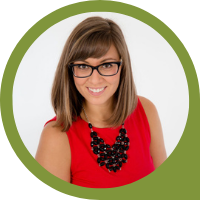 Shauna Kime
Registered Dietitian & Online Nutritionist - Weight Concerns, Women's Health, Diabetes & Meal Planning
The first thing you will notice about Shauna is her contagious optimism, energetic personality and zest. Shauna loves teaching and has a heart full of compassion and empathy for helping clients work through health concerns. Shauna specializes in healthy cooking, diabetes, cardiovascular health, weight concerns and womens health. Read more