Red Curry Crockpot Lentil Recipe
Vegetarian Crockpot Lentil Recipe
This dietitian recipe is simple to put together and cooks up beautifully in the crockpot. Add more coconut milk if your family finds it too spicy, or top with a little sour cream. You can use any type of lentil, but the red ones will make more of a soft texture, as opposed to a firmer lentil, which will give a different mouth-feel for the dish. Either way, this is a delicious, vegetarian, high-fiber meal that is easy and inexpensive. (As a tip, the leftovers make a great topping for baked potatoes!)
Makes ~8 servings 
How to Make the Crockpot Lentil Recipe:
Rinse the lentils, and place them in a crockpot. Top with the diced onions, garlic, ginger, curry paste, garam masala, turmeric, and sugar.
Pour tomatoes over the lentils, then add one can worth of water. Stir to ensure all ingredients are covered by liquid. Cover and cook on high for 4-5 hours or low for 7-8 hours.
During cooking time, check to see if you need more liquid. You can add more tomato puree, or water if needed.
Add salt, if you need it, during the last hour or so of cooking time, and stir in coconut milk.
Serve with rice and fresh, chopped cilantro.  This dish pairs beautifully with roasted cauliflower, peas, or carrots.
Per Serving Nutrients (Not Including Rice or Cilantro):
Calories 445
Carbohydrate 75g
Fat 4.5g
Fiber 18.7g
Protein 25.6g
Looking for more healthy, dietitian-approved recipes?
Sign up for our weekly newsletter for a healthy recipe of the week and nutrition articles and videos with a balanced living philosophy to help encourage healthy habits but still save room for your favorites.
Our nutrition newsletter is written by the Calgary Nutritionists on our team who each hold a professional Registered Dietitian license to ensure you are getting credible advice.
Find out why over 10,000 people follow the newsletter below: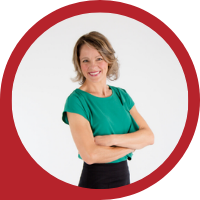 About Andrea Holwegner
CEO, Registered Dietitian, Counseling Practice Director & Professional Speaker
Andrea the «Chocolate Loving Nutritionist» is founder and CEO of Health Stand Nutrition Consulting Inc. since 2000. She is an online nutrition course creator, professional speaker and regular guest in the media. Andrea is the recipient of an award by the Dietitians of Canada: The Speaking of Food & Healthy Living Award for Excellence in Consumer Education....Read more