Healthy Salads 101
How to build simple, healthy salads that are not boring!
Ever wonder how people can eat salads for a meal and feel satisfied? Or how on earth does one 'dress up' a vegetable and make it worth eating in the first place? Feel a bit like a rabbit and bored when you eat salad? If you feel this way, this article is for you as I'm on a mission to help you learn to love salads.
Here is how to make a salad interesting, delicious and keep you coming back for more.
5 Simple steps for creating an interesting side salad
There are 5 steps to make a great side salad for ANY meal. You need to add 2 more easy additions if you are going to make it a complete and balanced meal.
1) Start with greens : no surprise this greens are the foundation of your salad. Try adding one or more of the following:
Romaine lettuce
iceberg lettuce
spinach
mixed spring greens
cabbage
arugula
kale
2) Add more fruit and vegetables : this adds extra flavour, texture, added nutrients and flare to your salad. Choose items that are based on what is seasonally available.
Some fruit to add:
apple
pear
berries
mango
peach or nectarine
grapes
sliced fresh figs
chopped dried fruit: apricots, dried cranberries, figs, dates, raisins
Some veggies to add:
bell pepper
red onion or green onion
tomato – cherry or diced
cucumber – sliced or spiralized
radishes
grated carrot
grated beets
microgreens
This is also where you can add some extra flavour by adding fresh herbs such as basil, parsley, dill or cilantro.
3) Include a creamy texture: this is often a fat of some kind.
avocado
cheese: feta, goat, asiago, parmesan, grated cheddar, blue, grilled halloumi
green or black olives
4) Add a crunchy texture: this also can be a type of fat or protein or just provides a varied hard crunch texture to the salad.
nuts: walnuts, slivered almonds, pecans, macadamia nuts, cashews, pine nut
seeds: pumpkin seed, sunflower seeds, flax seeds
hemp hearts
coconut flakes
buckwheat
roasted chickpeas
5) Finish with a dressing: this is where people can get stuck with salads. I often get questions like 'should I skip the dressing? Should it be on the side? Are creamy dressings bad for you?' and more. I believe dressings are important for a salad and help round out the flavours of what you have added.
If you want to use store bought dressing that is okay but I want to teach you how to make some simple dressings that are
A) using whole and natural ingredients
B) are very easy to put together and
C) taste delicious.
Add below ingredients to a jar or well sealed container, shake until combined, taste and adjust based on your preference (more acidic, sweet, etc.). Check out one of our previous blog posts on How to Make a Vinaigrette in Less Than a Minute and use the following ideas for 3 of my favourites:
Simple vinaigrette:

Olive oil for your base (plain or flavoured olive oils)
Vinegar of choice (white, red, balsamic, apple cider, other flavoured vinegar) or lemon juice
Dijon mustard for some added flavour and creaminess
Maple syrup, honey or a dash of white sugar for a little sweetness that balances the vinegar
Salt and pepper
Garlic for some extra oomph
Mexican vinaigrette:

Olive oil for your base
Lime juice and lime zest
Cumin, garlic powder, chilli powder, paprika
Salt and pepper
Honey to sweeten if required
Asian vinaigrette:

Olive oil
Sesame oil
Rice vinegar
Honey
Soy sauce
Garlic
Ginger
Salt and pepper
Optional, add peanut butter and make it a peanut satay
When you make salads like this you are adding fibre, vitamins and minerals to your diet that not only taste good but are good for you. If you stopped right here you would have made one heck of a side salad. If you wish to continue on to make this a whole meal you would need to add 2 more elements.
Add these final steps to create a meal sized salad
6) Protein: this can be any left over meat from the night before, hard or soft boiled egg, canned tuna, canned beans or lentils or sliced or cubed tofu.
7) Carbohydrate/Starch: this could be roasted potato or sweet potato/yam from a night prior. Also try leftover rice, quinoa, barley, bulgur, couscous or buckwheat. You could also try vermicelli noodles, ramen noodles or leftover pasta. Alternatively you could eat your salad in a wrap or pita or enjoy it with crackers or garlic toast on the side.
I hope that after reading this you will be excited to try a few new healthy salad ideas. Salads don't need to be boring! Challenge yourself to have something a little different to add diverse flavour, texture and taste each time. What's your favourite salad? Let me know in the comments!
Need more support for how to meal prep and improve your eating habits?
Contact our Calgary Nutritionist / Online Dietitian team for help
As Registered Dietitians that specialize in meal planning, weight concerns, emotional eating, eating disorders, digestive health, heart health, diabetes, and sports nutrition we can see you in our local Calgary Nutritionist office or as an Online Dietitian by phone or video conferencing for virtual nutrition counseling. Find out more about our Dietitian Nutrition Counseling Programs here.
Join the waiting list for our next Online Nutrition Course The Pursuit of Healthiness.
As university trained Registered Dietitians, you can count on us for credible advice and practical meal planning so you don't have to stress about food anymore. You can achieve a healthy and joyous relationship with food and your body. Let's talk about what this can look like for you. CONTACT US.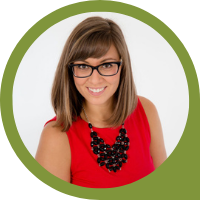 Shauna Kime
Registered Dietitian & Online Nutritionist - Weight Concerns, Women's Health, Diabetes & Meal Planning
The first thing you will notice about Shauna is her contagious optimism, energetic personality and zest. Shauna loves teaching and has a heart full of compassion and empathy for helping clients work through health concerns. Shauna specializes in healthy cooking, diabetes, cardiovascular health, weight concerns and womens health. Read more