The scoop on intermittent fasting
Can a f

east and famine regimen

 help

 weight loss and health

?
You might be wondering  about intermittent fasting for health or weight loss.  You also might have heard you should be snacking throughout the day.  If you are confused about the common question, "how often should I eat?" and want the advice of a professional dietitian, this article is for you. 
What is intermittent fasting?
Intermittent fasting is an umbrella term to describe the range of diet programs that involve cycling from periods of fasting to non-fasting, often in conjunction with calorie restriction.  
Some intermittent fasting regimens involve 24 hour fasts 2-4 times per week, others involve a reduction of eating on alternate days by about 25% or more and others simply just involve skipping meals. 
There are 3 broad categories of intermittent fasting: 
Alternate day fasting
Full 24 hour fasts on alternate days where no food is consumed

.

 
Modified or whole day fasting 
Reducing eating on alternate days by about one-quarter of your intake OR

 

Reducing calories on alternate days to only about 500 calories per day 

 OR 

 

5:2 fast (fasting on 2 days per week)

.

 
Time restricted fasting
8-1

6

 hours per day fasting (typically mostly while you are sleeping and usually involves not snacking in the evening or eating an early breakfast)

.

 

Examples are 16/8 (restricting 16 hours and eating within an 8 hour timeline) or 14/10 (restricting 14 hours and eating within a 10 hour timeline).

 
What about fasting for Ramadan?
During Ramadan, Muslims engage in fasting as an opportunity to focus on improving one's character and changing behaviors and developing healthy habits.  It is important to note that in these circumstances fasting is not practiced for weight loss, but is seen as an opportunity to focus on developing healthy habits while practicing their faith.   
Speak to your doctor before fasting to ensure you are safe as there are concerns, particularly if you are elderly, ill, taking certain medications, have a history of an eating disorder, have diabetes or are pregnant or breastfeeding. 
WATCH my interview on Global Morning TV on intermittent fasting here: 
Can intermittent fasting be helpful for weight loss?
Periodic fasting has been shown in some studies to be helpful for weight loss in those who are obese if there is a calorie deficit over time.  Proponents believe dieters eat less over the course of a week.   
However, this may or may not be true depending on a wide variety of factors that influence what and how much we eat such as environmental, social, emotional and behavioral connections.  It can also be common to take in much higher calories than usual after periods of fasting so a true calorie deficit within the week may not actually happen. 
In a review article of 40 studies alongside a randomized clinical trial for a year intermittent fasting was not more effective than daily calorie restriction for weight loss.   
Can intermittent fasting be helpful for health or to slow the ageing process?
Most of the research we have on intermittent fasting with regards to extenting lifespan and overall health are on animals.  There is still much that is unknown about the impact of intermittent fasting on humans.  
Some studies have established that in worms, flies, yeast and laboratory animals, dietary restriction can prolong lifespan.  Scientists believe restricting two amino acids (methionine and cysteine) results in increased hydrogen sulfide production and protection from tissue damage.  
In a December 2019 review article in the New England Journal of Medicine it appears that moving between periods of eating and fasting can help with what scientists call metabolic switching and cellular stress resistance. This means that during fasting the body activates its natural defense mechanisms to guard against tissue damage that can lead to disease progression and ageing.    
Some studies also show there may be beneficial changes for blood sugar regulation, diabetes, cardiovascular disease, cancer and neurodegenerative disorders such as Parkinson's disease and Alzheimer's disease.  Work with a Registered Dietitian to understand what is best for you as there are other significant, and in some cases more important, considerations for your health than beginning on an intermittent fasting regimen. 
Can intermittent fasting be harmful?
Note that while cycling between not eating and eating may result in reduced calories consumed, for other people restriction leads to preoccupation with food, overconsumption and bingeing behaviour. If you have struggled with an eating disorder or strained relationship with food, intermittent fasting should not be considered. 
Fasting may also have negative effects such as fatigue, headaches, increased insulin resistance, lowered liver enzyme detoxification enzymes, reduced muscle mass and ability to concentrate at work or participate in physical activity. 
The bottom line on intermittent fasting and how often to eat
When it comes to addressing the frequently asked question of how often to eat, follow your own intuitive hunger pattern rather than an external diet with rigid rules. For most people eating every three to five hours will allow you frequent enough meals and snacks to keep your energy levels steady throughout your day while preventing you from getting too hungry, overeating or having little care about the types of choices you are consuming for health.  
Also, remember the best diet is the one you can live with for life. If you have chosen an eating regimen that is impacting your enjoyment of day to day life, work with an experienced Registered Dietitian to develop a customized eating plan that you can sustain for good. 
Looking for more simple meal planning tips and healthy recipes for a healthier lifestyle? Sign up for our weekly newsletter for a healthy recipe of the week (and nutrition articles and videos with a balanced living philosophy to help encourage healthy habits but still save room for your favorites). Our nutrition newsletter is written by the Online / Calgary Nutritionists on our team who each hold a professional Registered Dietitian license to ensure you are getting credible advice.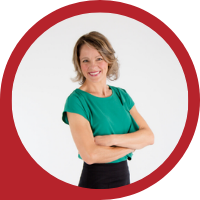 About Andrea Holwegner
CEO, Registered Dietitian, Counseling Practice Director & Professional Speaker
Andrea the «Chocolate Loving Nutritionist» is founder and CEO of Health Stand Nutrition Consulting Inc. since 2000. She is an online nutrition course creator, professional speaker and regular guest in the media. Andrea is the recipient of an award by the Dietitians of Canada: The Speaking of Food & Healthy Living Award for Excellence in Consumer Education....Read more