3 Lunch Ideas for Leftover Turkey [VIDEO]
Repurpose

leftover

turkey into

these

nutritious and delicious lunc

hes
Turkey leftover ideas are by CEO, Andrea Holwegner. Scroll down to watch the full video from her featuring the ideas! Intro and body are written by Liana Greenshields, Student in the Dietetics Specialization program at the University of Alberta. 
Cooking a whole turkey dinner takes time and effort, and also comes with a lot of leftovers. Instead of eating the same dinner for days after your feast, why not spice up your lunch and use some leftover turkey in different and creative ways? 
In this blog post, we will go over how to cook a whole turkey, key turkey nutrition facts, and 3 creative ways to include turkey leftovers in your lunch the next day!  
How to Cook a Whole Turkey
Recipe from AllRecipes.com. Click here to view the original recipe. 
Number of servings: 24 
What You Need
1 medium onion, chopped

 

1 celery stalk, chopped

 

1 medium carrot

 

1 (12 pound) whole turkey

 

2 tablespoons kosher salt

 

1 tablespoon ground black pepper

 

1 teaspoon cayenne pepper

 

3 tablespoons butter

 

4 sprigs fresh rosemary

 

½ bunch fresh sage, chopped

 
How to Make the Turkey Recipe
Preheat your oven to 325 degrees Fahrenheit.

 

Place the carrot, celery, and onion in a large roasting pan.

 

Pat the outside and inside of the turkey dry with paper towels.

 

Place the turkey breast-side up on top of the vegetables in the roasting pan.

 

In a small bowl, combine the salt, black pepper, and cayenne pepper. Season the inside of the turkey with ⅓ of the mixture and fold the wing tips under the bird.

 

In a small saucepan, melt the butter. Once melted, add the rosemary and sage and cook until fragrant (about 1 minute).

 

Reserve the melted butter, and place the rosemary and sage inside the cavity of the turkey. Then, tie the turkey legs together with twine.

 

Brush the melted butter over the turkey and season with the other ⅔ of the salt mixture.

 

Bake the turkey uncovered in the preheated oven until it is no longer pink at the bone, and the juice runs clear. This should be about 3 hours. To ensure it is cooked, insert a meat thermometer into the thickest part of the thigh near the bone, where it should read 180 degrees Fahrenheit.

 

Once cooked through, remove from the oven and allow it to rest for 10-15 minutes before slicing.
Turkey Nutrition Facts
Much like chicken, turkey has both dark and white meat which both have slightly different nutrient profiles. If you consume a 3 ounce serving of turkey without the skin, the nutrition facts are as follows: 
145 calories

 

25 grams of protein

 

4 grams of fat

 

0 grams of carbohydrates

 

0 grams of fibre

 

0 grams of sugar

 
While both the skin and dark meat of turkey are higher in fat than white meat, they are also higher in vitamins and minerals, which overall makes turkey a tasty and nutritious option. Turkey is a great source of the following vitamins and minerals: 
Vitamin B6

 

Vitamin B12

 

Niacin

 

Choline

 

Selenium

 

Zinc
Keep in mind that turkey is usually enjoyed with a gravy, which could be high in both saturated fat and sodium. Limiting the amount of salt you add to your meal while being conscious of how much gravy you use will help you reap the benefits of turkey while keeping your sodium in check! 
Three Great Lunch Ideas for Leftover Turkey
1. Turkey Wrap or Sandwich
Nothing is easier than throwing together a wrap or a sandwich for a quick lunch. Simply put some of your leftover turkey in a wrap with some cucumbers, carrots, or whatever veggies come to mind. Glue your wrap together with some cream cheese or hummus for an extra boost of flavour!
2. Bento Box
A bento box is a great balanced lunch, especially for young kids. Place some leftover sliced turkey, a small container of sweet chili sauce, vegetables, crackers or banana bread, and some blueberries in a bento box and you've got yourself a packed bowl of goodness. The beauty of bento boxes is the versatility; don't like blueberries? Swap for another fruit! An easy, quick, and nutritious idea to make your leftovers into a creative lunch. 
3. Greek Turkey Bowl
Bowls are always a great way to eat a balanced meal. For this Greek inspired bowl, add some tomatoes, cucumbers, olives, peppers, and your leftover turkey into a bowl and drizzle with an olive oil dressing and feta cheese. Add some leftover potatoes as well for an extra boost of flavour!  
Eating the same turkey dinner for days after the big meal can get old. Luckily, these creative lunch ideas can help you avoid the repetitive dinners for both you and your family! This Thanksgiving, keep this post in mind and make the most of your delicious dinner. 
Looking for more recipes or lunch ideas catered for you?
If you want more information about anything nutrition-related, contact our Registered Dietitians and follow us on Instagram. Also, stay updated on the blog by subscribing to our weekly newsletter, Sound Bites, to receive new posts and recipes directly to your inbox! 
Check out these related blog posts by our expert Dietitians :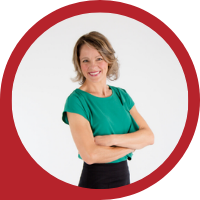 About Andrea Holwegner
CEO, Registered Dietitian, Counseling Practice Director & Professional Speaker
Andrea the «Chocolate Loving Nutritionist» is founder and CEO of Health Stand Nutrition Consulting Inc. since 2000. She is an online nutrition course creator, professional speaker and regular guest in the media. Andrea is the recipient of an award by the Dietitians of Canada: The Speaking of Food & Healthy Living Award for Excellence in Consumer Education....Read more

Brought to you by our friendly Registered Dietitian team at Health Stand Nutrition Consulting Inc. For more balanced living advice check out our RESOURCE MEGA BANK of nutrition articles, videos, healthy recipes, newsletters and meal planning kits here: www.healthstandnutrition.com/personal-nutrition/resource-mega-bank/