Healthy Power Bowls!
Family style deconstructed dinners everyone will love
As a Registered Dietitian and parent, one of my favourite strategies to teach families that may be juggling a wide range of eaters with different food preferences is to design deconstructed dinners.   
One example of a deconstructed meal is the concept of a power bowl.  Read on to find out more about what to put in a power bowl that is simple, healthy and full of flavour!  I will also be sharing a simple weekday recipe for a PEI Potato Fajita Power Bowl that you are going to love! 
What is a deconstructed dinner? 

 
A deconstructed dinner is a meal that is served family style in separate bowls so everyone can serve themselves.  Deconstructed meals can also be served on individual plates with food divided to allow family members to eat the food in their own way or sample items individually.    
This concept works well for: 
families that have picky eaters 

 

families with both meat eaters and vegetarians

 

families with someone that has food allergies 

 

families that have someone sensitive to certain textures of food

 

individuals and families that enjoy "cook once, eat twice" repurposed meals (cooking extra of one item to go into a new totally different meal tomorrow)

 
Since you can prepare different options and each family member can select items they like, deconstructed meals are a win-win for everyone eating together that may have different needs or food preferences. 
How to create healthy deconstructed meals and bowls?
Think about including the 3 core components of a balanced meal (grains/starches, veggies/fruit and a source of protein) when you are creating a deconstructed meal or healthy power bowl.  Here is a 4 step guide to building a healthy power bowl: 
Step 1: Select a grain/starch:
Potatoes (leftover oven roasted potatoes wedges, leftover sliced baked potatoes, boiled baby potatoes, air-fryer potato slices and more)

 

Leftover cubes of sweet potatoes/yams/plantain or corn 

 

Rice, brown rice or forbidden black rice

 

Quinoa, couscous, barley, millet, buckwheat and other grains

 

Pasta/noodles (such as pasta, rice vermicelli, ramen or others)

 

Whole grain taco chips or crackers

 
Step 2: Load up on veggies and fruit:
Raw veggies (broccoli, cauliflower, celery, carrots, snow peas, peppers, tomatoes, jicama, grated beets, cucumber and more)

 

Salads/greens (kale, arugula, cabbage, lettuce, spinach and more)

 

Frozen cooked veggies (Asian stir-fry mix, carrots, green/yellow beans, mixed veggies, peas, spinach and more)

 

Fresh cooked veggies (steamed/stir-fried/grilled/roasted asparagus, beets, bok choy, broccoli, cabbage, carrots, cauliflower, eggplant, green/yellow beans, mushrooms, parsnips, peas, squash, sweet peppers, Swiss chard, turnip, zucchini)

 

Canned vegetables (artichokes, pickled eggplant, roasted red peppers, chipotle hot peppers, sundried tomatoes and more)

 

Fresh fruits (mango, apples, berries, kiwi, pineapple and more)

 

Dried fruits (dried cranberries, dates, figs, dried mangoes, raisins, prunes and more)

 
Step 3: Include protein:
Beef/chicken/turkey/pork/wild game (leftover cooked strips, cubes or sliced roast)

 

Fish/seafood (cooked fish, canned tuna/salmon, shrimp, prawns, scallops and other seafood

 

Hard-boiled peeled and sliced eggs, pan-fried eggs or poached eggs

 

Cubes/grated hard cheese, feta, cottage cheese, bocconcini, ricotta, paneer

 

Tofu, tempeh, edamame, soy nuts, TVP (textured vegetable protein), soy curls

 

Meatless options (sliced veggie burger, patties, balls/bites, ground/crumbles)

 

Beans/legumes (lentils, chickpeas, black beans, pinto beans, canned baked beans, falafel, black bean/lentil pasta and more)

 

Nuts, seeds, hemp hearts

 
Step 4:  Finish with dressing and garnish:
Vinaigrette or creamy salad dressing

 

Flavored olive oil and flavored balsamic vinegar

 

Sour cream, salsa and/or guacamole

 

Stir-fry sauce or soya sauce/tamari

 

Hummus and/or tzatziki 

 

Pesto

 

Sliced sundried tomatoes packed in oil

 

Olives or olive tapenade 

 

Dried herbs, spices or seasonings

 

Fresh herbs

 

And more!

 
Healthy Power Bowl Ideas
The possibilities are endless when it comes to thinking about assembling deconstructed meals and healthy bowls.  Here are 7 healthy bowl themes and a list of potential ingredients to get you started.
See below for a tasty recipe courtesy of Canada's Food Island using world famous PEI potatoes:  https://canadasfoodisland.ca/recipe/potato-fajita-power-bowl/  
1. PEI Potato Fajita Power Bowl
Take your family's fajita night to the next level with this Potato Fajita Power Bowl recipe courtesy of https://canadasfoodisland.ca/.   
Serve family style and have everyone build their own bowl just the way they like it.
Ingredients: 
4 medium PEI Potatoes, chopped

 

1 tbsp extra virgin olive oil

 

pinch sea salt

 

2 small bell peppers

 

1 small red onion

 

1 cup Romaine lettuce

 

1 lb PEI beef strips

 

2 tbsp water

 

2 tbsp low sodium fajita seasoning

 

1 cup frozen corn niblets

 

1 cup salsa

 

1 cup guacamole

 
Directions 
Preheat oven to 450F.

 

On a parchment-lined baking sheet add potatoes, drizzle with olive oil and sprinkle with sea salt. Cook for 20-25 minutes until crispy.

 

While potatoes are roasting, chop red onion, bell peppers and lettuce. Set aside in separate bowls.

 

In a large fry pan or skillet, add beef strips, water and fajita seasoning. Stir fry for 5- 7 minutes.

 

Add corn niblets to beef mixture and stir fry for an additional 3 minutes. Place beef mixture in bowl.

 

Place roasted potatoes in bowls and assemble with remaining ingredients. Top with salsa and guacamole.

 
2. Italian Caprese Salad Bowl
Cooked linguine or other pasta 

 

Roasted cherry tomatoes (place whole cherry tomatoes in the oven or in a BBQ basket on the grill sprinkled with salt, pepper, minced garlic and a drizzle of olive oil; cook until tomatoes burst and char slightly)

 

Fresh basil leaves, sliced

 

Mini bocconcini cheese balls

 

Canned cannellini beans, drained and warmed

 

Top with a drizzle of olive oil and fresh squeezed lemon juice, salt and pepper or pesto

 
3. Indian Veggie Bowl
Rice

 

Steamed or roasted cauliflower

 

Steamed frozen peas

 

Raw spinach leaves

 

Cooked diced chicken breast/thigh or leftover rotisserie chicken

 

Canned, drained chick peas

 

Homemade or purchased butter chicken sauce

 
4. Tuna Niçoise Salad Bowl
Boiled or roasted baby potatoes (or cubes of fresh/frozen roasted sweet potatoes)

 

Canned tuna or fresh cooked tuna or other fish

 

Sliced hard cooked eggs

 

Steamed fresh green beans

 

Cherry tomatoes or sliced fresh tomatoes

 

Butter lettuce

 

Olives

 

Homemade or purchased vinaigrette

 
5. Buddha Tofu Bowl 
Rice vermicelli, rice, ramen noodles or udon noodles

 

Pan-fried, grilled or oven baked tofu

 

Stir-fried bok choy or cabbage and red peppers in soya sauce/tamari

 

Stir fried carrots and broccoli or snow peas in soya sauce/tamari

 

Top with your favorite homemade or store bought stir-fry sauce

 

Top with sesame seeds or cashews

 
6. Mango Shrimp Rice Bowl
Cooked rice

 

Cold cooked shrimp or warm pan-fried/grilled shrimp)

 

Cubes of fresh mango (or grilled frozen mango)

 

Cucumber sliced into rounds

 

Grated carrots

 

Thinly sliced cabbage orcoleslaw

 

Sliced snap peas

 

Homemade/purchased lime ginger, peanut soy or other Asian inspired vinaigrette

 
7. Greek Chicken Bowl
Potatoes, rice or pita bread slices

 

Sliced chicken

 

Feta cheese

 

Red and green peppers

 

Diced cucumbers

 

Diced tomatoes

 

Sliced red onions

 

Kalamata or black olives

 

Homemade or purchased Greek salad dressing

 
Fun facts about PEI potatoes
The first bowl idea for a PEI Potato Fajita Power Bowl uses world renowned PEI potatoes so here are some fun facts you might find fascinating about PEI potatoes: 
The single biggest industry is potatoes on Prince Edward Island,

Canada's Food Island

.  PEI farmers are

potato experts

.  For over 200 years, they've contributed to over $1 Billion to the island economy.  They are also enjoyed throughout Canada and are exported to 30 countries around the world.

 

The iron-rich soil in PEI makes the potatoes some of the best tasting in the world. They are healthy, nutritious, and delicious and can easily be added to weeknight meals.

 

PEI potato farmers grow hundreds of varieties, but the Russet Burbank is the largest variety. It is used for fresh, processing and growing for seed.

 

Despite being the smallest province, PEI is the largest potato producer in Canada.

 

Store potatoes in a cool, dry place, but not the fridge!  Potatoes love the shade, so keep them out of the light!

 

There are over 100 varieties of potatoes grown in Canada but PEI's #1 potato variety is russet Burbank, which is an old variety bred by Luther Burbank in CA in the 1880's. It has remained popular over the years with growers because it is high yielding, and popular with consumers because it is a great multi-purpose potato – great for baking, boiling and French fries. 

 

Learn more about PEI potatoes at

www.peipotato.org

 

 
Potato nutrition facts
One medium potato (5.3 oz), with the skin, contains 45 percent of the daily value for vitamin C; as much or more potassium (620 mg) than either banana, spinach, or broccoli; 10 percent of the daily value of B6; and trace amounts of thiamin, riboflavin, folate, magnesium, phosphorous, iron, and zinc.

 


 
Nutrition Facts for 1 medium potato:
Calories: 110 calories

Fat: 0 g

 

Cholesterol: 0 mg

 

Sodium: 0 mg 

 

Potassium: 620 mg(18% Daily Value)

 

Vitamin C: 27mg (45% Daily Value)

 

Vitamin B6: 0.2mg (10%Daily Value)

 

Fiber: 2g 8% Daily Value

 
Where can I find out more about PEI potatoes and other

Prince Edward Island inspired foods and

recipe

s

?
Learn more about Canada's Food Island and all the tasty foods grown and produced locally in Prince Edward Island. 
Looking for more quick and easy meal ideas? Try out these recipes!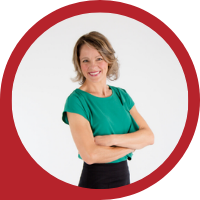 About Andrea Holwegner
CEO, Registered Dietitian, Counseling Practice Director & Professional Speaker
Andrea the «Chocolate Loving Nutritionist» is founder and CEO of Health Stand Nutrition Consulting Inc. since 2000. She is an online nutrition course creator, professional speaker and regular guest in the media. Andrea is the recipient of an award by the Dietitians of Canada: The Speaking of Food & Healthy Living Award for Excellence in Consumer Education....Read more