Monster Smoothie
Flavour and nutrient-packed smoothie, a healthy and satisfying snack
This smoothie is packed with tons of nutrients and flavour. Adding chia seeds increases the fibre content to help you feel full and satisfied. Its unique colour makes for a fun 'monster' idea. You can even freeze it in popsicle molds for a healthy snack.
Makes 1 serving
What You Need
Monster Smoothie Ingredients
½ frozen banana  

 

 

½ cup frozen blueberries  

 

 

1/2 cup spinach  

 

 

½ cup unsweetened almond milk (or milk) 

 

 

½ tbsp chia seeds  

 

 

½ cup plain Greek yogurt  

 

 
How to Make the Monster Smoothie Recipe
Place all ingredients into a blender, blend and enjoy!  

 

 



It's that easy!
Did you give this smoothie recipe a try? Make sure to post a photo of your Monster Smoothie and tag us on Facebook and Instagram @healthstandnutrition!
Nutrients per serving
227 Calories   
32 g Carbohydrates   
14.8 g Protein   
5.8 g Fat   
6 g Fibre    
Don't miss out on healthy new recipes or nutrition articles and sign up for our newsletter, today! 
Sound Bites is a weekly nutrition newsletter that goes out to thousands of subscribers. Written by our team of registered dietitians and nutrition experts, it includes articles, videos, tips and recipes.
As a special BONUS, we'll email you our popular '51 Healthy Snack Attacks' PDF.
Enjoyed this smoothie? Explore more smoothie recipes on the blog here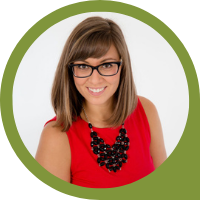 Shauna Kime
Registered Dietitian & Online Nutritionist - Weight Concerns, Women's Health, Diabetes & Meal Planning
The first thing you will notice about Shauna is her contagious optimism, energetic personality and zest. Shauna loves teaching and has a heart full of compassion and empathy for helping clients work through health concerns. Shauna specializes in healthy cooking, diabetes, cardiovascular health, weight concerns and womens health. Read more