Our TOP 2018 dietitian articles and videos from our award winning nutrition blog
Read and watch our most popular nutrition articles and videos from our top Calgary dietitian team
When I started our Calgary nutrition counseling practice in year 2000 it was impossible to dream up all the ways my career as a dietitian would grow and change. I knew the science of nutrition would continue to grow and expand in just about every aspect of human health. This is one of the reasons I love the field of nutrition. This is also one of the reasons our Calgary nutritionist team continues to create content for our award-winning nutrition blog.
At the same time, I have also been disappointed by what I see happening online. The field of nutrition has unfortunately been tainted by savvy online marketers. Celebrities and unregulated so-called "health professionals" with minimal or no training in nutrition continue to endorse ridiculous diet claims and add to public confusion.
If you are reading this blog it means you are someone that trusts science and stands for credible advice. Our university trained Registered Dietitian team works hard to provide you with practical sound advice you can trust. You won't find any weird eating regimes, supplement sales or ridiculous trends with no scientific evidence. Instead, you will find balanced living advice from our nutrition experts that nudge you to eat more healthy foods but also don't expect you to be perfect. Thank you for following us! Cheers to another great year ahead!
Our Top 10 Nutrition Articles & Videos of 2018
Here is a list of our most-read nutrition articles and videos from 2018 from our award winning nutrition blog:
1. Overcoming the top 3 roadblocks to healthier eating: healthy eating mindset
2. What to eat for high cholesterol: heart healthy eating
3. How to recover from dieting: how to re-establish a healthier relationship with food:
4. How to get your spouse to eat healthy: drag a reluctant partner into better eating habits (without a family feud)

5. Weight plateau causes: the reasons why you've hit a weight plateau
6. Keto diet review: to keto or not to keto that is the question
7. Emotional eating help: how to stop emotional eating
8. Fast supper ideas: healthy meal planning ideas for busy families

9. Teenage body image issues: what to say when your teen says "I feel fat"
10. How to reduce sugar in your diet (but never give up your favorites)
Don't miss more of our Registered Dietitian award winning blog this upcoming year! Subscribe to our weekly nutrition newsletter by our top Calgary nutritionist team so you can access more nutrition articles, videos, and healthy recipes. Subscribe to our free Nutrition Newsletter here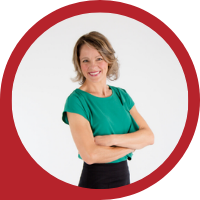 About Andrea Holwegner
CEO, Registered Dietitian, Counseling Practice Director & Professional Speaker
Andrea the «Chocoholic Nutritionist» is founder and CEO of Health Stand Nutrition Consulting Inc. since 2000. She is an online nutrition course creator, professional speaker and regular guest in the media. Andrea is the recipient of an award by the Dietitians of Canada: The Speaking of Food & Healthy Living Award for Excellence in Consumer Education....Read more