Our Top Dietitian Blogs of 2019
Highlights from our top nutrition blogs this year
Curious to find out which articles were most popular in 2019?  Here are 10 of our top healthy eating blogs from 2019:
Answering your most asked questions about #CanadasFoodGuide
After years of consultation and review of nutrition research, the new Canada's Food Guide is here. Read on to find out my Dietitian review here…READ MORE
Speedy sports nutrition recovery meals for fitness buffs
What, when and how much to eat after intense exercise is crucial to help your body get the most from your workouts and go into your next workout recharged and refueled. The trouble is between juggling work, family and workouts it can be hard to fit it all in. Read on to learn more about what your body needs post workout and what speedy meals offer the best recovery nutrition to maximize your results…READ MORE
Dear Chronic Dieters,
I hear you. You tell me that dieting always works for you. You always lose weight when you cut out this or that food, or when you follow a certain type of plan. You are always able to lose the weight when you put your mind to it. You measure your success by the weight lost. These weight loss diets aren't a success, despite the weight loss. You may have lost weight but these diets have not worked…READ MORE 
The topic of how often to eat is a frequently asked question in our nutrition counselling practice. Just about everyone has an opinion on how many meals and snacks you "should" eat and how to keep your metabolism high to prevent future weight gain. Here is the scoop on popular topics such as snacking, intermittent fasting and more…READ MORE
The team of dietitians at our practice often see clients who are either considering switching to a vegetarian diet or are currently vegetarian and having difficulty obtaining all the nutrients needed for good health. Here are three practical considerations when planning a healthy vegetarian diet…READ MORE
In our Calgary Dietitian / Online Nutritionist practice, we commonly support clients struggling with bingeing issues as well as binge eating disorder.  Binge eating or eating in an uncontrolled way can happen to anyone at any age, gender or weight. Everyone eats emotionally sometimes but when eating becomes an ongoing issue that is causing distress, help is available.   When a client works collaboratively with the right support (Psychologist, Physician and Eating Disorder Dietitian), change is absolutely possible.  Our Registered Dietitian team works closely with clients seeking a better relationship with food.  It is rewarding to be part of helping clients move from a place of eating shame and overwhelm, to a place of food freedom…READ MORE
As a Registered Dietitian and parent, I am a huge advocate for getting your kids involved in lunch packing. Provide your kids choice, but frame the choice to encourage variety and inclusion of favorites and some not-so-favorites. Remember that kids often need to be exposed to something 10 to 20 times before they will accept it. Try different shapes, sizes, textures, and keep it positive. As my son often tells other kids, "one bite to be polite."  Get kids excited about their lunch and start the school year off right with some of these nutrition packed ideas…READ MORE
Chances are some of your favorite comfort foods are starchy foods like bread and pasta, sweets or savoury crunchy foods like potato chips.  Since many of our clients have a love affair with carbohydrates and struggle with portion sizes of these things, this article is designed to help you figure out the best ways to manage these and achieve good health (without ever giving them up)…READ MORE
How many times have you heard someone you care about picking apart their body?  "This is too big", "that is too small", "so lumpy here" or "bony there".  Too many times!! The problem is we all have heard these comments and they are far too common. Maybe you were even the person saying these things.  How often have you overheard your friends and loved ones saying really positive things about their body? Unfortunately, this is rare for most. It can almost feel awkward to be that person who is happy with their body, because we have made it so normal to not be. I want you to be obnoxiously confident in who you are! I need you to be okay in the body you have…READ MORE
As a Type 1 and Type 2 Diabetes Dietitian I've noticed there are a number of myths about diabetes that are commonly reported as facts. These misrepresentations of diabetes can sometimes be harmful and lead to an unfair stigma around the condition. Diabetes information is widely available online but not all of the content is true. It can be hard to know what is accurate and what recommendations you should follow. In this post I hope to highlight some of the common myths around diabetes, focusing on nutrition and diabetes management…READ MORE
Looking for more credible healthy eating advice?
We hope you enjoyed our top Dietitian blog posts of 2019. To make sure you don't miss any of our upcoming posts subscribe for free to our weekly nutrition newsletter.  We've got lots of good content, healthy recipes and videos planned for 2020.  Join us here: Subscribe to free weekly Sound Bites nutrition newsletter.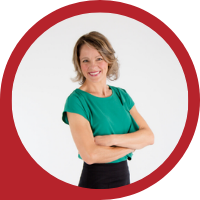 About Andrea Holwegner
CEO, Registered Dietitian, Counseling Practice Director & Professional Speaker
Andrea the «Chocolate Loving Nutritionist» is founder and CEO of Health Stand Nutrition Consulting Inc. since 2000. She is an online nutrition course creator, professional speaker and regular guest in the media. Andrea is the recipient of an award by the Dietitians of Canada: The Speaking of Food & Healthy Living Award for Excellence in Consumer Education....Read more