Peanut Noodle Salad with Chicken or Tofu
Try this fresh Asian noodle salad with peanuts!
You are going to love the fresh flavors of this peanut noodle salad recipe by Registered Dietitian Shauna Kime for a colorful supper or lunch. This is a perfect meal when you have leftover chicken from the day before or want to create a meatless meal made with tofu.
Makes 6 Servings
What you need:
Salad
1 pound (16 ounces dry rice vermicelli noodles) – cooked as per package instructions
2 large carrots grated
1 small zucchini grated
1 bell pepper diced
4 green onions diced
3 cups greens – spinach or torn pieces of kale
1 cucumber diced into cubes or julienned
8 ounces cooked sliced chicken – leftover is perfect for this recipe or you can use fresh or rotisserie (or 1 package (454 g) of medium firm or firm pan-fried cooked tofu cubes)
1 cup shelled edamame beans – cooked as per package instructions
1/2 cup peanuts
2 tbsp sesame seeds
Chopped cilantro (optional)
Dressing
2 tbsp sesame oil
2 tbsp grated fresh ginger root
1 tbsp minced garlic
1/2 cup peanut butter
3 tsp soy sauce
3 tsp rice vinegar
1/4 cup sweet chilli sauce
approximately 1/2 cup water or veggie stock to thin the sauce
How to prepare:
To make the sauce:
In a large mason jar or sealed container, add all ingredients except water, whisk together. Add water a little at a time to make a desired consistency (you want it a little runny to coat the noodles). You can also add the sesame oil, ginger and garlic to a small frying pan to cook slightly until fragrant and then add to rest of ingredients and mix (not necessary but it adds a deeper flavour profile).
To assemble the salad:
Cook noodles as per package instructions. In a large bowl add noodles, carrots, zucchini, bell peppers, green onions, spinach/kale, chicken/tofu and edamame. Pour over dressing and toss until well combined. Serve in bowls, top with diced cucumber, peanuts, sesame seeds and cilantro. Serve this peanut noodle salad recipe cold or slightly warmed.
Nutrients per serving with chicken:
677 Calories
86 g Carbohydrates
31 g Protein
26 g Fat
7.5 g Fibre
Nutrients per serving with tofu:
668 Calories
87g Carbohydrates
25 g Protein
27 g Fat
8.4 g Fibre
We hoped you have enjoyed this tasty peanut noodle salad recipe with chicken or tofu!
Looking for more simple meal planning tips and healthy recipes for a healthier lifestyle?
Sign up for our weekly newsletter for a healthy recipe of the week (and nutrition articles and videos with a balanced living philosophy to help encourage healthy habits but still save room for your favorites). Our nutrition newsletter is written by the Calgary Nutritionists on our team who each hold a professional Registered Dietitian license to ensure you are getting credible advice.
Click here to sign-up for our free weekly nutrition newsletter: Nutrition Newsletter by our Calgary Nutritionist / Online Dietitian team.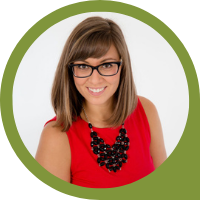 Shauna Kime
Registered Dietitian & Online Nutritionist - Weight Concerns, Women's Health, Diabetes & Meal Planning
The first thing you will notice about Shauna is her contagious optimism, energetic personality and zest. Shauna loves teaching and has a heart full of compassion and empathy for helping clients work through health concerns. Shauna specializes in healthy cooking, diabetes, cardiovascular health, weight concerns and womens health. Read more