The Glycemic Index
Glycemic Index (or GI for short) was developed by researchers as a measure of how much a carbohydrate-containing food is likely to raise your blood sugar. Carbohydrates are found in foods such as bread, pasta, rice, fruits, vegetables, milk and products containing milk (e.g. yogurt, ice cream), legumes (e.g. dried peas, beans and lentils),sugars and sweets.
A food's glycemic index is based on a comparison with a reference food, usually glucose. Glucose is a sugar which raises the blood sugar quickly – it is given a rating of 100%.
For example: spaghetti has a glycemic index of 41. In other words, spaghetti raises blood sugar levels by less than half of what an equal amount of glucose does.
Foods can be divided into high, medium and low glycemic index. A food with a high glycemic index will raise blood sugar more than a food with a low glycemic index.
Click on the following to read more about The Glycemic Index: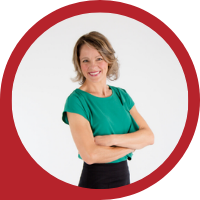 About Andrea Holwegner
CEO, Registered Dietitian, Counseling Practice Director & Professional Speaker
Andrea the «Chocolate Loving Nutritionist» is founder and CEO of Health Stand Nutrition Consulting Inc. since 2000. She is an online nutrition course creator, professional speaker and regular guest in the media. Andrea is the recipient of an award by the Dietitians of Canada: The Speaking of Food & Healthy Living Award for Excellence in Consumer Education....Read more