How to Reduce Food Waste at Home [VIDEO]
Good
for the planet and good for your wallet
Learning how to reduce food waste is one thing you can do for a healthier tomorrow.  March is Nutrition Month and this year Dietitians from around the country will be talking about topics related to key ingredients needed to change our food systems for today, and also for the future.   
Learning to reduce food waste at home can not only help you save money to help battle the rising cost of food, it is also good for sustainability and the health of the planet. 
Canadian food
prices
are rising
At the start of 2022, Canada's Food Price Report 2022 forecasted an overall food price increase of 5-7% for the coming year which was the highest predicted increase in food prices since the report began 12 years ago.  At that time it was estimated that families would pay nearly $1,000 more for food in 2022.   
Now only a few months later, food prices in Canada are predicted to rise again.   
This is happening for a variety of reasons including supply chain issues that started with the global pandemic. When Russia invaded the Ukraine this further added stress to commodity prices of things like wheat and oil as well as the cost of fertilizers for farmers crops.  
The agri-food world is very interconnected so what happens in Ukraine and Russia, influences all of us. 
How
Canadians
are responding to rising
food
costs
A recent poll from Angus Reid Institute suggest that 4 in 5 Canadians say they've changed food buying habits because of increasing costs. 
62% are eating out less

 

46% are switching to cheaper, lower quality brands

 

35% are cutting back on meat

 

25% are cutting back on alcohol

 

21% are cutting back on fresh fruit and vegetables

 

4% have gone to a food bank for groceries

 
 While many Canadians are making changes to how they buy food, I'd encourage you to think about how you manage food. Reducing food waste is one way you can save on your grocery bill (and you will be helping the planet). 
Food waste is a big problem 
The National Zero Waste Council reports that:

More than 1/3 of food produced and distributed in Canada and 1/2 of the food produced and distributed globally never gets eaten!




In Canada $49 billion worth of food is sent to the landfill or composted each year.  If the value of the inputs to grow and produce the food were included (water, power, labour etc) this would balloon to over $100 billion.

 
Food waste happens in a variety of ways.  Food loss is defined as the food lost in production and distribution.  Food waste is the loss of edible food at the retail or consumer level.  Here is a summary of the contributing causes of food waste: 
Food waste creates higher carbon and methane emissions. Globally it has become recognized that the first step in managing the environmental, social and economical consequences of reducing food waste is to first prevent and reduce food loss and waste. Other considerations should also be made for recovering food waste for humans and animals and composting. 
Taking a few simple steps to reduce food waste has the potential to save your household money and also plays a significant and often under-reported role in environmental sustainability. Since food waste creates higher carbon and methane emissions there are economic and environmental benefits to wasting less food! 
How can I reduce food waste and save on food costs?
1. Buy seasonal, use flyers and apps
Shop in season! Produce tastes better and will be more cost effective when you go with seasonal options.  Plan your meals based on sales for the week.  Use an app such as Flipp or RedFlagDeals to help you easily review sales and flyers. 
Try these food swaps: 
Canned tomatoes rather than fresh tomatoes for cooking

 

Frozen veggies rather than fresh are nutritious options

 

Canned legumes (or dried and cooked) such as lentils can stretch the amount of ground meat used in recipes

 

Plan more "meatless Monday" or vegetarian meals using legumes

 

Use strong cheese (such as Asiago, blue, Parmesan) over mild cheese to allow for more flavour with less cheese

 
2. Determine if buying in bulk is a good idea
Just because it is on sale or in a volume discount package doesn't mean it is a good deal if you are not using the product in its entirety.  Think big but buy small is a good mantra when it comes to managing food waste. 
Have a "mid-point" plan for items purchased in bulk that you may struggle to use up: 
Large bag of apples

 – peel, slice or freeze for applesauce, adding to oatmeal or making an apple crisp

 

Large container of grapes

 – place on skewers and freeze as "grapesicles"

 

Berries

 – freeze for smoothies, pancake topping or yogurt parfaits

 

Discount bag of red peppers

 – grill and freeze strips for pizzas or pasta

 

Spinach

 – sauté and add to a frittata, pasta or spinach dip

 

Fresh herbs

– wash and chop and place in ice cube trays with olive oil for future use to add to meals

 
 3. Let the vegetable drive dinner
Throwing out rotten produce in your fridge drawer? Often when I ask people what they are having for supper later today they don't have an answer and if they do, they often don't mention the veggie. Usually the response is that they are having "steak, chicken or pasta." 
One of the most important questions to ask yourself before your go to bed is what is for supper tomorrow? As you begin thinking of this idea be sure to check your fridge inventory to determine what produce needs used first. Then pair a protein and a grain or starch to balance the meal. 
For example if your red peppers need to be used then you might decide to do black bean quesadillas, grilled peppers and chicken on a bun with a side salad, or alternatively, make a veggie frittata. 
 4. Understand proper storage of fruits and veggies
Tomatoes

 – store on the counter (not in the fridge since cold temperatures reduce flavour and stops ripening).

 

Asparagus

 – store in the fridge standing up in a mug or measuring cup with some water.

 

Corn

 – keep in the husks for 2-3 days since once husked it needs to be consumed quicker. The sooner you eat corn once picked the better since natural sugars turn to starch.

 

Apples

 – store refrigerated as they soften 10 times faster when at room temperature. Apples can last 2 or more weeks and sometimes for months in perforated plastic bags in crispers.

 

Avocados

 – to maximize flavour store avocados on the counter until ripe and then they can be stored in the refrigerator 2-5 days.

 

Herbs

 – place stems in water and cover with a plastic bag in the refrigerator for up to a week. Fresh basil is cold sensitive so keep at the front of the fridge.

 

Garlic

 – store at room temperature in a cool, dry and dark place (refrigeration causes sprouting).

 

Onions

 – store in a dark, dry and cool place or refrigerate and keep away from other fruits and veggies (especially carrots, apples, grapes) since they can impart their flavour easily, especially once cut.

 

Potatoes

 – only new potatoes should be stored in the fridge. For mature potatoes store in a paper bag in a dark, dry and cool place (refrigeration causes dark spots and an unpleasant sweet flavour when cooked). For all potatoes keep away from heat since this can cause sprouting and keep away from light, which can cause green spots to occur that must be cut away before consuming.




 
Check out this useful website Love Food Hate Waste Canada for an A to Z guide on food storage and usage guide.   
Also, check out our previous article on ways to make your fruits and vegetables last longer. 
 5. Understand the difference between best before and expiry dates
Do you know the difference between best before dates and expiry dates?  Learn more about how long certain foods last to improve your confidence around food safety.  
Check out Still Tasty as well as Love Food Hate Waste Canada for a handy list the shelf life of many foods.  
Contact the professional home economists at the Atco Blue Flame Kitchen  for free advice on questions about food safety. 
Need more support for how to shop smart, reduce food waste and save money on groceries?
Learn more about reducing food waste in your home: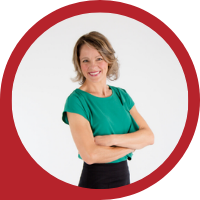 About Andrea Holwegner
CEO, Registered Dietitian, Counseling Practice Director & Professional Speaker
Andrea the «Chocolate Loving Nutritionist» is founder and CEO of Health Stand Nutrition Consulting Inc. since 2000. She is an online nutrition course creator, professional speaker and regular guest in the media. Andrea is the recipient of an award by the Dietitians of Canada: The Speaking of Food & Healthy Living Award for Excellence in Consumer Education....Read more