Intermittent Fasting, Breakfast and Plant-Based Proteins are 3 of the Top Food Trends in 2019
8 Top food trends on what – and how – we will be eating at home and in restaurants in 2019.
As a Registered Dietitian, nutrition blogger and mom, I always find it interesting at this time of the year to explore the latest nutrition and food trends. Here are 8 of the top food trends you can expect to see at home, in restaurants and in grocery stores in 2019.
Celery Juice – The Latest Green Juice Trend
Green juice and smoothies remains a hot food trend, and "celery juice is the new craze," says Instagram influencer Hannah Bronfman.
Celery juice is the latest Instagram foodie trend, and fans say it gives amazing energy, is great for digestion and helps your skin looks better. In actual scientific fact, celery juice certainly isn't a miracle food as it contains low levels of nutrients. The benefits of celery juice is that it is a good way to stay hydrated. Since it is unsweetened and may add to your overall water intake, there is no harm in adding this to your diet.
Celery juice is available for purchase at juice bars, or you can make your own.
Celery Juice Recipe
Mix four to five stalks of celery with 1/2 to 3/4 cup filtered water

Strain out any remaining pulp if desired
Intermittent Fasting
"Don't eat food until you see the sun in the morning [and] stop eating when the sun goes down," says Dr Mehmet Oz about the popular fasting trend where eating is allowed for just eight hours a day.
In addition to Dr. Oz's "circadian rhythm" sun-up to sun-down fasting schedule, another popular intermittent fasting strategy is two non-consecutive "fast" days each week when fasters eat one meal of 400 to 500 calories for women and 500 to 600 calories for men. On the other five non-fasting days, fasters can eat whatever they want. Other intermittent fasting regimes involve full days with no food at all.
Although there are some animal studies that suggest calorie restriction can prolong life, it is unknown if there is a benefit for humans. Periodic fasting has been shown in some studies to be helpful for weight loss in those who are obese if there is a calorie deficit over time. Note that while cycling between not eating and eating may result in reduced calories consumed, for other people restriction leads to preoccupation with food, overconsumption and bingeing behaviour. Fasting may also have plenty of negative health consequences such as fatigue, headaches, increased insulin resistance, lowered liver enzyme detoxification enzymes, reduced muscle mass and may seriously harm your relationship with food and ability to concentrate at work or participate in physical activity.
For more information on this topic read my article here: How Often Should I Eat? The Scoop on Grazing and Fasting for Your Metabolism.
Breakfast is Booming
Dine Magazine says Canadians love breakfast: we are going out for breakfast more than for dinner. Breakfast for dinner has been a popular at-home food trend for a few years, and in 2019 we're choosing breakfast as our favorite meal for restaurant dining also.
Globally-inspired breakfasts are popular, according to Nation's Restaurant News, such Israeli breakfast at "Oren's Hummus in San Francisco, Japanese morning grub served at Cassava in San Francisco and Okonomi in Brooklyn, and Australian breakfast at Two Hands in New York."
Casual and Quick
We want to eat at restaurants with fast, casual service. Fast casual restaurants combine the best of fast food and fine dining restaurants by offering good food quickly that is served to you at your table.
People spend 12 to 13 % of their budget on food and a few decades ago that was considerably higher, says Food Service Magazine, and Millennials and Generation Zers "take advantage of a deal, whether it's a coupon, an incentive for checking in via social media or an app and other ways."
In addition, "takeout, delivery, online ordering … are king," says Food Service Magazine.
Marijuana Mixologists

With the legalization of cannabis, restaurants and the food industry are looking for ways to incorporate hemp, CBD (Cannabidiol) and THC. You will find these being incorporated into juices, beers, cocktails, salads, deserts, snacks and even pancakes!
Baum+Whiteman International Restaurant Consultants say restaurants are jumping on the marijuana as an ingredient trend in 2019.
Sour Flavors

Korean, Filipino and Persian cuisines are intensifying our craving for sour tastes at home and when eating out says Baum+Whiteman. Kimchee vegetables, kombucha teas and kefir drinks, and fruits such as sour oranges, bayberries, tamarind, sour plums and pomegranate are popular when served with more traditional dishes.
Food Business News says fermentation is once again trending in 2019 – and they project British Marmite and Australian Vegemite to gain in popularity.
Plant Based Alternatives
Vegan food alternatives are again a booming trend as we look for plant-based options to traditional foods. Vegan ice cream had doubled in sales the past 2 years, particularly for white women aged 18-34, says SupermarketGuru.
'Vegetarian protein' was a buzzword at the National Restaurant Association trade show in May, and meatless burgers, couscous bowl, broth bowls and Mongolian hot-pots are popular plant-based protein dishes.
Smart Cooking Tools
Slow cookers, Instant Pots, water infusers and smart cooking appliances that use technology to improve flavor, save money, measure ingredients, control portions and even order your groceries are becoming the norm in 2019 to help families manage mealtime.
Looking for a few of our favorite Instantpot recipes? Check out these here: Instantpot Recipe Roundup or one of our favorite slow cooker recipes: Slow Cooker Thai Chicken Recipe.
Cooking smarter makes home life easier and helpful gadgets and appliances – especially Bluetooth connected – are a hot trend for busy families.
While nutrition and food trends come and go, you can count on the credible advice by our Calgary Nutritionists and Online Dietitian team for advice. Our Registered Dietitian nutrition consulting practice was established in year 2000. Our professional university trained Dietitian team has experience in workplace wellness, professional speaking engagements, webinars, online nutrition courses and nutrition counseling. For more information on our nutrition seminars, Calgary Nutritionist and Online Dietitian services for nutrition counseling or our online nutrition course CONTACT US.
WATCH More Nutrition Tips
For a more in-depth discussion about the topic of food and nutrition trends and the TOP nutrition New Year's resolutions to set for 2019, WATCH this video Global TV with Media Dietician Andrea Holwegner here: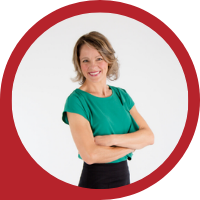 About Andrea Holwegner
CEO, Registered Dietitian, Counseling Practice Director & Professional Speaker
Andrea the «Chocoholic Nutritionist» is founder and CEO of Health Stand Nutrition Consulting Inc. since 2000. She is an online nutrition course creator, professional speaker and regular guest in the media. Andrea is the recipient of an award by the Dietitians of Canada: The Speaking of Food & Healthy Living Award for Excellence in Consumer Education....Read more